Press Release :
Amsterdam: A well organized Conference was held in the famous Mozes and Aaron Church of Amsterdam by Ahmediyya Muslim Jamat of Netherlands on 26th. of February 2011 where representatives of Muslims, Sikhism Christian, Jewish, Buddhism and Hinduism attended in large numbers and the conference was addressed under the theme," The Right and Duties of Humanity in the Life," by Dr. Hibatunnoer Verhagen - Islam, Dr's. Gursev Singh - Sikhism, Mr. Deken Ambro Bakker - Christian, Rabbijn mr. Menno ten Brink - Jewish, Mrs. Paula de Wijs - Buddhism, Pandit Chandershekar Lachminarain - Hinduism.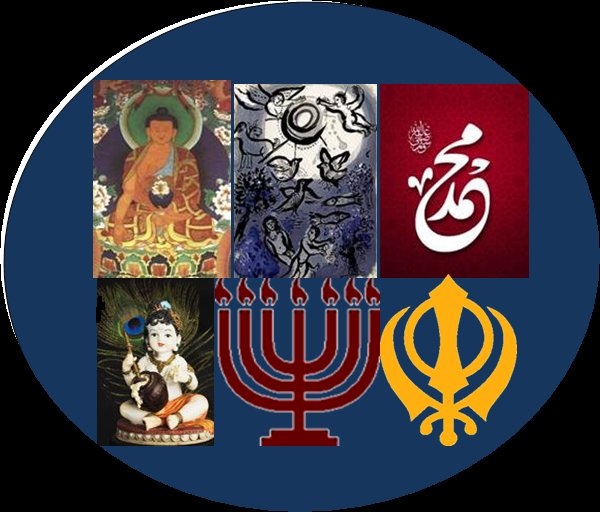 The Conference started at 19: 45 and closed with questions-answers from the public to the speakers at 22:00. Each speaker spoke for 15 minutes and showed important aspect of their respective religions on the screen. Book Stalls were also displayed by different religion and literature was distributed free. S. Gursev Singh Book, "The Sikhs" in dutch and S. Bhupinder Singh Holland books, "How Europe is Indebted to the Sikhs" got the most attraction of the public. Tea and dinner was served to everybody. All the speakers were honored by the Organization.
It should be noted that Ahmediyya Jamat Netherlands who is based in the Hague and has his headquarters in Qadia in Punjab, organizes such conferences every year and the last year conference was held in Almere where Sikh Sangat also participated in large numbers and S. Bhupinder Singh Holland was among the speakers. This effort of Ahmediyya Jamat is seen as a platform, goodwill and harmony among the different religions and multi cultural society of the Dutch people. It will be good for the Sikhs to attend and present the basic concept of Sikhism in such Inter Reilgious Conference in their own Country.