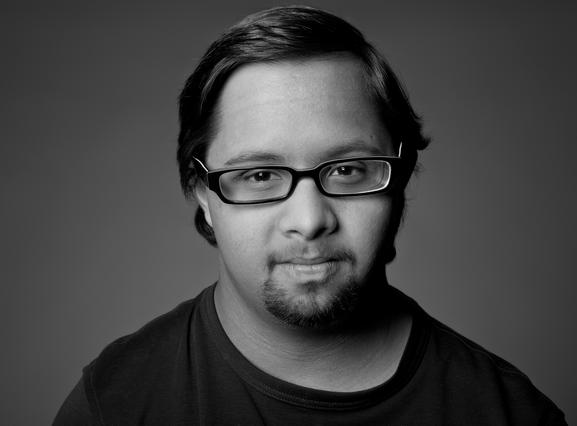 Jagat Joti Singh and I have known each other for about 12 years. He's a brother that I have grown up with in Sikh Dharma. Like all brothers, he can be infuriating in one moment, and spontaneously graceful and brilliant in the next. Of all the projects that I have witnessed him undertake over the years, however, his most recent work – I'm Down With You – has touched me the most.
"One day while out for a walk I watched a young man with Down syndrome and his image would not leave my mind," Jagat Joti Singh wrote in the introduction to his book. "The next morning I remembered this man and wished I would have walked up to him and said, 'Hey, I'm down with you.'….Since I was a little boy (and continuing to this day), when someone with Down syndrome crossed my path I was faced with an overall feeling of knowingness, lovingness and acceptance."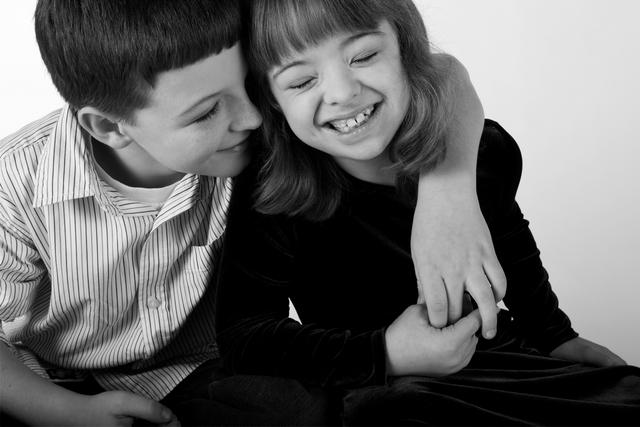 Thinking of a way to share his experience of children with Down syndrome with other people, Jagat Joti Singh began the project that would become I'm Down With You. Connecting and networking within the Down syndrome community, Jagat Joti arranged to photograph many children and adults with this special condition. Having his subjects dress in dark colors, with the lighting just right, I'm Down With You is a stunning black and white portrait photography book of love.
What the book does first and foremost is bring into vivid focus faces that many of us turn away from on the streets every day - out of shyness or confusion; out of an inability to know how to connect. Yet, on the pages of this book, the faces are there, comfortable and inviting. And within these faces are incredible smiles, tremendous warmth, wisdom, love and a deep humanity.
The book also shares vignettes, stories and quotes from family members, friends and loved ones. The stories touch another layer of the human heart – sharing the genuine struggles and triumphs of the people we see in the pictures.
For me the most important thing this book does is make the Soul-Light, the "Jot" visible. Our modern world is filled with so many images designed to seduce or distract; to influence or to distort. It's so rare to find pictures of people being present with the Light of their own souls. Yet, this book, and these subjects, do exactly that. And it is extraordinary. The subjects in the portraits are not trying to put on airs or create an alternate reality. They simply are being. And in that beingness, there is something innocent and pure, beautiful and timeless that shines through.
I'm Down With You is one of the first projects of The Other Person is You Foundation. During his lifetime, the late Siri Singh Sahib Bhai Sahib Harbhajan Singh Khalsa Yogiji gave what he called the Five Sutras for the Aquarian Age. One of the sutras is "The Other Person is You." Jagat Joti Singh has adopted this sutra as a touch-stone for creative projects that raise people's consciousness and awareness of how we are truly all one. And how, in our interactions, and we are constant, infinite mirrors of each other.
I'm Down With You definitely accomplishes this goal. Taking the time to look at these images, to see the Divine Light shining in the eyes of the people pictured, is a beautiful reminder of the Light in oneself, and within us all.