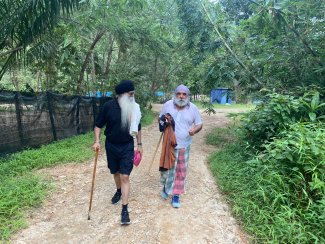 I was blown away when I first visited this very unique 'Sikh Retreat' in Malaysia, about 60km north of the capital Kuala Lumpur. Laid back, tranquil, peaceful, serene. I can think of many more such superlatives to add!
There was a sense of timelessness and the few sewadhar are so gentle and loving including Vir Sarjit Singh Ji who has dedicated himself, with his wife, to look after this beautiful place for over a decade and oversee the development so far.
I think greater awareness needs to be created especially amongst Sikhs globally that here was a place to escape to, from the urban jungle, and arguably from the rest of the hotspots globally.
This 'walk' which I have yearned for, for about 5 years was stalled by Covid. But now the time has come.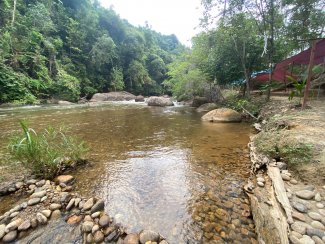 Imagine walking away from the 'big smoke', noise and stress of KL into the country. From the tension-filled Urbania into the green hills, valleys and the rivers in which one can still take a cool dip! One can feel the tension and stress  melting away just thinking about it!
It is 'our' retreat. We need to support it. Please donate generously towards its further development as an International Sikh Centre and visit. Stay overnight! Experience the sights and sounds of the country. Breathe fresh air and wake up to a beautiful dawn which uplifts the soul.
~~~~~
Sabha House to International Sikh Centre @ Khalsa Land Walk (60km)
This is a fund-raising cross-country 'walk' by a small team led by Dya Singh and roving Malaysian cyclist Sandakan Eagle who has carried out the 'recce' work on the walk, from 15th Nov to 20th Nov 2022 (Tue – Sun) from Sabha House Titiwangsa, Kuala Lumpur to Khalsa land, Kuala Kubu Bharu followed by Kirtan Smagam. 19th Nov is a rest day due to elections.
Sandakan Eagle is cycling to all gurdwaras in Malaysia in a personal quest - to discover Nanak. He has a fb page describing his experiences with videos and interviews.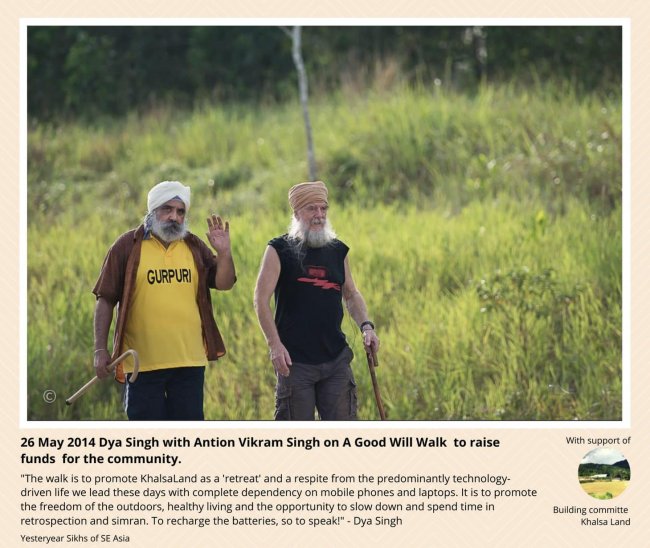 Roving Malaysian Sikh ambassador and global Gursangeetkar Dya Singh is doing another one of his cross-country 'walks'.
This time from: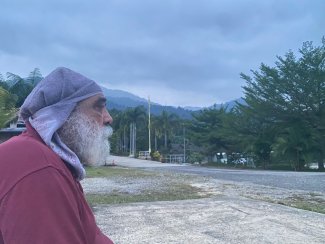 Sabha House (Sikh Naujawan Sabha Malaysia) to KhalsaLand in Kuala Kubu district. A distance of 60km over 5 days.
He has previously covered long distances averaging about 200km each time from Penang to Singapore. His most recent walk was from Gurdwara Sahib Silat Road, Singapore to Gurdwara Sahib Melaka to coincide with the Selana Smagam in memory of Sant Baba Sohan Singh Ji about 8 years ago.
The walk is to promote KhalsaLand as a 'retreat' and a respite from the predominantly technology-driven and stressful life we lead these days. It is to promote the freedom of the outdoors, healthy living and the opportunity to slow down and spend time in introspection and simran. To recharge the batteries, so to speak!
"I have stayed overnight at KhalsaLand and was overwhelmed by the peace and tranquility. It felt like stepping into timelessness." Dya Singh
All development at KhalsaLand has been well-planned by professionals in various fields. The annual samelan has already been held at KhalsaLand for many years now, but in a makeshift manner. Phase 1 and 2 are in progress and further funds are urgently needed to continue with the development.
It is also a great place, if you want to get away from the urban jungle, to hold seminars, conferences, company retreats, yoga/meditation retreats, youth/adult camps and samelans.
Khalsa Ji, this is 'our' retreat. Funds are urgently needed for this beautiful place which is for you, our youth and our future generations.
BANK DETAILS
Bank: Maybank (Malayan Banking Berhad)
Acc. Number: 514012 428084
Acc. Name: Pertubuhan Sikh Naujawan Sabha Malaysia
Address: Malayan Banking Berhad
Kuala Lumpur Main Branch
100 Jalan Tun Perak
50050 Kuala Lumpur .
Malaysia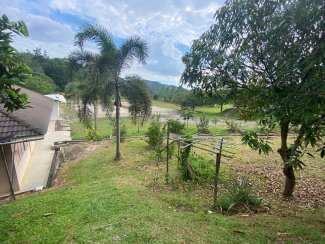 SWIFT code: MBBEMYKL
Email address: [email protected]
For more info, please contact:
Hardev Singh (+6017-486 2648) or
Harnarinder Singh (Harry) (+6017-215 0305)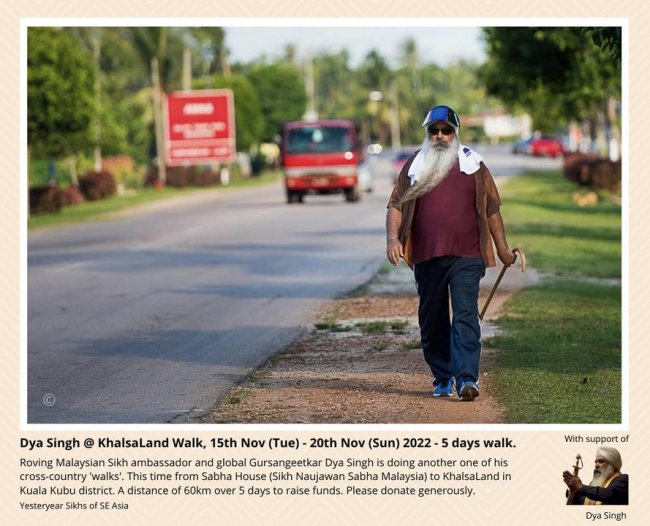 WALK PLAN
1. 15th Nov (Tue) – Sabha House Titiwangsa, Kuala Lumpur to Gurdwara Sahib Selayang (estimate 11km).
2. 16th Nov (Wed) – Gurdwara Sahib Selayang to Taman Eko Rimba, Sungai Tua (estimate 12km)
3. 17th Nov (Thu) – Taman Eko Rimba, Sungai Tua to Gurdwara Sahib Bhai Vir Singh, Ulu Yam (estimate 17km)
4. 18th Nov (Fri) – Gurdwara Sahib Bhai Vir Singh, Ulu Yam to junction of Jalan Ampang Pecah and Jalan Kampung Orang Asli. (estimate 18km).
5. 19th Nov (Sat) - rest day, election
6. 20th Nov (Sun) Walk from Jalan Ampang Pecah to Khalsa Land (estimate 2km) at 8:30am. Sangat is welcome to join in on this last leg of the walk
11:00am Kirtan Smagam at Gurdwara Sahib KhalsaLand by Dya Singh and Naujawan jathas followed by informative talk by the Building Committee on the progress of development.
Followed by Guru-ka-langgar