BREATHE
Inaugurates South American Tour in Espanola on September 10th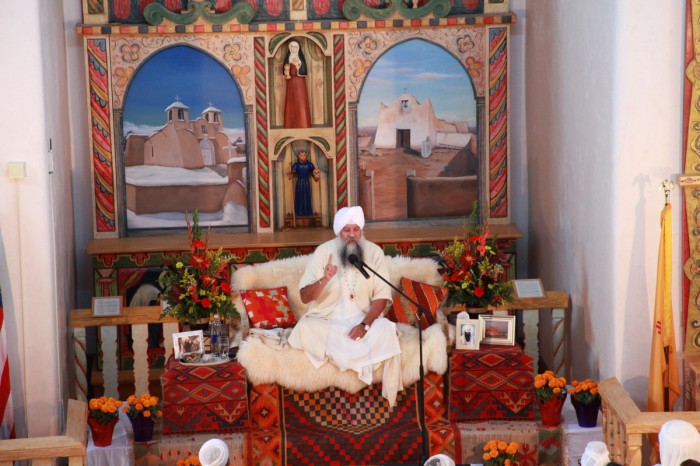 Everyone breathes. At least they like to think they do. And this year BREATHE, The 14th Lord of Miracles Tour in Honor of Guru Ram Das will be traveling to 18 cities throughout Central and South America. Before most of the capital cities south of the US border receives BREATHE, Espanola has the distinct privilege of being the inaugural city of this great tour. Before the likes of Buenos Aires, Lima, Santiago, La Paz, Bogota, Asuncion, Montevideo, San Salvador and Mexico to mention just a few, the residents of the Espanola Valley have an opportunity to learn how to breathe to handle stress, develop mental clarity, strengthen intuition and manage emotions.
This year, BREATHE has been invited to the Hall of Honor in the National Congress of Chile for the third time as well as the Chancellery in the Palacio de San Martin in Buenos Aires, Argentina.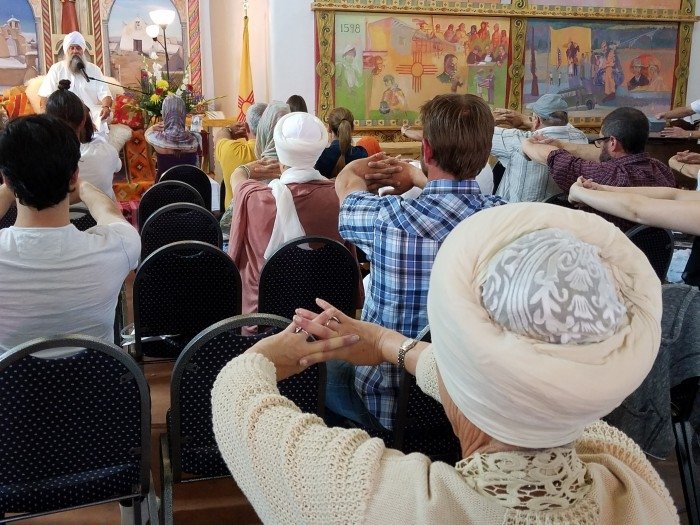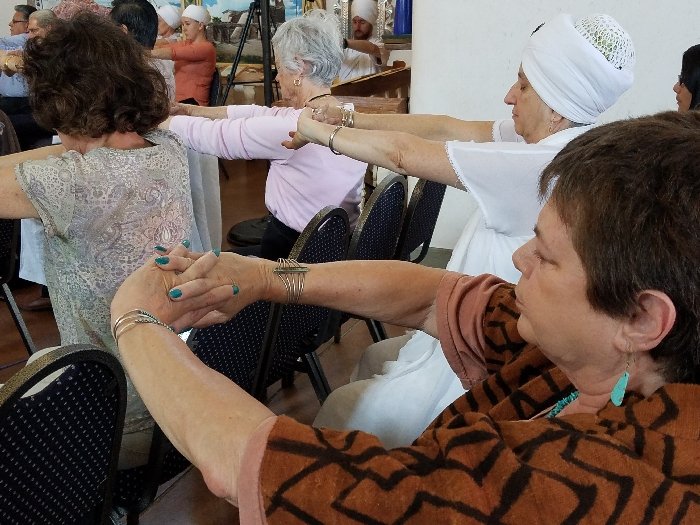 The tour was inspired and directed by Yogi Bhajan who was a resident of Espanola for 34 years before he left his body in 2004. His legacy lives on in many ways throughout the world including a twice-yearly tour to Asia in the spring and South America in the fall.
In 2002, Yogi Bhajan told Gurubachan Singh Khalsa to go and create in South America what he created here in North America. It has been nonstop since then. For the past 13 years, the Tour has reached millions of people to recognize that their breath is the key within them and through it a person can balance and heal the stress, anger, grief, doubt, fear and anxieties that infect all of humanity.
Through simple non denominational breathing techniques and meditations from the science of Kundalini Yoga, as taught by Yogi Bhajan, one can gain the mental clarity and stamina and peace while reducing the negative effects of stress, emotions, drama and worry.
Through out South America BREATHE is requested by national police forces, military, governments, corporations, universities, caregivers, high schools, and everyone in between. "Everyone is crumbling under the weight of stress and the only way to combat it is through your breath. There is no other methodology that works so completely because fundamentally we are our breath," says Gurubachan.
This years theme for BREATHE is "Anchoring Your Prosperity". Participants will learn several breathing meditations that will assist in removing the obstacles everyone faces that prevent them from being successful on all levels. As Gurubachan says "Your true richness is in your reach to touch the heart and soul of others".
The Breathe event was held on Sep 10th with a suggested $5 donation to benefit the Food 4 Kids NM Program that donates 400 backpacks of food for Espanola area elementary school children weekly. It was a blessed event put on as a charity cause, the money raised will certainly be appreciated by the children of the Espanola valley.