It was a packed event with 8 speakers, youth presenters, kirtan and contemplation. Amazingly, all of this took place in one day. The event was sponsored by Chardi Kalaa Foundation, Sikh Gurdwara San Jose and SikhNet in celebration of the Prakash Diwas of Siri Guru Granth Sahib at Harimandir Sahib in Amritsar in 1604. 
The theme of the conference, which took place in San Jose California was "Applying the timeless, universal message of SGGS - across centuries, cultures, religions and continents - in today's world"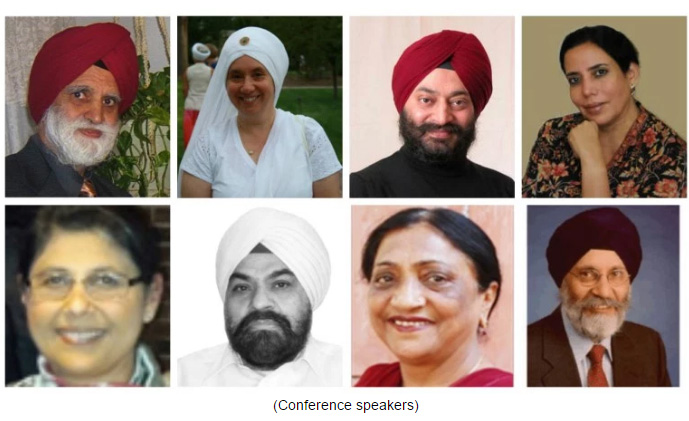 Below is the itinerary of videos from the days events. Enjoy! 
Jathaa 1: Hari Singh, Jasleen Panesar, Sophia Singh, Gurleen Kaur and Mahima  Kaur. 
Speeches by youth – Context of Sri Guru Granth Sahib

Joymaneet Kaur, Ekam Singh Brar and Sukhveer Singh Karlkut. 
Speeches by youth – Is it OK to Eat Meat According to Gurbani?
Ardas Kaur (Yes) and Kiran Kaur Brar (No) 
Panel Discussion -The role of women in building a future for the Sikhs
Panel leader – S. Supreet Singh Manchanda  
Kaljug Mein Kirtan Pardhana: How Participating in Kirtan Helps in Applying the Message of SGGS
Dr. Inderjit Kaur 
Sukhmani Sahib: The Jewel of Peace

So Help Me O' God, Yahweh, Allah, Vaheguru, Et Al……
Dr. I.J. Singh 
Applying The Message Of Sikhi – To Ourselves
Ravinder Singh Taneja 
The Mystique of Ik (One) and its Profound Applicability
Sn. Jessi Kaur 
Naam Simran – Concept and Practice
Dr. Inder Mohan Singh 
Implementaion of Eternal Message of Guru Granth Sahib in Context of Solving Universal Human Problems of Modern Age.

Dr. Jaspal Kaur Kaang