GYPSIES ADD RUMBA TWIST TO GURBANI SONG MASTER GURSHABAD SINGH KHALSA
A Kundalini studio in Venice, CA is the last place you would expect to find a couple of Gipsy Kings playing music, let alone devotional music, even if the leader of the pack is none other than Guru Shabad Singh Khalsa.
RA MA Institute - the love child of Guru Ram Das and LA's Kundalini queen Guru Jugat Kaur- is no ordinary studio, and Yogi Bhajan's favorite Sadhana musician, Guru Shabad, is no ordinary singer-songwriter.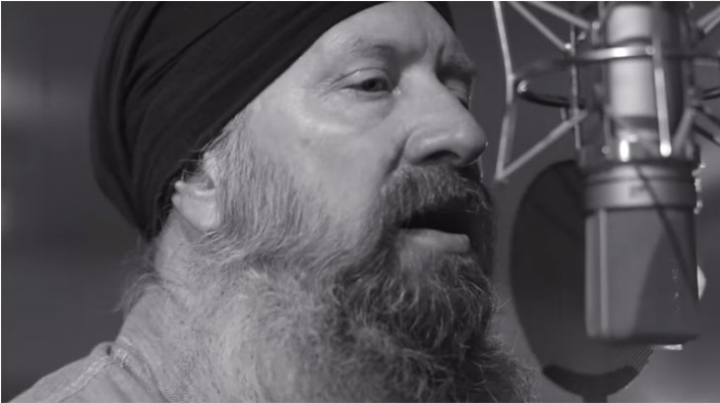 Still the union is the stuff of miracles and there is no-one more excited than Guru Shabad to share the story of how it all came about.
"Cedric Leonardi and his wife Jot Prakash Kaur are RA MA regulars. She teaches and he can often be found playing percussion instruments for musical happening there," explained the evergreen Guru Shabad. "Guru Jugat invited me to perform and share stories of creating music for Yogi Bhajan."
The evening included a stirring performance by Guru Shabad's multi-talented son, producer/artist Hargo and his bandmate Sanjay Parekh (the duo make up Feather and Dot, a project fusing Electronic and Mantra music).. "Ced was drummer for the Gipsy Kings before he moved to Los Angeles from the South of France," he continued. "Guru Jugat invited him to join us on stage and that was that!"
The friendship developed into a family affair with many synergies and synchronicities guiding its path under the watchful eye of Guru Ram Das. A love of music, and affinity for the instrument Yogi Bhajan declared was the "instrument of the Aquarian age" – the guitar - paved the way for ongoing collaborations and mutual support.
"Ced's new project Gypsy Sound Revolution brings together Gipsy Kings alumni and the descendants of the original gypsy tribe which originated in Rajasthan, " he continued.
"To hear the joyful gypsy rumba merge effortlessly with the voices and instruments of Rajasthan is a magical, transcendental experience. Their sound is naturally devotional music.
" I was recording my album during a time Gypsy Sound Revolution was on tour and Jot Prakash asked if I would like the boys to perform on my album… I was blown away!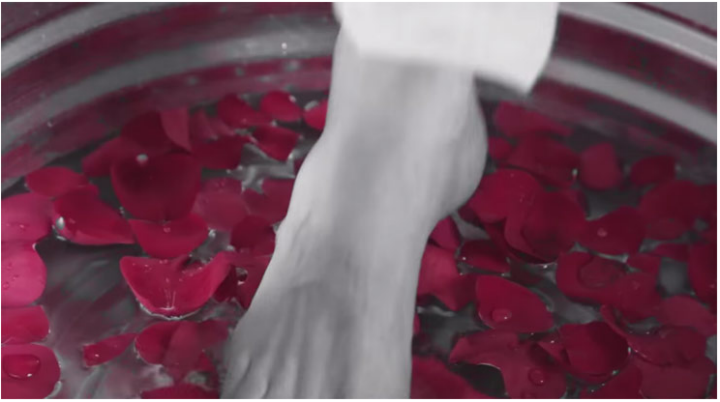 "The resulting track Dithay Sabhay Thaav, a Gurbani song that Yogi Bhajan expressly instructed me to sing in English and Gurmukhi, is just awesome. I am excited to share it."
The friendship has continued well beyond the borders of recording a few songs as Guru Shabad and the Gipsy Kings boys develop deep connections with a natural foods venture; And Hargo and Sanjay are now creating a Feather and Dot album of mantras with Gypsy Sound Revolution.
"I was blessed that Yogi Bhajan seemed to love me for some reason and instructed me to show up with my guitar at every class and play music to go along with his teachings. I was a good mimic when he met me, rather than a creator of music. He made me become a creator of music. I was delighted. Forty years later I am still delighted and I feel his hand guiding me in everything I do."