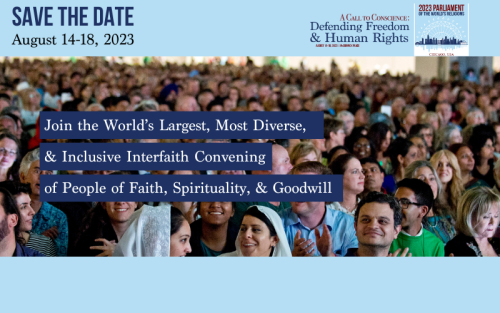 From August 14th to 18th, the Parliament of the World's Religions will take place in McCormick Place Convention Center, Chicago USA. This unique gathering brings together thousands of people from different faiths to dialogue with one another about the pressing issues of our times.
On Sunday, August 13th, The Parade of Faiths will start off the week's activities. Sikh keynote speakers during the Parliament include Acchar Singh, Harvinder Singh Phoolka and Bhai Sahib Bhai Mohinder Singh. 
The Sikh Religious Society of Palatine, based in Illinois, is actively preparing to provide langar to an estimated 5 to 6 thousand participants each day during the week of the Parliament at McCormick Place in Chicago. This practice mirrors the Sikh community's contributions at previous parliaments in Barcelona, Spain (2004), Salt Lake City, Utah (2015), and Toronto, Canada (2018).
Dr. Balwant Singh Hansra, co-founder of the Sikh Religious Society and a Trustee of Parliament of the World's Religions from 1993-2009, will host a Global Sikh Meet from 7:00 - 9:00 pm on Tuesday August 15th. 
This year's gathering is focused on defending freedoms and human rights under the theme "A Call to Conscience." Speakers and sessions will focus on ways to combat the rise in authoritarianism and defend democracy as well as cultivating solutions to serious world issues, including human rights, climate change, gun control, and women's rights, among others.
On Wednesday, July 19th the Chicago City Council approved a resolution declaring August 'Parliament of the World's Religions' Month.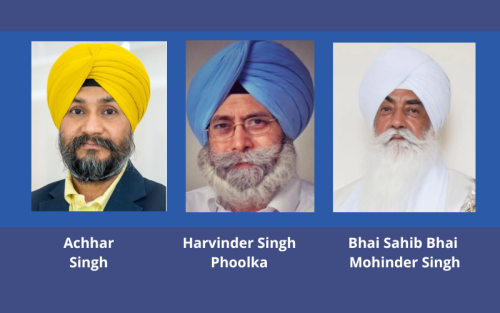 How will Sikhs contribute to this year's Parliament? What unique perspectives do we have to share? SikhNet will continue to bring you articles, photos and updates from the Parliament to give you a view of what is happening inside. Watch SikhNet News, and SikhNet social media to keep updated. 
You can see Sikh participation at the conference this year here.
SikhNet will be represented at the conference by our Executive Director Ek Ong Kaar Khalsa Michaud who will be part of an interfaith panel titled: Understanding and Transforming Systemic Religious Patriarchy.
SikhNet will also be represented by our Board Chair Supreet Singh Machanda who will participate in two panels: Accommodation of Religious Identity in the US Workplace and Visible Religious Identities: Dealing with Religious Prejudices. 
Sikh Dharma International will host a panel discussion titled Defending Women's Rights in the Contemporary World - A Faith Perspective. SS Simran Singh Khalsa will be part of the International Religious Freedom Roundtable hosted at the Parliament.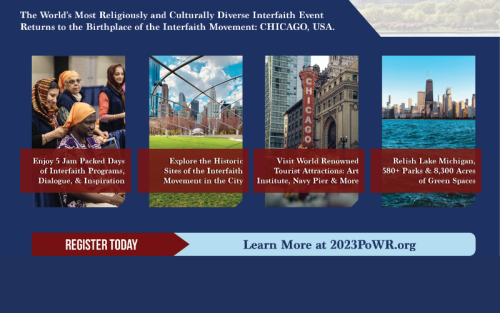 The Parliament of the World's Religions is a historic interfaith event that began in 1893 in Chicago. This event marked the first major effort to foster interfaith cooperation and set the stage for subsequent Parliaments held around the world.
These Parliaments have aimed to address global challenges, encourage collaboration among diverse religious groups, and discuss topics like environmental sustainability and social justice. With themes changing for each parliament, the event has played a significant role in bridging religious divides, facilitating discussions on pressing issues, and promoting a sense of shared responsibility for a more peaceful world.