Gov. Evers delivers Sikh Awareness proclamation to Sikh families who lost loved ones in the mass shooting in Oak Creek, WI, on August 5, 2012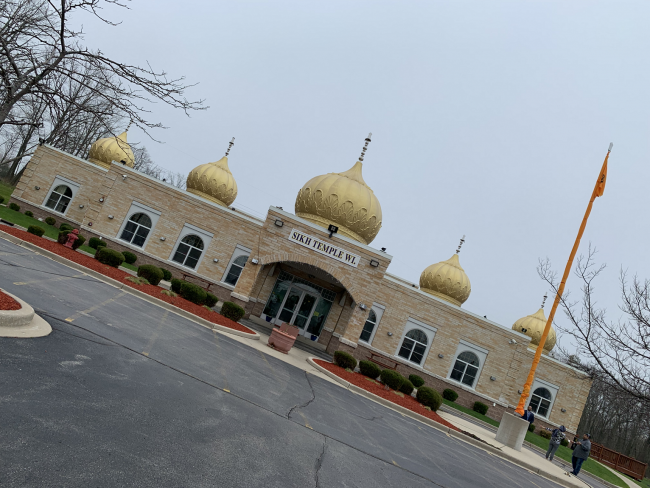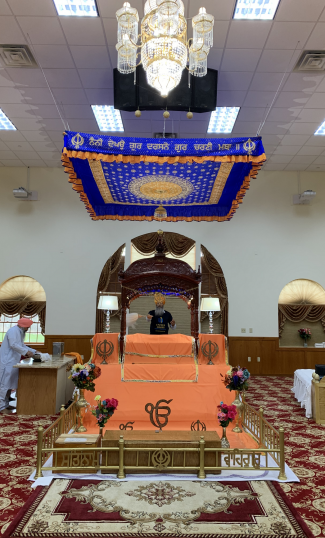 May 2, 2019 (Oak Creek, WI) – For the first time ever, Wisconsin passed a proclamation that made April Sikh Awareness & Appreciation Month. On Tuesday, April 30th, Governor Tony Evers honored the Sikh community of Wisconsin by personally delivering the proclamation to local community members at the Sikh Temple of Wisconsin, located in Oak Creek.
"The courage, strength and resilience of the Oak Creek Sikh community represents the very best of who we are," said Wisconsin Governor Evers. "Sikhs are an integral part of the Wisconsin fabric, and it's an honor to celebrate Vaisakhi and recognize the vital contributions that Sikhs make across our state."
Gov. Evers chose to deliver the resolution to the Oak Creek Sikh community in honor and remembrance of the six Sikh community members who were killed by a gunman with white supremacist ties on August 5, 2012. The intimate ceremony included Sikh community leaders from across Wisconsin, local elected officials and some of the survivors and families who lost loved ones on that tragic day. Additionally, Lt. Brian Murphy, the first responding officer who saved lives, was also in attendance.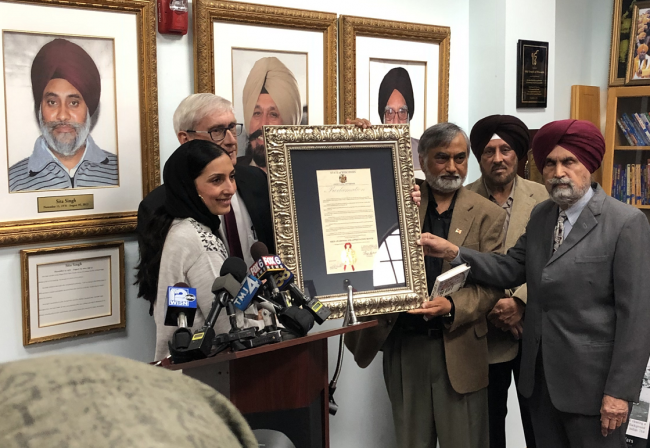 "The Sikh community is thankful to Wisconsin and Governor Evers for recognizing and celebrating our contributions in this great state," said Jaspreet Kaur Kaleka, local Oak Creek community leader and daughter-in-law of Satwant Singh Kaleka, one of the victims of the 2012 Oak Creek Sikh temple massacre. "To have this ceremony at our gurdwara where such terrible acts of hate violence once occurred reminds us all that recognizing and celebrating our diversity remains our nation's greatest strength."
On April 14th, Sikhs nationwide celebrated Vaisakhi, one of the most historically significant days of the year on the Sikh calendar. Every year, Sikhs all over the world celebrate Vaisakhi throughout the month of April.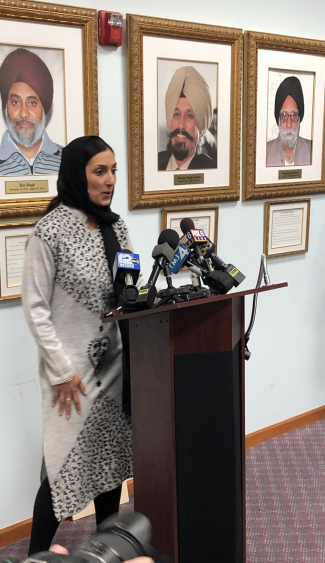 In an effort to raise awareness about the Sikh community and Vaisakhi, the Sikh Coalition led efforts to empower Sikhs nationwide to speak with government officials. As a result of these grassroots efforts, 13 states passed state-wide resolutions declaring April as Sikh Awareness and Appreciation Month, including Colorado, Utah, Connecticut, Wisconsin, California, Delaware, Georgia, Illinois, Indiana, New Jersey, New York, Pennsylvania and Washington. 
Locally, Sikh community members worked with elected officials to secure at least 33 official Vaisakhi and Sikh Awareness resolutions and proclamations in cities, counties and school districts across the United States. Thanks to local Sikh leaders, this included first-time recognitions in Salt Lake City, UT; Lexington, KY; Olathe, KS; and more.
"It's fantastic to see Wisconsin join the list of states recognizing April as Sikh Awareness and Appreciation Month," said Sikh Coalition Advocacy & Policy Manager, Nikki Singh. "It's critical that all of our elected officials on both sides of the political aisle celebrate and recognize the diverse communities that make up their constituencies."
~~~~~~~~~~~~~~~~~~~~~~~~~~~~~~~~~
The Sikh Coalition, the largest Sikh civil rights organization in the United States, has been working with local Sikh communities to pass Sikh Awareness resolutions and proclamations for 18 years. For more information, please contact Rajanpreet Kaur.