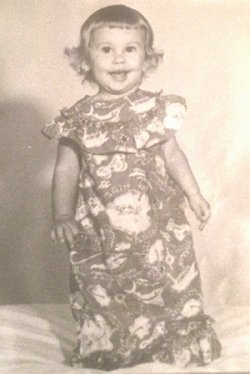 Marie Reich was a gentle soul who touched many throughout her life. Her kind character led her to her ultimate vocation: a healer.
She eventually found her home in both the Sikh Dharma and Sat Nam Rasayan® community. Sat Nam Rasayan® being a meditative mode of healing through connecting with a neutral mindset. She took on the name Hari Das Kaur Khalsa and healed people in the name of Guru Ram Das.
She passed away unexpectedly in 2021.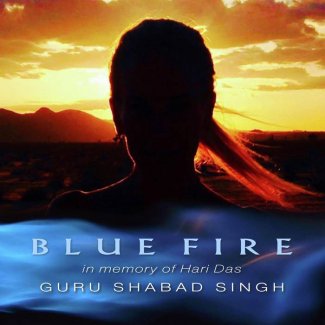 In her honor Guru Shabad Singh Khalsa, her partner, created a song 'Blue Fire: in memory of Hari Das'.
It speaks about her exalted character and the great pain of separation felt from the loss of such a blessed soul.
The song and lyrics can be heard and read here. 
SikhNet got a chance to interview Guru Shabad along with Har Das's assistant Steph: 
~~~~~~~~~~~~~~~~~~~~~~~~~~~~~~~~~~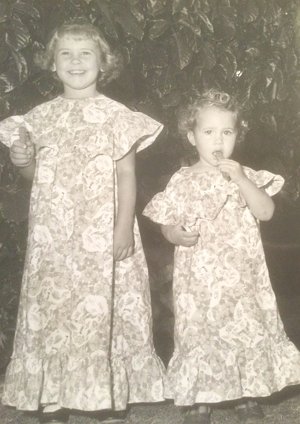 SikhNet: Thank you so much for creating this work so we can all get to know and remember Hari Das. Anyone who met her would know that she was very sweet. I understand that a master healer once said about being with her, "You are not aware you are in the presence of an angel." 
Guru Shabad: It's absolutely true. Universal love is the highest standard of living and she did in fact live it. She made it look easy. She was completely authentic and compassionate. In a previous incarnation Hari Das served side-by-side with Saint Francis of Assisi. Saint Francis of course is known for his kindness to animals.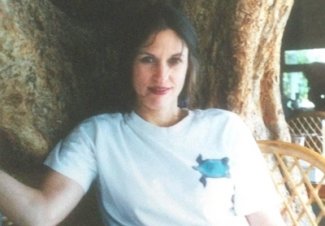 To make that point one time we had an opossum in our attic. I was concerned that it was going to be a problem and I told her "we got to get this opossum out of our attic". Her response was "Gurshabad, he's just a little opossum looking for some food so he can live his life. The cats don't mind him and they're friendly with him. Did you know that you can make pets out of opossums? I am going to start feeding it and he can become part of the household".  
"She had the best sense of humor!  Above all she loved her family, her cats, and her friends, and always wanted to make them feel cherished and comfortable.  She enjoyed nurturing others and creating a peaceful and aesthetic home." ~Renee, younger sister of 'Mimi' Marie/Hari Das
SikhNet: So it's safe to say that she cared for others.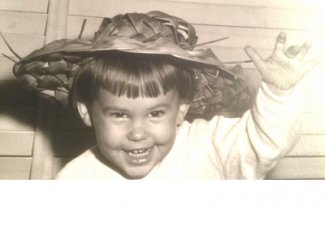 Guru Shabad: Absolutely. There was another incident where our washing machine wasn't working. The repair man came over and diagnosed the problem and said he had to order a part to make the repair. One week went by no repair. Another week goes by, and still no repair. In the meantime we've made two trips to the local laundromat. Another week goes by and still no repair. I said to Hari Das "what the heck is going on with this repair guy.  Why hasn't he fixed this thing?" Her response was "We don't know what the repair man is going through in his life. He may have a drinking problem or he might have trouble with his wife or kids, or might be having financial problems and is depressed. I am much less interested in him fixing the washing machine as I am in connecting with him to see how his life is going and if there's anything I can do to help. Two days later he came back fix the machine and they talked for an hour and they made a meaningful contact. That's the kind of person she was. Always giving never judging and always wanting to make a human connection. She truly was a gentle angel.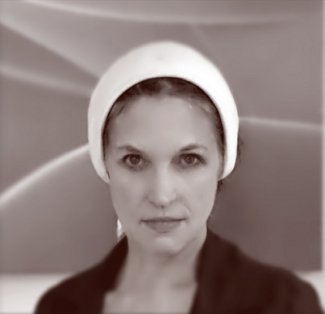 SikhNet: Beautiful. Steph, what made you want to volunteer your time to promote and assist Hari Das? Can you tell us some of your experience working with Hari Das and what you've seen her do? 
Stephanie: Hari Das was an exceptional healer. She healed cancer, dissolved tumors, and eradicated deadly diseases. She softened anger and resentment, resolved grief and fear, and stopped panic attacks. She mended broken hearts, broken relationships, and broken souls. She did all this, quietly and gracefully, with incredible compassion and without ego. And she never gave up on anyone, no matter how dire the situation.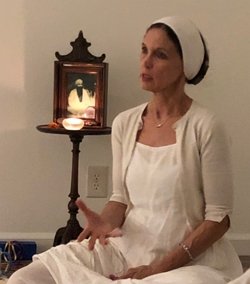 SikhNet: There's a lot there! It must have been very special to work with such an amazing healer. What was your personal experience of her? 
Stephanie: Hari Das was an enigma.  Every day, she dealt with life's darkest, heaviest burdens. She was the lifeline for many, yet she remained light-hearted and quick to laugh, as if she were in on the secret behind life.  As she was ending a Sat Nam Rasayan® session or hanging up the phone with someone facing great difficulty, Hari Das would say, "Don't worry, I have you in my pocket." And she meant it. 
Marie's sister Renee says of her, "She enjoyed nurturing others and creating a peaceful and aesthetic home.  She deeply respected all faiths and traditions and had a lifelong devotion to the Blessed Mother who was often seen in her aura. Mimi truly saw and revered the divine light in all and was a gift and a blessing to so many."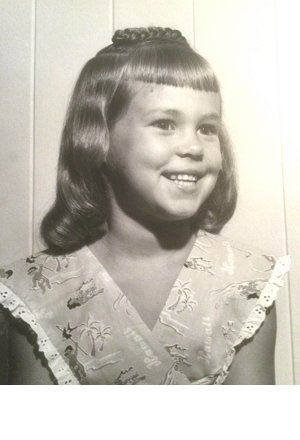 SikhNet: Such sweetness. And Hari Das was doing this kind of healing by essentially meditating next to or with a person? Meditation is something we all try to do so it's very compelling to think that such healing can come from meditating with someone. 
Stephanie: Though Guru Ram Das did not create Sat Nam Rasayan®, he personified the Sacred Space so completely that he is considered an archetype of the system. The healing art of Sat Nam Rasayan® utilizes awareness as the only tool. The healer enters a state of total surrender, becoming nothing, and operating from the state of shuniya (the state of zero where the ego is brought to complete stillness). In this state of shuniya, the mind of the healer becomes transcendent and in the vastness of this consciousness, healing occurs. Since she rarely left the state of shuniya, by simply contemplating a person or situation for even a few moments, regardless of their location, it would impact their condition or situation, resolving trauma, fear and burden.
SikhNet: That's very profound. It's our honor to share these kinds of stories.
SikhNet: Speaking of stories, this song certainly has a story to tell. Guru Shabad can you speak about the lyrics?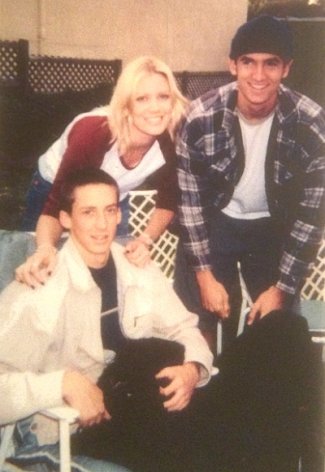 Guru Shabad: Well, for starters I couldn't touch the topic for at least three months after she passed. It was too difficult. Then, I finally reached a point where I could face it and I had to decide what I wanted to write about. I had to 'jump into' and relive her final moments, which was very difficult.  Tears streamed down my face, literally as I wrote. Then I remembered in 2003, 18 years before she passed, I had my final meeting with Yogi Bhajan. He told me then that in 2021 I would hit my "blue fire period", and that it would "test me and show me reality".
SikhNet: It's amazing that you got that prediction 18 years before it happened.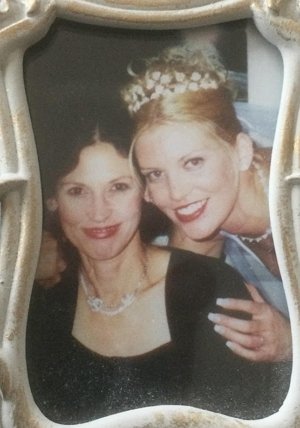 Guru Shabad: Yes, nothing average about it. I realized then that this death event was all pre-destined. 'Blue fire' means the 'hottest part of the flame'. And with all the anxiety I was having, I did in fact feel like my entire being was on fire, and it did 'test me and show me reality' as Yogi Bhajan had predicted. So, that needed to be put on the song, and why I named the song 'Blue Fire'... and finally, and as honestly as I could, I wanted to express how much I loved her. But , in away that I could elevate it above personal love and into universal love. So, I referred to a Yogi Bhajan mantra that was used in a white tantric course in 1970 where the men would sang Gobinday…Mukanday…while the women responded with 'I love you'. So that became the chorus. It expressed exactly what I wanted to convey: universal love.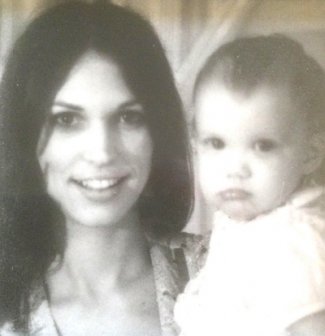 SikhNet: Well your song definitely captures that feeling. It's so touching really! It has so much depth and meaning. I wanted to highlight some of the lyrics but it was hard to chose but how about this one: 
"From the lineage of the healers, you brought the healing space to all
From your loving heart you served us, answered the call."
Guru Shabad: Hari Das had a deep, passion for healing with Sat Nam Rasayan. She lived and breathed it everyday.  
SikhNet: Is there anything else you would like to share? 
Guru Shabad: Thank you for taking the time to honor and share the unique life and soul of Hari Das Kaur. You have done a great Sewa. I'm sure Hari Das Kaur, though probably laughing at the attention she is getting, is smiling. 
SikhNet: Thank you so much. It's my blessing
"After she passed I was surprised how many people called me. So many people told me the same thing, they said that Hari Das was their best friend. That's how much she gave her time to people, how much her heart was always there to honor and validate people. She could see the best in people and that's why so many people felt she was their best friend." ~Renee