Sandeep Dhaliwal, a sheriff's deputy in Harris County, Texas, who was the first Sikh to join the force, was shot and killed during a traffic stop near Houston on Friday.
A 47-year-old man wanted for a parole violation has been charged in the killing.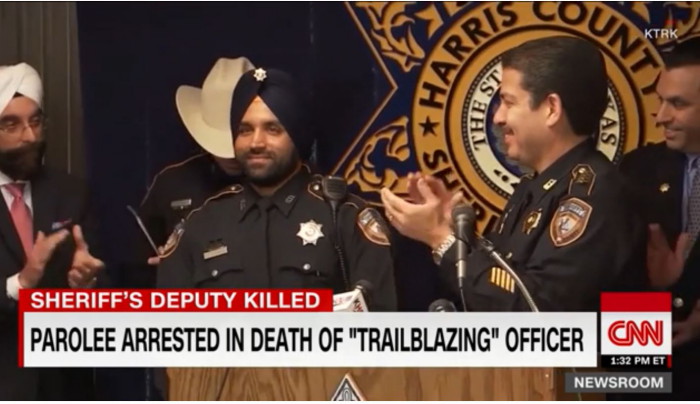 Dhaliwal, 42, was considered a trailblazer as the first Sikh deputy when he joined the county force 10 years ago. After his hiring, the sheriff's office adjusted its regulations to allow him to wear a beard and a turban as an observant Sikh.
"He was a walking lesson in tolerance and understanding, which are values Houstonians uphold here in the nation's most diverse big city," said Houston Mayor Sylvester Turner. ...(Source)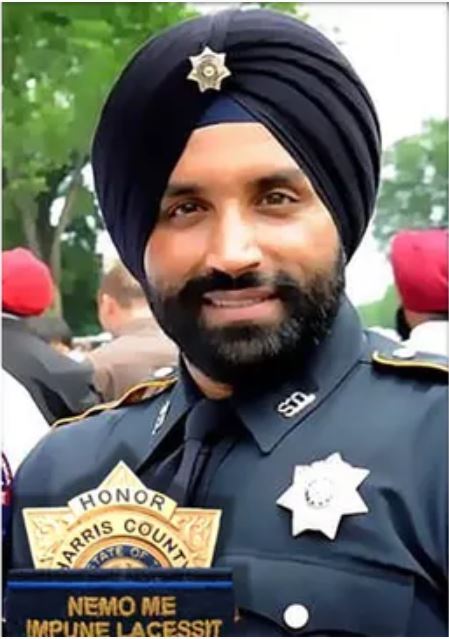 This photo provided by Harris County Sheriff's office shows Deputy Sandeep Dhaliwal. Dhaliwal was shot and killed while making a traffic stop Friday, Sept. 27, 2019 near Houston. Robert Solis, 47, of Houston, was charged Friday night with capital murder in the slaying. He was being held without bond in the Harris County Jail. (Photo: Harris County Sheriff's office via AP)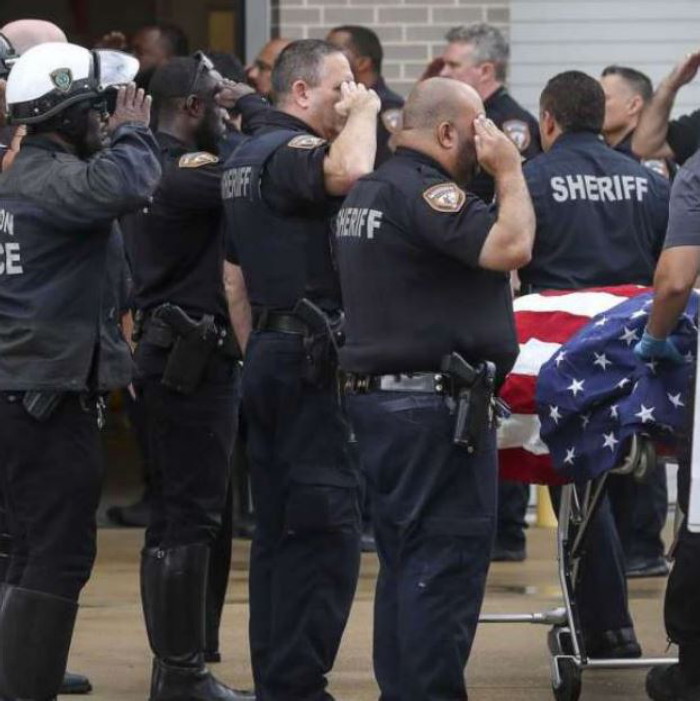 [ Read the rest of the story here ]
Well meaning Sikhs have started a fundraiser for the Dhaliwal family: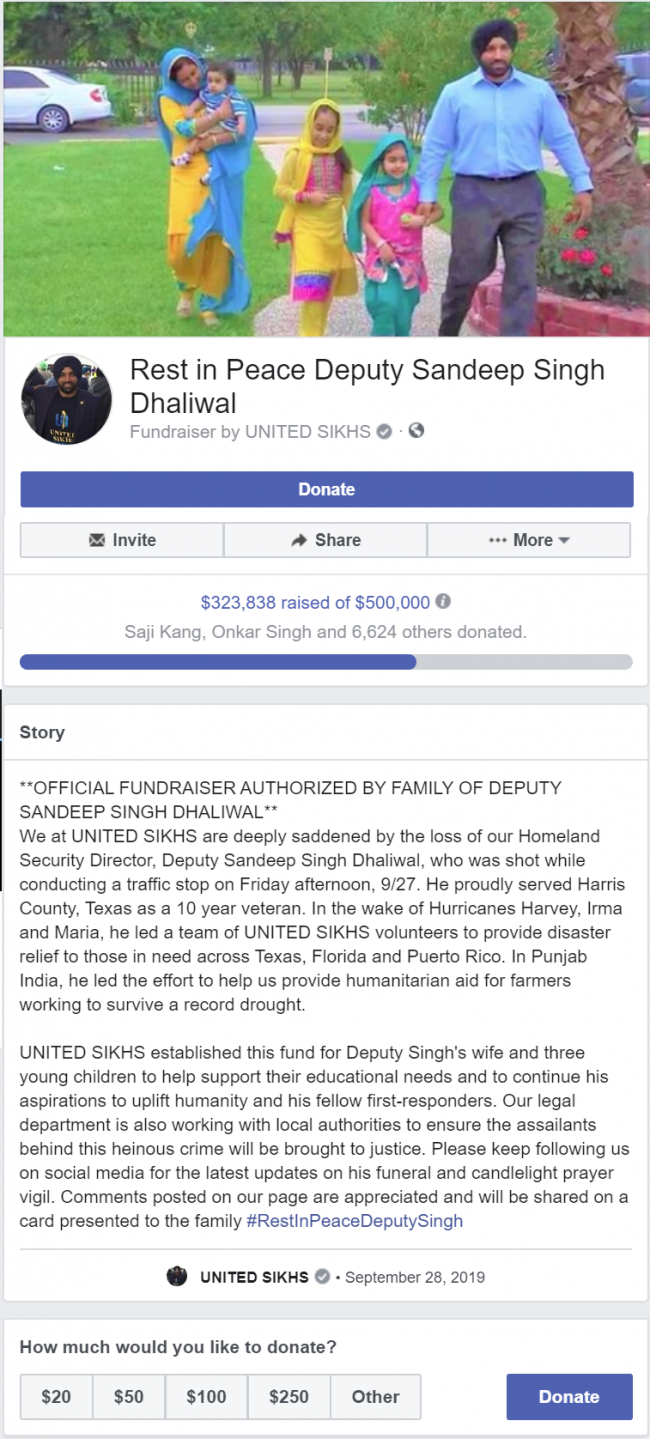 Related Articles::
Sandeep Singh Dhaliwal - Heart of a Lion