Time magazine names Gurmehar Kaur among Next Generation Leaders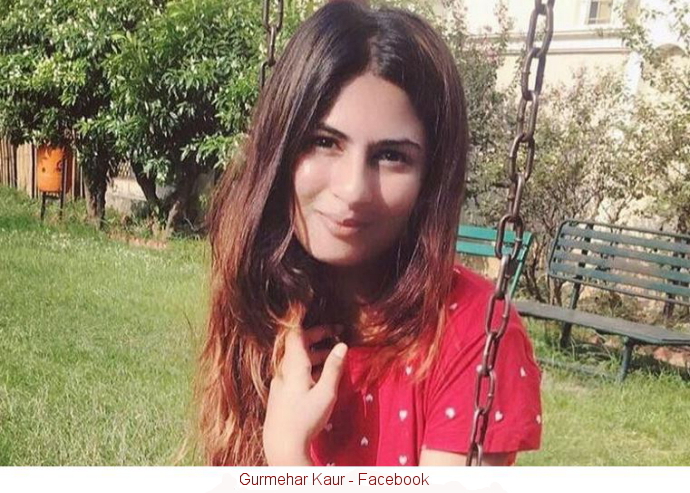 Jalandhar, October 12: Delhi University student Gurmehar Kaur has been referred to as a Free-Speech Warrior by the Time magazine and named as one of the Next Generation Leaders. The 20-year-old came into prominence after raising her voice against campus violence at Delhi University in February.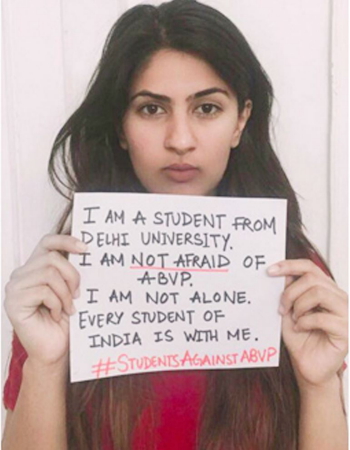 She posted a photo of herself on social media holding a placard reading, "I am a student from Delhi University. I am not afraid of ABVP. I am not alone." Gurmehar Kaur says that the recognition has brought to her a more sense of responsibility. Daughter of an Army Captain who got martyred, she has been picked as the "Free Speech Warrior".
"I am feeling so proud of myself. This selection has given me a fresh life. At times, I have chosen to be just a normal college student, sit back, lead a simple life and not keep on raising my voice. But such recognitions make me stand again and give encouragement to do something again"
Jalandhar-based Gurmehar says, "This selection by Time is also giving me a feeling that people of my own country could not recognise me, which another country has done. I am so thankful to the people who have stood by me. My family, especially my mother, stood by me like a rock when all those hate messages were being bombarded at me.
"This is what gave me strength and has brought to me this recognition. She gave me lessons on forgiveness even as politicians too fanned those hate messages on me. Her lessons brought that change in me and helped me get over with it."
She shared the news on social media today and wrote, "Humbled and honoured to be mentioned alongside people I've always looked up to and admired, as one of Time's Next Generation Leaders and as the first Indian woman to do so. You don't know the amount of strength and resilience you're capable of till you are put to test. Peace and love for the win, always!"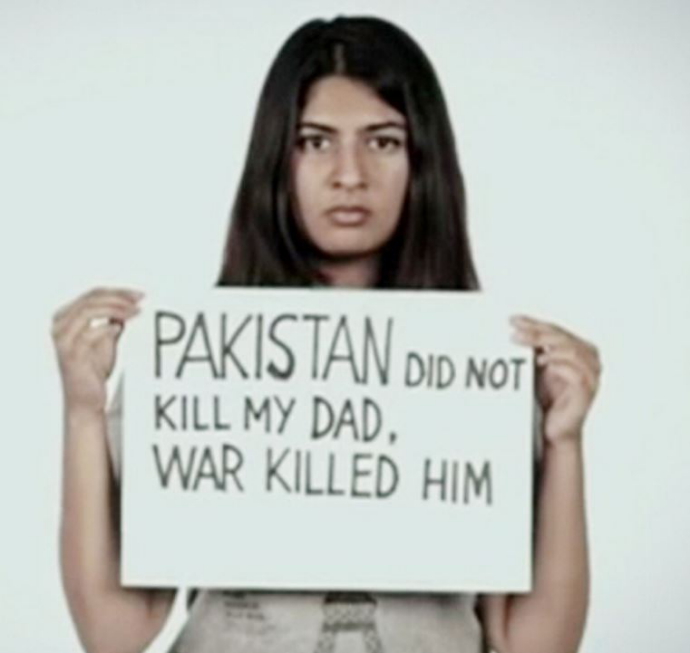 Gurmehar, who has been currently writing a book 'Small Acts of Freedom', will be releasing it at Jaipur Literature Festival in January next year.
She is also a co-founder of Citizens for Public Leadership, which has prominent people on advisory board, including ex-minister Shashi Tharoor and news anchor Nidhi Razdan.
Editor's note: 'ABVP' stands for 'Akhil Bharatiya Vidyarthi Parishad' which is a right-wing all India student organization affiliated to the 'Hindu nationalist Rashtriya Swayamsevak Sangh (RSS). The RSS is a highly influencial hate group based on Hindu nationalist views.