Prabhleen Kaur is a high school student athlete, author, and advocate for women's sports. She is passionate about giving back and making a lasting influence on her community. In her words: 
"I am the author of a book about female athlete leaders, and the fight for equal pay, media coverage and respect in women's sports." 
As a female athlete herself, and growing up watching sports, Prabhleen hopes to create more opportunities for young girls to play sports. She also wants professional female athletes to be given the recognition they deserve.
"People aren't made aware of women's sports and it isn't very accessible, which send the wrong message to many youth around the world today that girls don't belong in sports... Currently I am an junior in high school and was inspired to write this book because I've been playing sports since I was in elementary school. I am a female athelete and have been for almost my whole life. Recently I interviewed many inspiring women in sports, including coaches, professional athletes, youth advocates and researchers. This book includes the insights of Olympians and various other professional athletes."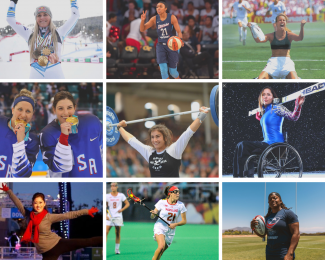 Since last year, she has been researching and interviewing leaders in women's sports for her upcoming book, titled 'She Plays to Win', that's been approved to be published by New Degree Press this August.
The book shares the inspiring journeys of female athlete leaders and explores the fight for equal pay, media coverage, and respect in women's sports. Currently, she is working on the presale campaign for the book to raise funds for publishing costs.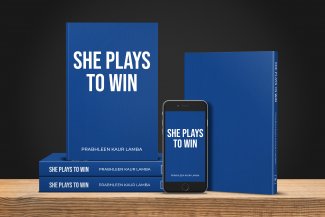 "My hope for this book is to share the inspirational journeys of female athletes, encourage girls and women to play sports, and advance the work that is being done to achieve gender equality in athletics." 
Once she reaches her goal, all proceeds will be donated to two nonprofit organizations she partnered with, the Bay Area Women's Sports Initiative and Women's Sports Foundation.
You can support Prabhleen's book writing journey, learn more about her story by watching her book trailer, and preorder a signed copy here.
You will also become a part of her authors community and your name will appear in the acknowledgements section of the book! Thank you so much for your support!