Turbans 4 Australia is a Sikh charity organisation that helps anyone in need regardless of their race, religion or ethnicity. We raise awareness about important social issues, fundraise for worthy causes and participate in charitable works, all while promoting multiculturalism and religious tolerance.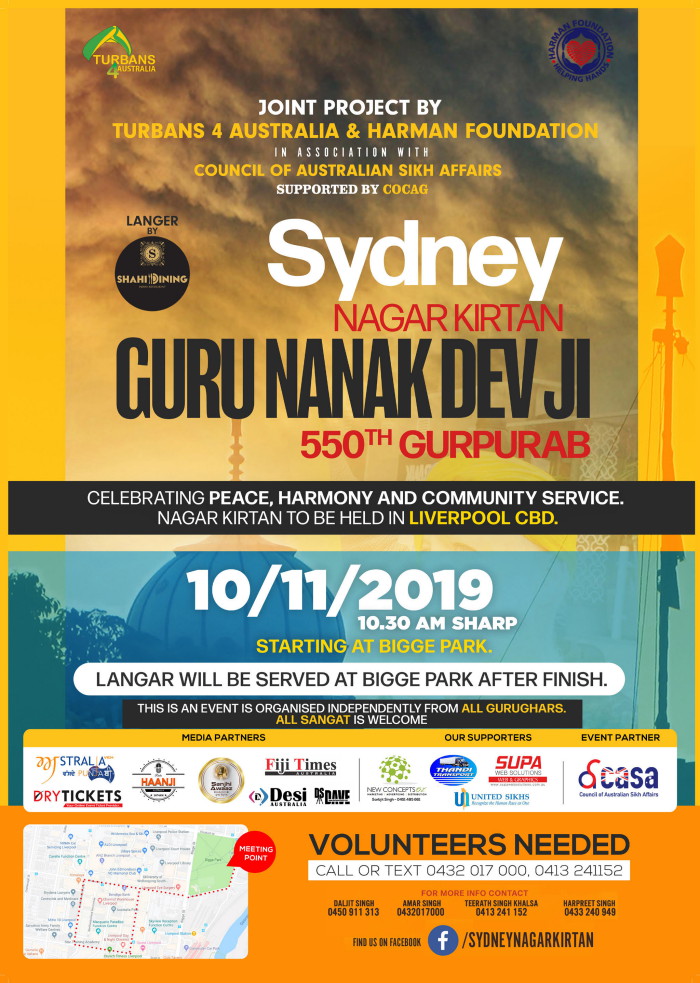 We are delighted to launch our Migrant Water Safety Awareness Campaign
Multicultural NSW Surf Life Saving NSW Royal Life Saving Society - Australia @australianprofessionaloceanlifeguards Melanie Gibbons MP Campbelltown City Council, NSW NSW_Police_Force 2GB 873 - Sydney Talk Radio BenFordham ABC News ABC Illawarra ABC News 24
In Australia, there are a lot of drowning every year from the Subcontinent. This year Gurpurbh we have launched Sarbat da bhalla campaign in water safety. With the celebrations of Guru Nanak 550th birth anniversary at NSW Parliament yesterday. One of the principles of Guru Nanak "Sarbat Da Bhalla" ( Welfare of All) we launched our migrant water safety awareness campaign.
HELP US HELP THE HOMELESS
Turbans 4 Australia is raising money to launch a mobile food van to provide meals and companionship to people in need in Sydney's Liverpool and Campelltown areas.We've been working on this project for a while and would love to start helping people as soon as possible.
Any contributions to our GoFundMe campaign would be greatly appreciated.
Our Story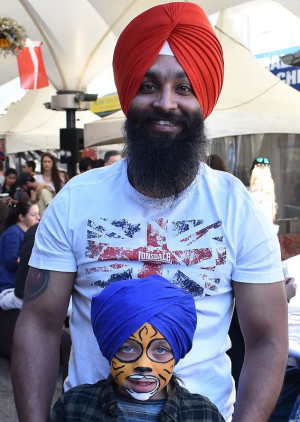 My name is Amar Singh, and I'm a proud Australian Sikh man. I'm also the founder and president of Turbans 4 Australia. I started a charity organisation back in 2015 because I wanted to educate my fellow Australians about the Sikh community.
Baptised Sikhs like myself are very visible because we wear turbans and grow beards. Some people assume we are Muslim, so target us with the same types of slurs often directed towards the Muslim community. A co-worker once told me I looked like a terrorist. While simply going about my daily life, strangers on the street have asked me if I'm carrying a bomb, or what I'm hiding under my turban. It's worth remembering that after the terrible events of 9/11, the first victim of a hate crime was an American Sikh.
​It saddened me that my turban, my spiritual crown, the most sacred object on my body, had become an object of fear. My experiences of discrimination were far from the accepting multicultural Australian society I had known and loved since I arrived here as a teenager. I wanted Australians to see Sikhs as people they could trust and turn to in times of need. ... more