SikhsPAC has been aggressively communicating with federal immigration and US Homeland Security officials following the release of new immigration guidelines which could impact as many as 300,000 Indians living in the United States.
"Our first priority needs to be ensuring the safety and security of every Indian and Sikh living in the United States," said Gurinder Singh Khalsa, SikhsPAC Chairman.
Khalsa has been working with Indiana Attorney General Curtis Hill to ensure that federal Immigrations and Customs Enforcement agents are not targeting individuals based on race. Racial and national origin profiling comes under Attorney General's office of the states. A move that he encourages Indians and Sikhs in other states to pursue.
"Your state attorney general cannot directly influence federal immigration policy, but he can work to represent residents of his state in cases of discrimination or racial profiling ," said Khalsa.
While the new guidelines nominally continue the previous administration's emphasis on targeting criminals, there are significant changes. For example, under the Obama administration, only those convicted of crimes were eligible for targeted deportation. The new rules expand to include anyone charged with a major crime or percieved as a danger to national security by Homeland Security.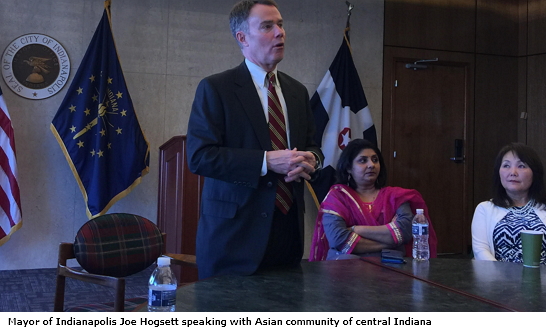 "There is a lot of uncertainty about the rules right now," said Khalsa. "Frankly, we were shocked at the speed with which these changes were made."
But, he adds, now is not the time to panic.
"We are working tirelessly to seek clarification from federal officials," said Khalsa. "That effort is stretching our resources to the limit, but we will get answers as quickly as we can."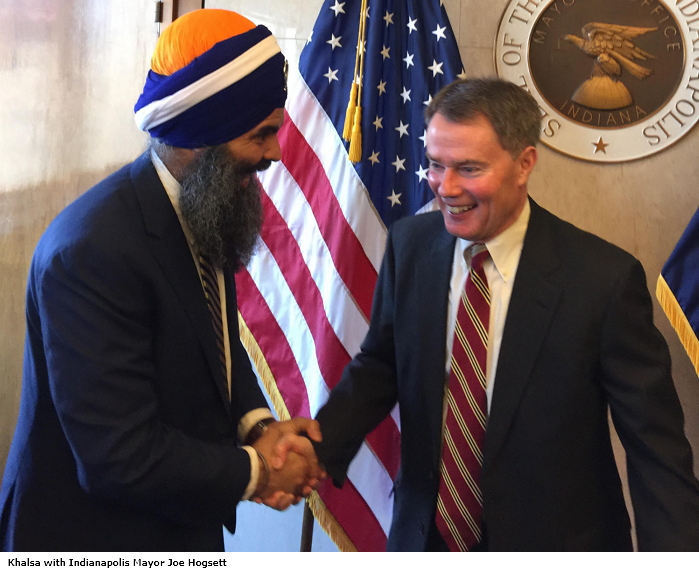 It is a time for Indians of all faiths and creeds to work together on this issue, said Khalsa.
"Indians and Indian Americans have a lot of economic influence in the United States," said Khalsa. "We turned those resources towards ensuring a safe, secure political environment for ourselves and our children."
Khalsa plans to travel to Washington D.C. in the next few days to meet with members of Congress and the Trump Administration about clarification on these new guidelines.
The tragic death of Srinivas Kuchibhotla in a hate crime killing in Kansas is further proof that xenophobic rhetoric can and does have consequences, said Khalsa.

"We all need to work together to ensure that this type of violence is never repeated," said Khalsa. "We must decide how we will react to attacks like this. It is my hope that this will become an opportunity for Sikhs and all Indians to become more politically active."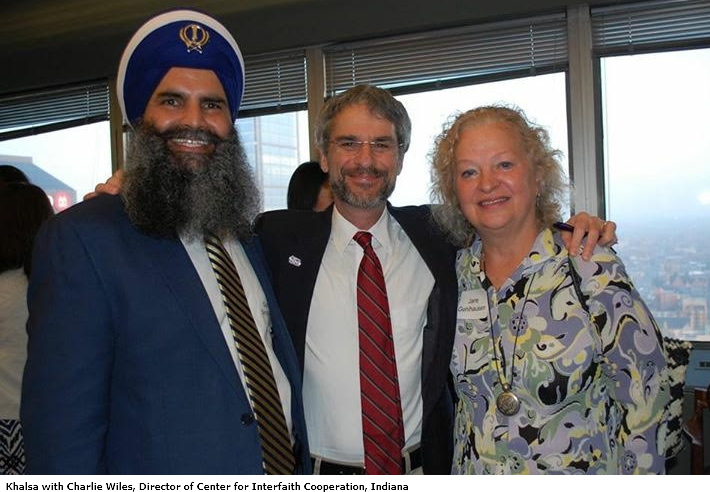 Visit SikhsPAC.com for more information on how you can help.