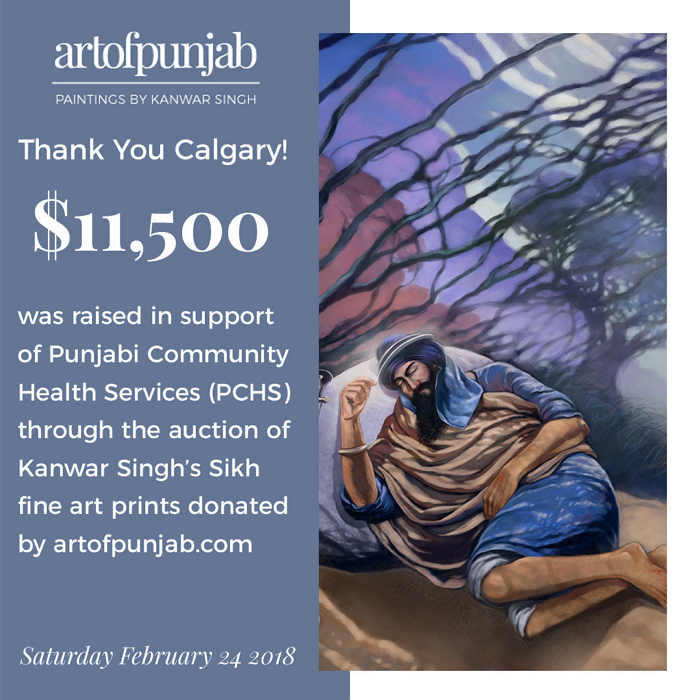 I am always very thankful to contribute my artwork and help hard working community oriented non-profit projects raise funding.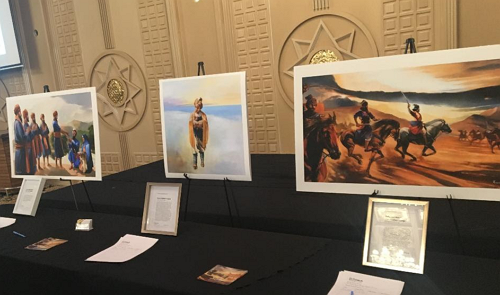 Punjabi Community Punjabi Health Services (PCHS) is organized through a dedicated group of individuals across different faith groups coming together to perform a much needed Seva for the collective Punjabi community in Calgary.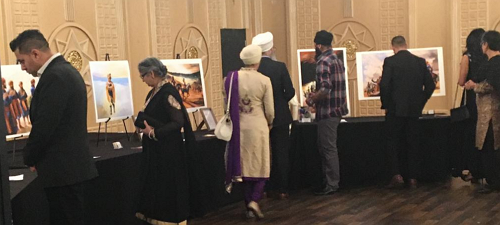 They offer health and social services catering to the specific cultural needs of the community in the areas of mental health, addiction and abuse, which left untreated commonly lead to family breakups.  The services they provide overcome language and social barriers which often prevent members of the Punjabi community from seeking help. Their work has helped to foster healthy, happy and successful families in the community with a total of 400 families benefiting from these services last year alone.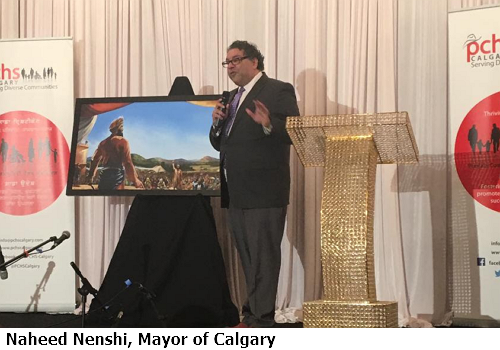 Thank you to Keynote speaker Ravi Singh, CEO of Khalsa Aid for talking about the importance of recognizing and addressing mental health illness within our community by sharing his own personal stories. Also, thank you to Naheed Nenshi, Mayor of Calgary for speaking in support of PCHS and to Irfan Sabir, Minister of Community and Social Services for announcing additional government funding to further advance the work done by PCHS Calgary.
To find out more about the services they provide visit www.pchscalgary.com or email [email protected]