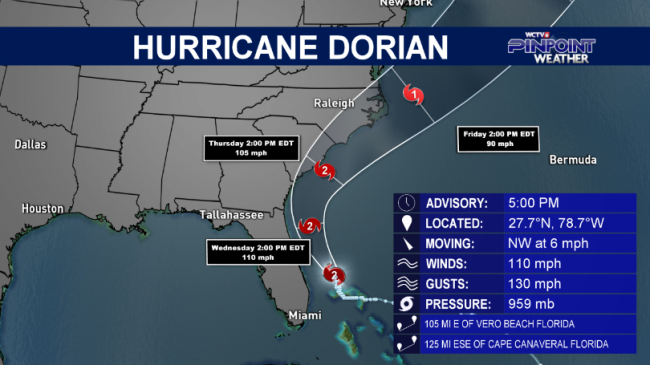 According to AP News Dorian pushed its way northward off the Florida shoreline with reduced but still-dangerous 105 mph (165 kph) winds on a projected course that could sideswipe Georgia and the Carolinas. An estimated 3 million people in the four states were warned to clear out, and highways leading inland were turned into one-way evacuation routes. As UNITED SIKHS continue to work with federal partners and officials in Puerto Rico and the U.S. Virgin Islands to assess any damages caused by Dorian, residents in Georgia and the Carolinas should now prepare themselves.
"The time to prepare is now," said Gurvinder Singh, UNITED SIKHS International Sikh Aid Director. "We call upon the public for support, as volunteers are urgently needed to help distribute humanitarian aid. We look forward to providing medical assistance, food supply and basic household necessities to the region for residents in need." 
Florida Governor Ron DeSantis declared a state of emergency and said that highway tolls will be suspended for evacuation orders. In conjunction with the Florida Division of Emergency Management, UNITED SIKHS urge residents to remain alert and begin preparations immediately.
Follow instructions from local officials. Know your evacuation routes; if asked to evacuate, do so immediately.
Expect disruptions. Be prepared for power and phone service outages, roads blocked by flood and/or debris, water and sewer outages. Talk to your medical provider about a power outage plan for medical devices powered by electricity as well as for refrigerated medicines.
Stay alert and informed. Download the FEMA App to receive real-time alerts from the National Weather Service and get additional preparedness information. Visit FloridaDisaster.org for information on emergency preparedness, shelters, road closures and evacuation routes.
Be prepared! Have seven days' worth of supplies including food, water, prescription medications, flashlights and batteries. Have a plan for pets and seven days' worth of pet food. Visit FloridaDisaster.org for information on emergency preparedness, shelters and road closures.
Last year, hundreds of Sikhs across America came together to host donation drives supporting UNITED SIKHS' ground relief efforts in the wake of Hurricanes Florence and Michael. The organization assisted thousands of residents of all faiths throughout the coastal regions of North Carolina and Florida by partnering with local Baptist churches, schools, food banks and other faith-based organizations, including SikhLEAD, The Khalsa School, YMCA, Second Harvest Food Bank and American Red Cross to provide essential resources and warm meals.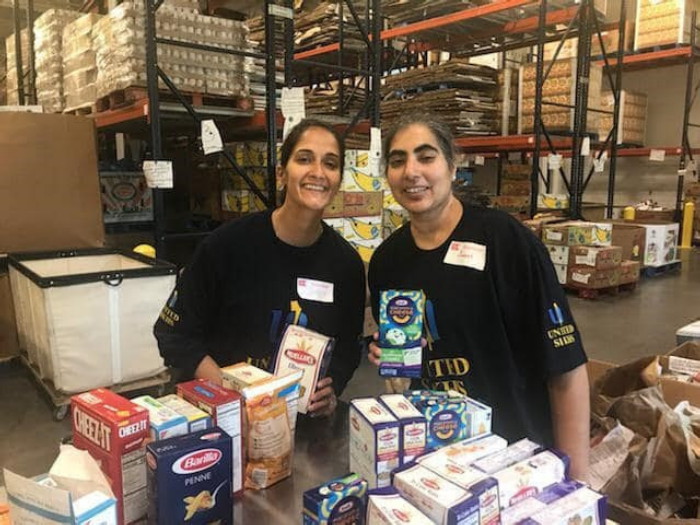 UNITED SIKHS Volunteers Preparing Humanitarian Aid Kits for Hurricane Florence Survivors 
These efforts joined UNITED SIKHS' relief work in response to Hurricanes Maria, Harvey and Irma in 2017, wherein volunteers provided 400,000 hot meals, 60,000 medical supplies, home-building supplies and more than 50,000 hours of volunteer work to rebuild 750 homes and community water pumps. An excerpt of our work featured on NBC News can be viewed here: Local UNITED SIKHS member returns from relief effort in Puerto Rico.
For the latest updates on the ground situation, please follow UNITED SIKHS on Facebook, Twitter and Instagram. All relief efforts are made possible due to the generous contributions of our donors and supporters. To donate, please visit: https://unitedsikhs.org/donate.
Media Contact:
UNITED SIKHS Media Dept.
Email: [email protected]