Qatar Airways completes 11 years serving SGRDJ Int'l Airport, Amritsar
By: Sameep Singh Gumtala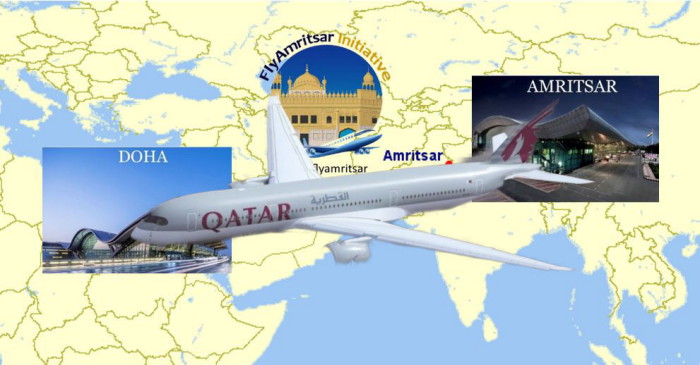 Qatar Airway completes 11 years of air connectivity with Amritsar,
flying more than a Million passengers
Qatar Airways is completing 11 years serving Sri Guru Ram Das Jee International Airport Amritsar in the month of October. On 13 Oct 2009, Sikhnet published the news about inaugural flight by Qatar airways from Doha to Amritsar. Since then, the airline has flown more than million passengers between Doha-Amritsar, connecting them to all over the World. Currently, due to the suspension of regular scheduled international flights by India, the airline is operating limited flights under the new air bubble agreements between the two countries.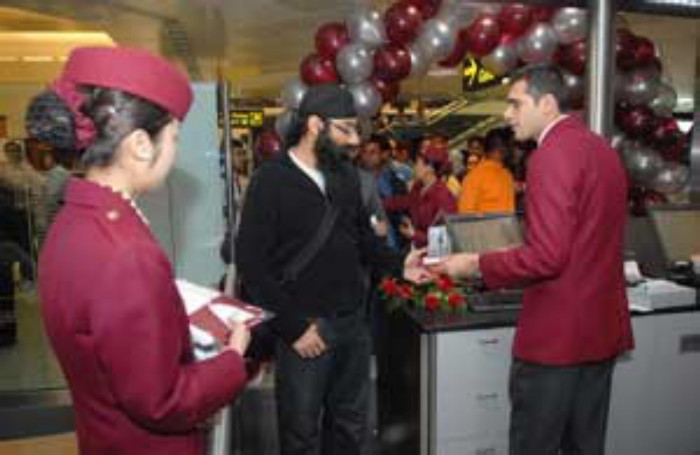 The operations began on 12 October 2009 when the first flight took off from its hub at Hamad International airport in Doha and landed for the first time at Sri Guru Ram Das Jee International Airport Amritsar. The arrival of first flight QR 298 from Doha to Amritsar received a great welcome just days out from the festive Diwali celebrations on 17 October 2009.
In 2009, at the inaugural flight, the airline in a press release said, "The inaugural flight to SGRDJI Airport on the outskirts of Amritsar was packed with passengers heading to the city to celebrate the annual festival. The colorful city of Amritsar is home to the famous Golden Temple, the holy place of worship for the Sikh religion - a site that draws more visitors annually than India's renowned Taj Mahal."
Savior for the Airport International connectivity
The start of this flight was a savior for the airport as many leading airlines including Singapore Air & Jet airways had suspended its operations from Amritsar in 2008. Due to the cancellation of more international flights in 2010 by Air India as it shifted all its flights via Delhi, Amritsar was highly underserved by International airlines. Qatar airways filled the void with its award-winning service.
Convenient Connectivity via Doha to many other International Destinations
The airline started the route with four-times-a-week and few months later in early 2010 increased it to a daily flight. Qatar currently flies to more than 160 destinations all over the World and travelers conveniently connects via Doha to many of its destinations all over the World. Passengers flying from North America (New York, Chicago, Philadelphia, Washington DC, Los Angeles, Montreal, etc.), Europe (UK, Italy, Germany, Spain etc.), Africa and Middle East to Doha have excellent onward late evening connections to Amritsar. On return journey, passengers arriving from Amritsar early in the morning conveniently connects to hundreds of destinations.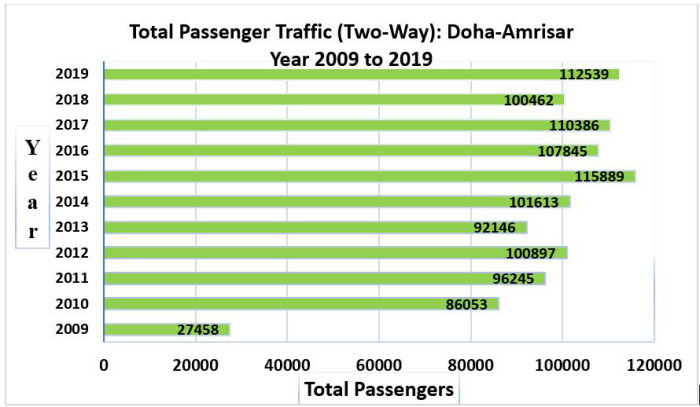 More than a Million Passengers
In the last 11 years, Qatar flew more than a million passengers between Amritsar-Doha with almost 85% of its traffic as transit passengers via Doha to/from UK, Europe and North America. The success of Qatar airways proves huge potential of Amritsar Airport considering the large Punjabi diaspora residing all over the World.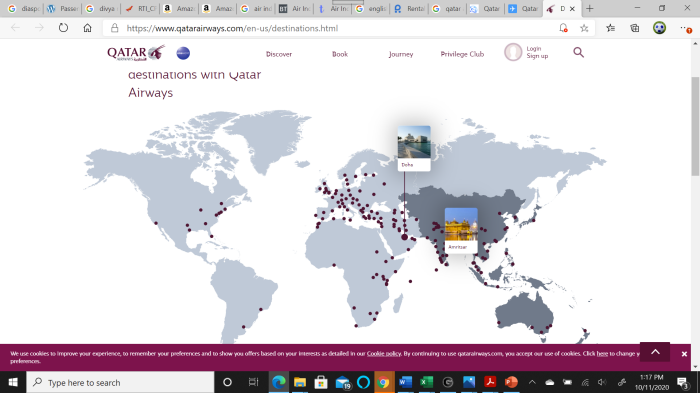 Air Service Agreements restricts total weekly passenger
Under the traffic rights between India & Qatar, the airline is restricted to fly seven flights per week with a limit of about 1300 one-way passengers per week. The airline flies non-stop from Qatar's capital city using a two-class Airbus A320 or A321, with 12 seats in Business Class and 170 seats in Economy Class. Many other foreign carriers from the gulf countries including UAE, Oman, Kuwait are also willing to operate but not able to do so as Amritsar is not included in the list of Indian airports for them in the air service agreements.
If a choice is given to the travelers, it is convenient for passengers to fly direct or one-stop to international destinations due to many factors including the convenience of getting immigration, customs, luggage drop-off, pick-up all being done at Amritsar. Also, these are geographical direct routes to the west and these airlines provide passengers shorter connection timings for onward flights.
Related Sikhnet Article ~ (13 Oct, 2009):
https://www.sikhnet.com/news/qatar-airways-launches-flights-amritsar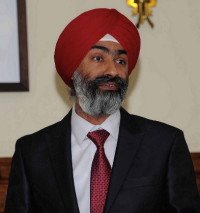 Sameep Singh Gumtala is Global Convener of the FlyAmritsar Initiative, a public campaign for better flight connectivity with the holy city of Amritsar. He is a US resident, regularly writes about Punjab, its diaspora and connectivity of Amritsar, Punjab with the World