"Inflict fear on no one and let no fear afflict you" - Guru Tegh Bahadur Ji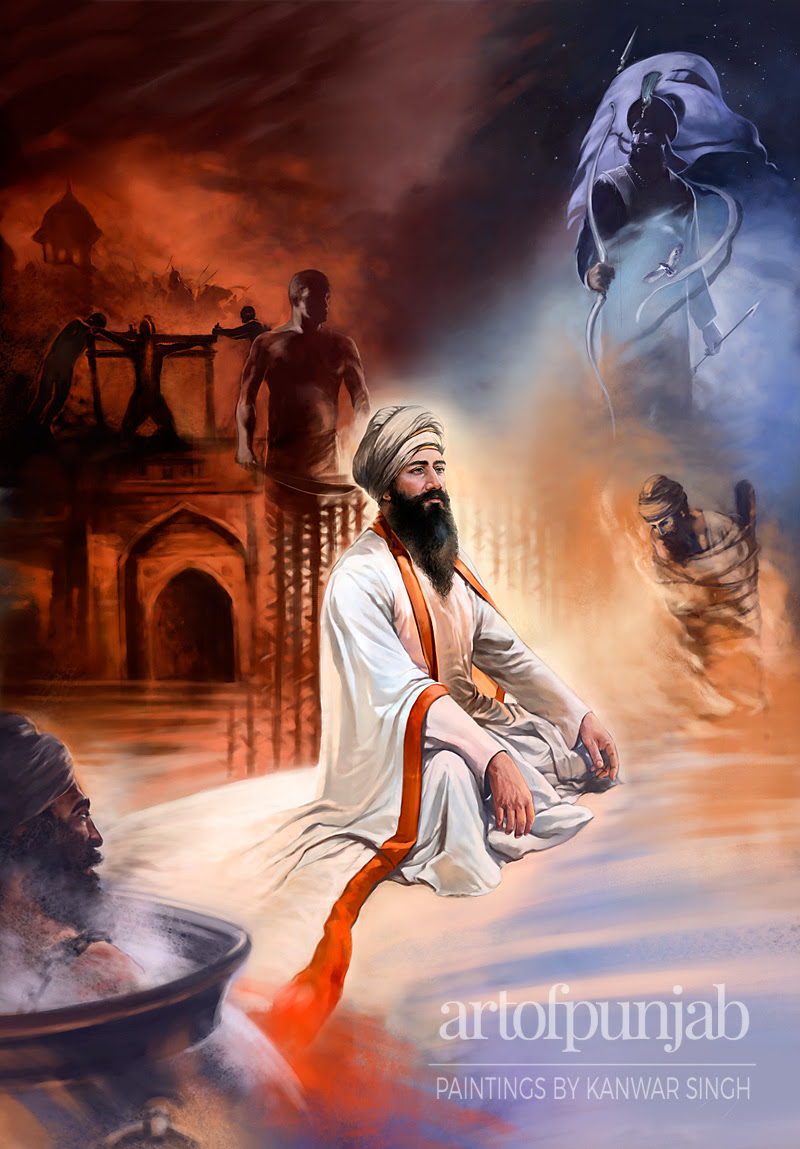 Guru Tegh Bahadur's Time is a new painting by artist Kanwar Singh which commemorates the legacy of Guru Tegh Bahadur ji and speaks to the importance of his martyrdom in the evolution of the Sikh faith. The painting conveys the darkness of the era in which the Guru lived, being a time of great religious persecution under the Mughal regime.
Guru Tegh Bahadur imparted great courage to his followers by challenging the darkness around him and willingly sacrificing his life to assert the Sikh principle that all people should be free to practice their faith without fear of oppression. His martyrdom became a symbol of dignified resistance in the face of religious and state tyranny, forever earning him the title, 'Hind Di Chaadar' the Shield of India. The painting reveals that Guru Tegh Bahadur's heroic sacrifice was the gateway through which the Khalsa Panth was delivered by his son Guru Gobind Singh ji, to fight tyranny from that moment on.