​​Milk spilling! Toast burning! Screaming in the other room! What happened? Is this a scene out of a movie… nope! Just an average morning with 3 kids starting the day.​​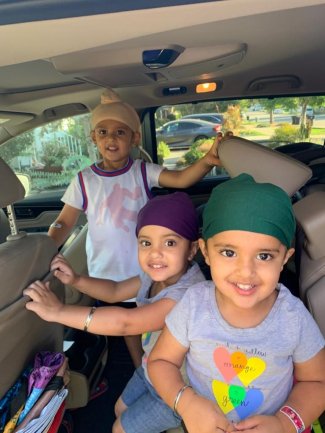 ​​As I navigate through the chaos, the anxiety always hangs over me. The anxiety of instilling in our kids the Sikh values and practices that I want them to grow up with. I want to fill their hearts with the love for the Guru through Gurbani and Kirtan. I want to instill the daily practices of a Sikh lifestyle by doing paath with them every day so they understand the importance of reciting baani and hopefully wanting to learn more. But as we know, mornings are tough. Everyone has a different situation and no one kid is the same. Maybe you know paath by heart, maybe you don't, and maybe you don't have the time or the resources but you have a desire to teach your kids like I do.
My good intentions of doing paath with my kids became a struggle. Trying to juggle the morning, it became difficult to be consistent and thoughtful in doing paath. I would try to have them sit down and recite after me, but my outgoing, full of energy kids, could never sit in place for me to teach them. I was putting pressure on myself and the kids about doing paath. Getting frustrated when they were not meeting the "standard" expectation.
"The new singing Japji Sahib tracks changed everything. The kids love to sing and having them sing Japji Sahib instead of reciting it… changed everything"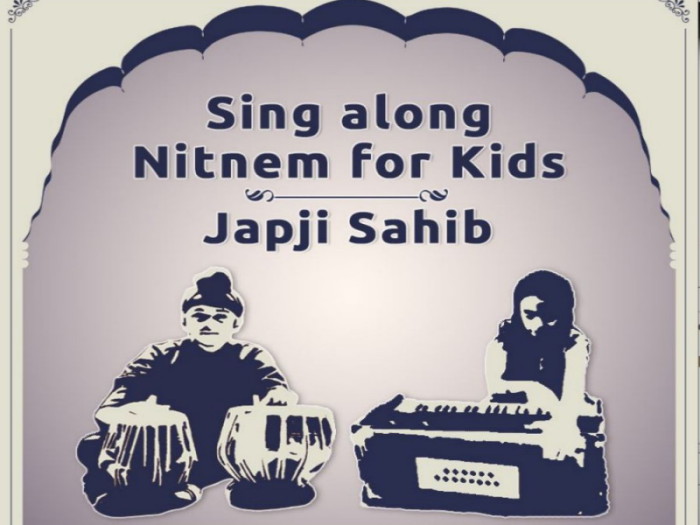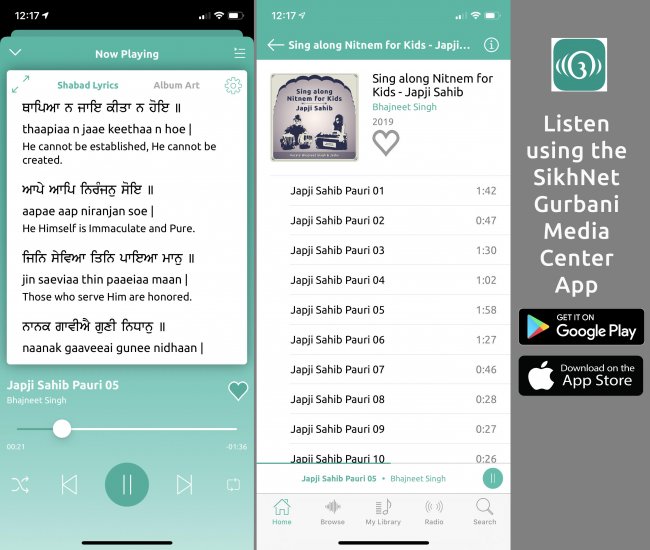 ​Download the SikhNet Gurbani Media Center App 
They remembered more of the paath by singing it. I would do one pauri for a couple of days before moving on to the next. We would do the same pauri over and over again. We then started doing all the ones we learned before learning a new one. Since, we do this every day and it has become part of our routine, the repetition and the singing just works. We started by just playing it in the car on the way to school, and now start at home and finish in the car.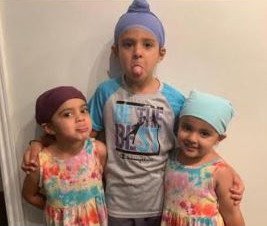 What I love is that you can make it your own and do it as it fits your family's lifestyle. Maybe you have different age kids, or don't have enough time in the morning and need to do it on the go. It's never going to be perfect and not the ideal sitting down to do paath, or dedicating specific time in the morning to do paath, and that's okay. The important thing is that you are giving your kids the foundation and practice.​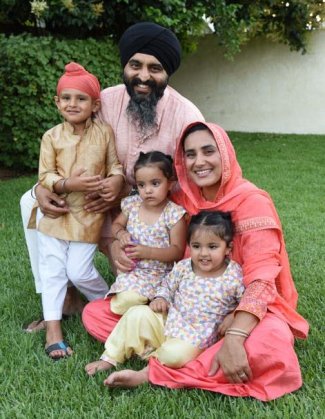 ​I would encourage all parents who struggled with this as I did, to give these tracks a listen and implement into your morning routines. As I think about Guru Nanak Dev Ji's 550th Gurpurab, what better gift can we give, than to teach our children Japji Sahib. 
​
​Related Albums by Bhajneet Singh: