This new book covers the inspirational lives and stories of 50 prominent Sikh men and women in the United States of America. As part of each profile about the achievements and work of the individuals, each person shares some words of guidance for the youth. 
"There cannot be a better time than the 550th birth year of our revered Guru Nanak Dev ji to recognize the eminent Sikhs who have achjeved Significant milestones in their lives and careers. The first book authored by me "Prominent Sikhs of India " was an attempt to highlight the great lives of 50 distinguished Sikhs of India. During the research phase of the coffee table book "Prominent Sikhs of USA', I realized that our fraternity around the globe is achieving, success by sheer dedication, hard work and sincerity. Also they are the brand ambassadors of' Sikhism on foreign land and are spreadiing the message and philosophy of Guru Nanak,  "Share and Care" vvithout any discrimination of caste, color, creed and religion. I also found that these people are implementing Guru Nanak's doctrine on foreign land by helping downtrodden, and marginalized people of United States of America. It ls a great honour and pride to witness the exemplary work being done by our-Sikh brothers and sisters in the alien lands. This book covers the inspirational lives of 50 prominent Sikh men and women in USA .The book carries the motivational success stories and messages for youth from these icons, inspiring our youth towards prosperous life. I consider it as a great service to my religion to introduce the brilliant work done by these great people and the book is a step towards enlightening the world about who Sikhs are and their proactive contribution to humanity. I am grateful to all the members of Young Progressive Sikh Forum who agreed to publish my publication under their Forum's name. Above all I am fortunate that Sri Guru Nanak Dev Ji took this sewa from me and blessed me at every step of this endeavour."  - Dr. Prabhleen Singh​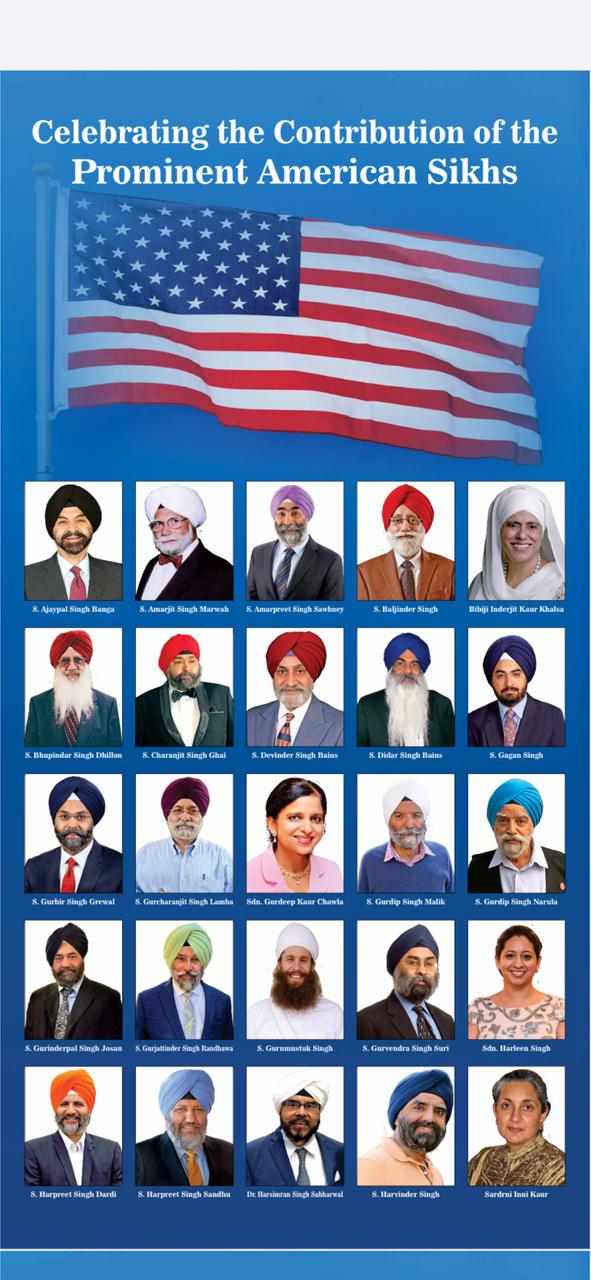 ​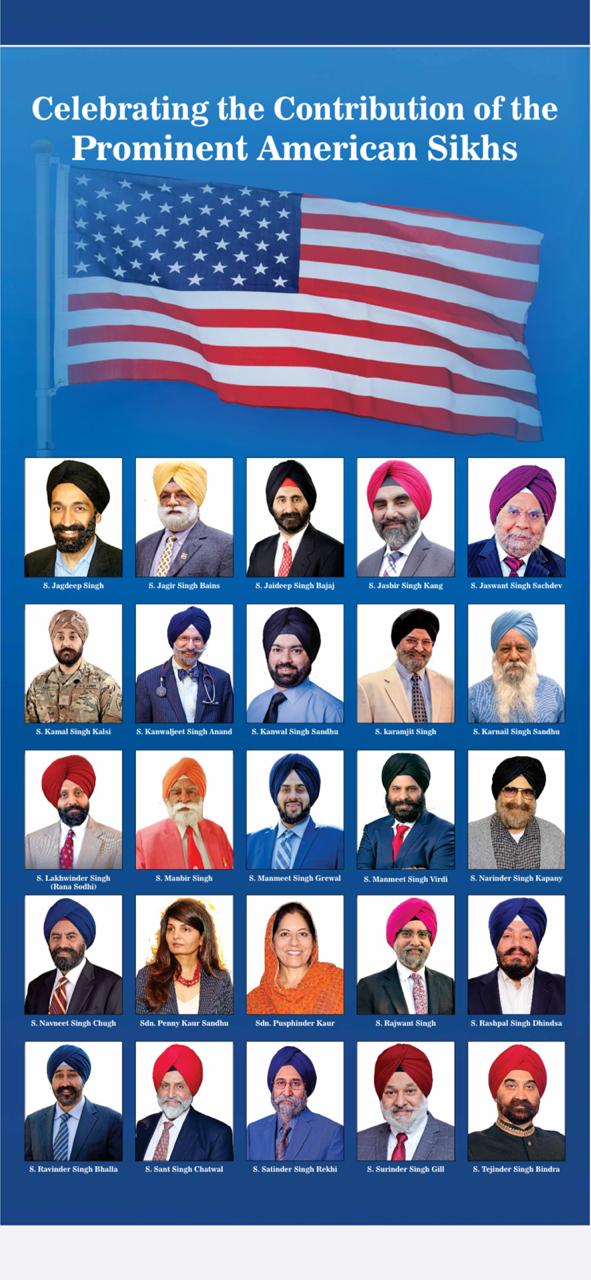 With the grace and blessings of God I am coming up with my second coffee table book "Prominent Sikhs of USA" published by Young Progressive Sikh Forum....
SikhNet's very own, CEO and Founder, Gurumustuk Singh Khalsa along with 49 other Sikh American's were regognized in the new book celebrating the contribution of Sikhs in America.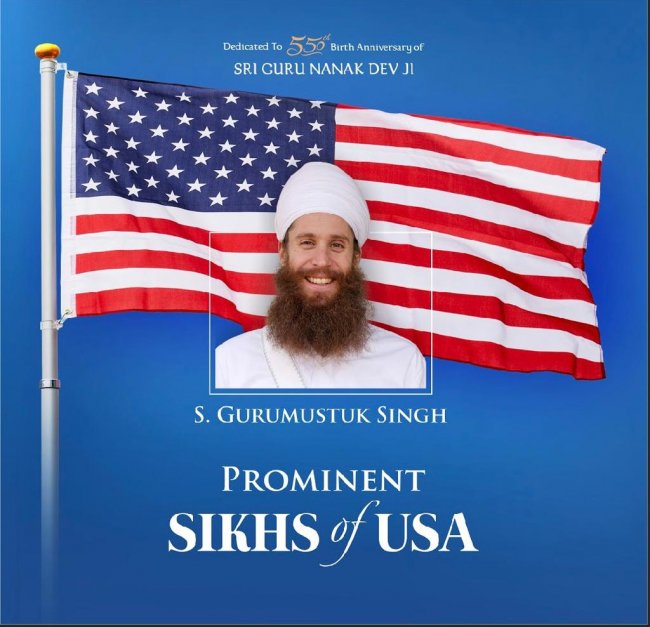 The 50 individuals recognized in this book were:
S. Amarpreet Singh Sawhney 
Dr. Baljinder Singh
S. Devinder Singh Bains 
S. Gagan Singh 
S. Gurdeep Singh Narula 
S. Gurinderpal Singh Josan
S. Gurvendra Singh Suri 
Sdn. Harleen Singh 
S. Harsimran Singh Sabharwal 
S. Gurumustuk Singh Khalsa
S. Harvinder Singh 
Sdn. Inni Kaur 
S. Jagir Singh Bains
S. Jaswant Singh Sachdev 
S. Kanwal Singh Sandhu 
S. Karamjit Singh 
S. Lakhwinder Singh Rana Sodhi
S. Manmeet Singh Virdi 
S. Navneet Singh Chugh  
Sdn. Penny Kaur Sandhu 
Dr. Rajwant Singh
S. Surinder Singh Gill 
Dr. Pushpinder Kaur 
Dr. Amarjit Singh Marwah
Bibi Inderjit Kaur Khalsa
S. Bhupender Singh Dhillon
S. Charanjit Singh Ghai
S. Didar Singh Bains 
S. Gurcharanjit Singh Lamba
Sdn. Gurdeep Kaur Chawla
Sdn. Harleen Singh
S. Harpreet Singh Dardi
S. Jasbir Singh Kang
S. Kanwaljit Singh Anand
S. Karnail Singh Mike Sandhu
Dr. Manbir Singh
S. Gurjatinder Singh Randhawa
S. Sant Singh Chatwal
S. Gurbir Singh Grewal
S. Narinder Singh Kapany
S. Ravi Bhalla
S. Ajaypal Singh Banga
S. Rashpal Singh Dhindsa
S. Kamaljit Singh Kalsi
S. Tejinder Singh Bindra
S. Gurdeep Singh Malik