About 80,000 protesters turned up for the Denver Womxn's March, according to an early crowd estimate from organizers.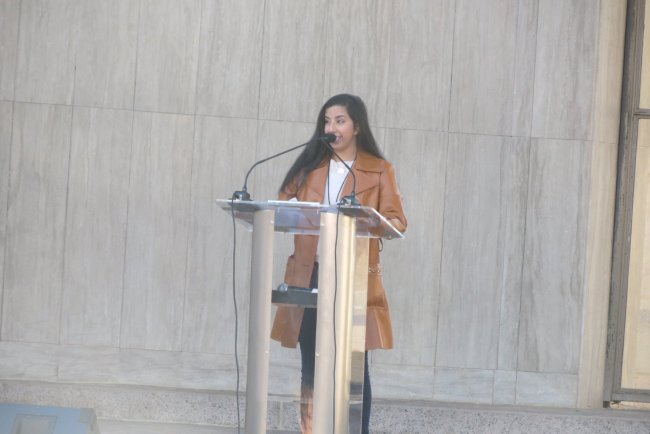 The marchers set off on their one-mile route around Downtown Denver that was sandwiched between two rallies, which brought a variety of dancers, singers and speakers in front of the crowd. One of those speakers was Naureen Singh, a 24 year old activist from Aurora, who was selected out of many applications to give a speech. She currently works as a Community Organizer with the Asian Pacific Development Center, and the Policy Director of Colorado Sikhs.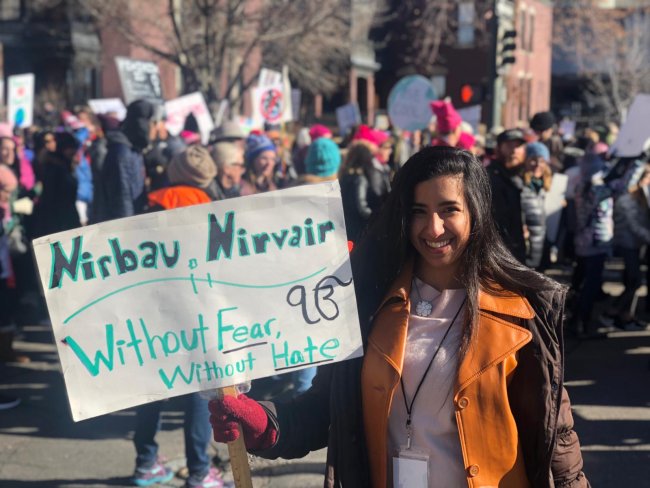 Naureen was the first Sikh-American to be selected to speak at the Denver Womxn's March, which has been happening for 3 years. In front of a crowd of thousands, Naureen first shared a shabad written by Guru Nanak Dev Ji about the role of women.
"So kio mandaa aakhee-ai jit jameh rajan. Bhandahu hee bhand oopjai, bhandhai baajh na ko-ay" -  Guru Nanak, Raag Aasaa Mehal 1, Ang 473
Naureen Singh is the daughter of Colonel G.B Singh, one of the first Sikhs to enter the U.S Army with a turban. She shared how her experience as a Sikh and as the daughter of immigrants has shaped her worldview on gender equality and courage.
In her speech, Naureen talked about how communities can become better allies and support each other in times of crisis. At the end, she rallied the crowd by asking them to hold hands with one another and make a commitment to not just say they want to fight injustice in the world, but to be an active participant and do something about it before the 2020 march.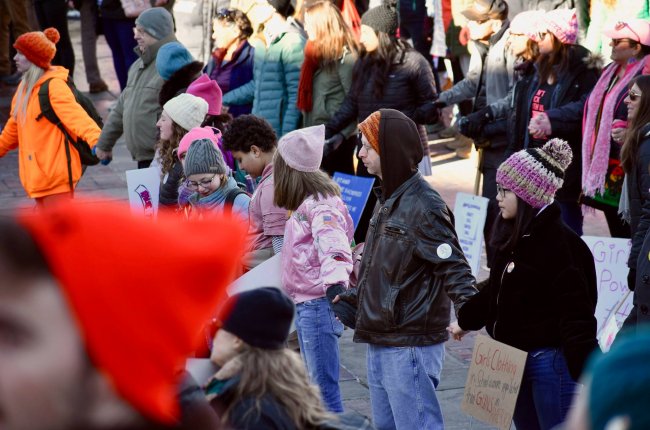 Naureen lastly explained the concept of "sarbat da bhala" in the Sikh faith, or blessings for all.  
"I am truly honored to have shared the stage with so many incredible womxn, all fighting for fundamental rights and equality. I am blessed to have had Sikhi guide my way in life, giving me equal social and spiritual power to make a difference in the world. I am glad I got to share some of that insight with the largest crowd in Colorado and hopefully, spread inclusivity and love.  This was truly an experience I will always hold very near and dear to my heart."- Naureen Singh
To follow Naureen Singh's journey, follow her on twitter at @naureenksingh, or on Facebook at @naureen.singh
------------------------------------------------------------
Related article: 
Female Future of the Panth