The author is easily one who I admire as one of the top scholars around who accurately and diligently research, write and teach on, among other topics, the goings-on in Punjab doing the last half-a-century. I find her to be an independent, objective and meticulous author. Significantly, her writing makes easy and gripping reading as she leads us through the most complex of emotions and situations, making them comprehensible for the average reader like me.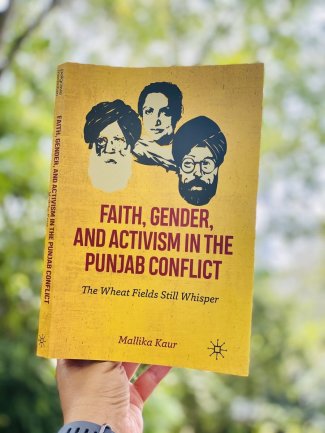 In 'Wheat Fields', she grapples with 'Faith, Gender, and Activism in The Punjab Conflict', as spelled out in the subtitle of her book. She unfolds the saga of the Sikhs spanning two specific decades between 1975-95 which constitute the before, during and aftermath of 1984 and the brutal, genocidal policies of the mother and son duo of Indira and Rajiv Gandhi.
Instead of taking us through an academic discourse, Mallika Kaur introduces us to three seminal figures – Justice Ajit Singh Bains, videographer Baljit Kaur, and author Inderjit Singh Jaijee – and lays out the stories of the time in their own poignant words and through their incisive eyes.
Mallika Kaur's telling is almost like a film script. Pre- and post-1984 Punjab is painted on a canvas before our very eyes. Reading 'Wheat Fields', it feels like we are right there alongside our protagonists. Anyone who wants to dig deeper into '1984' will benefit immensely from this book, and will walk away hungering for more. 
I recommend 'Wheat Fields' unequivocally, and hope that a copy ends up in each household.
Professor of Law Richard Buxbaum, in his foreword to the book, summarizes it thus:
" ... the voices of the murdered, the tortured, the imprisoned, the dispossessed, the resisting, the expelled, and the returned still speak in this compelling volume. For the Sikh population of northern India's Punjab region, the century's arc from the late colonial to the current regime was and to a certain extent remains a journey across a battleground from which no village, no family - no man, woman, or child - could escape or leave unscathed.

Mallika Kaur harvests these voices with respect and empathy, with love and care, and also with a historically reflective eye that clearly sees the complex realities and wave patterns of that turbulent century." 
* * * * *
You can purchase this book from Amazon
Canada: 
Chapters/Indigo
; and soon to be available also at Gurfateh Seva Center, Toronto; 
* * * * *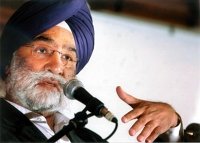 T. Sher Singh is the author of "The Lion & The Princess", "India's 1984" and "Musings: A Sikh Worldview".
He is based in Canada.
~~~~~~~~~~~~~~~~~~~~~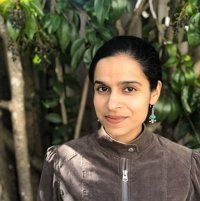 Mallika Kaur is a writer, lawyer and organizer who focuses on gender and minority issues in the United States and South Asia and teaches at UC Berkeley School of Law. She is also the co-founder and Executive Director of the Sikh Family Center, the only Sikh American organization focused on gender justice.  @mallikakaur