Recently SikhNet interviewed young entrepeneur Hari Simran Singh. He is a Mexican native who's parents became Sikh, a religion he was born into. He attended Miri Piri Academy in Amritsar India which was founded by Harbhajan Singh Khalsa Yogi ji. After his graduation he found his passion and founded his own company, Inatek. We found his work very inspiring, especially that his company has received international recognition all the way to the U.N.! Keep in mind as you watch and read below that the theme for this years SikhNet Film Festival is Mata Dharat: Mother Earth. 
If you have not seen the video below, it is a suggested view before going into our interview: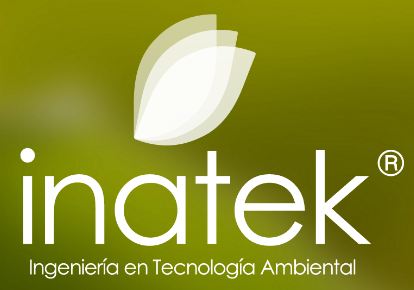 SikhNet: Before you got into this business, what did you see yourself doing?
Hari Simran Palacios: Something that change the world
SN: What was it about this business that attracted you?
HSP: That I found what we are doing with our mother earth, so i saw a business and a help to the world.
SN: How did your business progress through the years?
HSP: First it was an idea, in 2008 when I started the PET business but then i started to make it happen with some PHD´s and some financial aid of the Mexican government, I got my patent, i made a business project and my first Inatek factory.
SN: When you got a call from the UN what did you think?
HSP: Omg, in the name of the 10 gurus, this is going to be freakin big, so i notice that it wasn't my business, it was gurus project, so I realize that it will help so many people, that will bring good for this world.
SN: Please share your experience of being at the UN...
HSP: When they extended the invitation to the UN in a formal letter, I was surprised, because from Mexico where only 3 invitations, the Mexican president, the city bank from Mexico named BANAMEX CEO, and ME but I didn't had the economic force to go to this trip so we couldn't go, but we still have the invitation whenever we can go, we can go and share this in front of 194 national presidents of the world
SN: Do you have any future plans of change or expansion?
HSP: Yes world wide, because the waste problem is in all around the world.
SN: Do you feel your Sikh religion has influenced your perspective or life choices?
HSP: The definition of a religion is not what someone can become in life, is the principles that a way of life, and the precepts that the Sikh way of life gives to someone, respect the life beings, respect the nature, help others, never bend your values like the gurus, and the meditation helps you to have a vision of a better environment to everyone.
SN: What would you say to the youth filmmakers for this year's festival on Mata Dharat: Mother earth?
HSP: The Sikh is not only a religion, its a family its the principles, the way for a better life.