Can you briefly describe the work of Langar Guru Ram Das Ashram, for those who haven't heard of it before?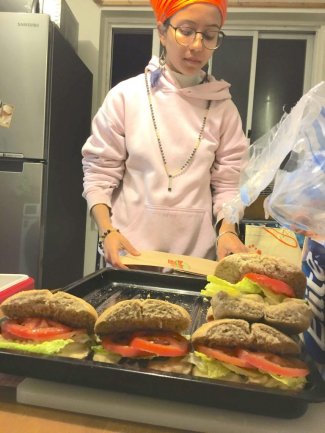 Almost two years ago I found myself managing one of the four Langar groups in Viña del Mar, Chile, called 'Guru Ram Das Ashram Langar.' We get together every Wednesday and cook vegetarian burgers with love, and then we give them to homeless people, or people who work on the streets.
It's been two years of great blessings and learning. This year, Subagh Tera Kaur – a beautiful Sevadar and excellent cook – will take over the administrative aspects. I'm sure that with her sweetness of disposition, she will bring important changes to Langar Guru Ram Das Ashram.
Can you offer advice and inspiration to those who might like to start a similar project, but feel overwhelmed?
First, relax. Let go and leave it in the hands of the Guru. It doesn't take much to get started. At one point I was overwhelmed by believing that something very big and elaborate should be done, but the truth is that you only need three things to serve langar: food, a heart that longs for the love of Guru Ram Das, and a voice that yearns to vibrate mantras.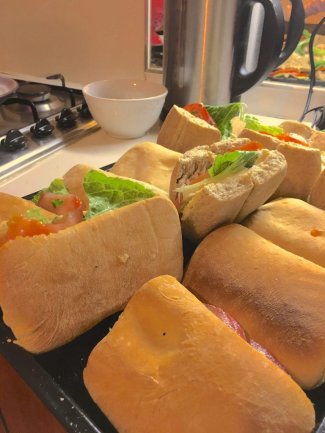 It doesn't have to be that well organized. You can make langar whenever you want and prepare what you already have, or buy some fruits and go give them away. In the end, the purpose is to share and give love through physically nurturing others.
What could be more beautiful? What can be more beautiful than someone with a big smile and with Guru Ram Das in his eyes giving their nutrition and love? That's the real nutrition and the Sikh Gurus knew it.
Can you share five tips with our global audience on how to start a similar project in their community?
Breathe
Let Go, Let God
Allow yourself to be an instrument of Guru Ram Das
Enjoy Guru Ram Das in your heart
Sing!
Do you encounter any challenges in running this program? How do you overcome them?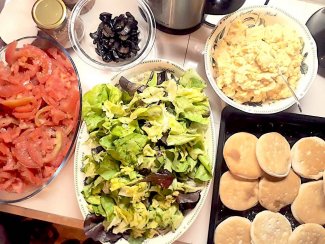 Yes – financial and finding volunteers (sevadars).
To overcome them, the first thing is to take a deep breath and remember that this service comes from the Guru and we are only his servants. This is how we have learned a lot to be flexible and to adapt to the resources we have.
For example, there was this one time when we didn't have enough funds to prepare our weekly langar. So, by using our creativity, we realized that we had enough money to do something less elaborate. Finally, that day we gave an exquisite banana bread and lemonade. People were so happy to receive something sweet and refreshing to cope with the heat of that day!
Do you draw inspiration from Sikh Dharma when doing Seva?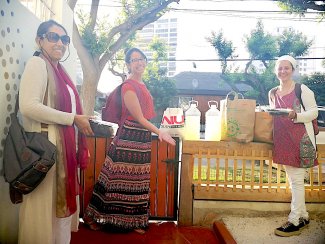 We are inspired by a very special woman in Sikh history, and we also feel she represents us a lot since the majority of us are women. I'm talking about Mata Khivi Ji or Bibi Khivi, wife of Guru Angad Dev Ji, second Guru of the Sikh religion. She was the one who established and who was the seed for the creation of free kitchens within Sikh Dharma.
Can you share a high moment or inspiring story that you experienced doing this Seva?
I think one of the most beautiful things that happens every Wednesday is the miracle on the faces of the people who receive the food. It is like God enlightening their faces with hope and happiness. They smile in bewilderment . . . Because they can't believe they deserve to be remembered and loved. In that moment, they say with deep honesty "God bless you."
The first time I heard it I couldn't help but get tears in my eyes, and that's what langar creates: it makes people remember God. They remember that God exists and lives in their hearts and that this presence is looking after them all the time.
Charansev Kaur
Charansev Kaur Khalsa is a kirtan ragi, a KRI-certified Kundalini yoga teacher and a marketing and engineering student.  She is also board president of Breathe Global, a non-profit dedicated to spreading the teachings of Kundalini Yoga as taught by Yogi Bhajan.
Today, she lives with her husband in Viña del Mar, Chile, supporting and managing Guru Ram Das Ashram Gurdwara programs and Langar.
Visit their Facebook page to learn more about the work of Guru Ram Das Ashram in Viña del Mar, Chile