My name is Karanveer Singh Pannu. I am currently in my last year at Rutgers University in Camden, NJ studying Political Science.
Shortly before the new year started, I was notified by the Mayor of Voorhees Township that he was appointing me to the Zoning Board. I immediately became overwhelmed with joy because I was in the process of figuring out where to intern next. Since starting college, I interned for US Senator Cory Booker, NJ State Assemblyman Lou Greenwald, US Congressman Donald Norcross, and NJ Attorney General Gurbir Grewal.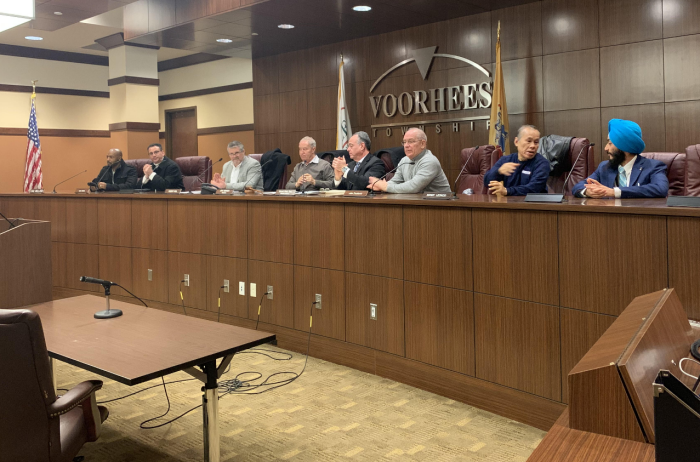 My goal has always been to find a way to give back to my community through public service. I'm beyond grateful that I've been given this opportunity to learn how government functions at the local level.
One of the key functions of a township zoning board is to decide on applications by landowners to permit buildings or land uses which vary from the zoning regulations.
On Thursday January 9, 2020 Mayor Michael Mignogna conducted my swearing in ceremony (see header pic.) making me the first Sikh to sit on one of the Voorhees Township boards. I was lucky to have my mom present holding the Gutka Sahib which I used for the swearing in and thankful to have my friends, Ramneet Singh and Manjot Kaur Kular present to see me being sworn in.
In the future I see myself running for office and this is just a small step towards making my dream a reality.
 
Karanveer Pannu
[email protected]
Editor's note: Karanveer Singh first got our attention when as a teenage he wrote a book called 'Bullying of Sikh American Children: Through the Eyes of a Sikh American High School Student'. He has gone on to work with New Jersey state police to raise Sikh awareness.