Famous pop super star Jennifer Lopez prominently featured a poem, writting by Jasmin Kaur, to introduce her new song about women's empowerment called 'Limitless'. The song features lyrics like, "I am a woman who roars. Nobody opened my doors. I am a woman saying I want more. So give me what I'm asking for." The poem in question has been getting a lot of attention online this last week which is what no doubt inspired the music diva to feature it in her performance. After the performance Jasmin Kaur posted the following on her instagram and simply said, "my heart" with a crying emoji. The image shows Jennifer Lopez with her poem projected behind.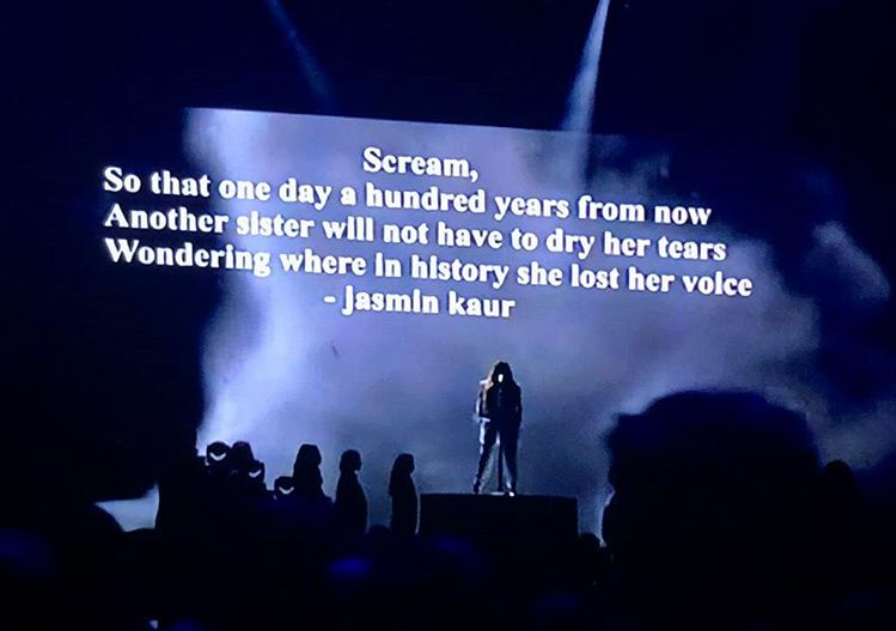 The poem, which is about women's voices, had gotten extra attention due to the following. After the partisan political nomination process of an American supreme court justice another instagram user crossed out the poem's first word "scream" and edited in the word "vote". The intention was to encourage women to vote in the American mid-term elections where some hope to push back against what they see as toxic masculine culture in governing offices that apparently don't take women seriously.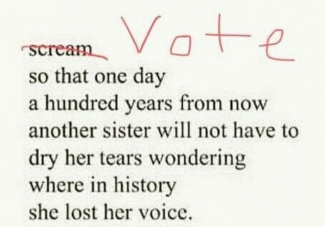 The author of the poem didn't appreciate the edit and shot back with the fiery response, "I didn't stutter. I said scream. Not vote." She followed that up with more explainations one of which was this: 
"I write to exist. To be seen. To hold a mirror up to myself + women who look like me. In a world that very selfishly consumes the work of women of colour and marginalized folks. If you share my poetry (or your version of my poetry) without actually understanding who I am and why I am, you're engaging in my work passively. If you, as a white person, feel that I matter so little within the context of what I create that you can remove me from the work all together, you're colonizing my poetry."
This is perhaps an angle on privilege that many of the women who shared the edited poem hadn't thought of and they felt apologetic for. When asking if there was somewhere they could donate to Jasmin Kaur directed them to the Sikh organization Ensaaf. 
It was surely a welcome surprise when this online discussion made it to such a prominent entertianment outlet the AMA's. Jennifer Lopez can now be counted as a celebrity who is aware of complimentory towards Sikh artists.