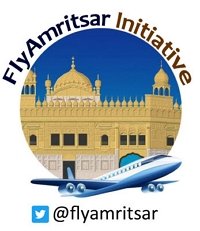 With the resumption of international flights by India and scrapping of air bubble agreements from March 27, Qatar Airways has resumed its service from Sri Guru Ram Dass Jee International Airport Amritsar from April 1 onwards. The airline was operating 3-weekly flights under air bubble agreements, but all of a sudden, the flights were suspended since Dec 18 of last year.
The large network of the airline around the World across the six continents including Europe, North America (USA, Canada), Australia, South Africa would once again enable the Punjabi diaspora residing in these countries to travel conveniently to & from Amritsar. Before suspension, Qatar airways has been serving Amritsar for more than 12 years, providing shorter connection timings in Doha to connect with the World as compared to flights via Delhi.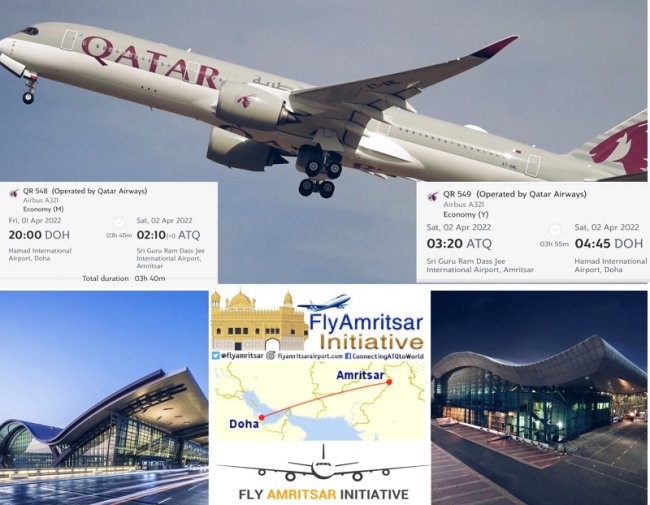 Passengers prefer to fly direct from Amritsar to international destinations via Doha instead of Delhi, due to many factors including the convenience of getting immigration, luggage drop-off/pick-up, customs etc. all being done at Amritsar. The gradual addition and resumption of several international flights as the World reopens for international travel and tourism, will give a much-required boost to the economy and tourism industry of Amritsar and Punjab.
Qatar connects Amritsar via Doha with just a short layover of 2-4 hours to 14 destinations in USA & Canada including New York, San Francisco, Seattle, Chicago, Toronto and Montreal in North America. It further connects passengers to other destinations in North America on its codeshare partner flights with American, Air Canada and Alaska airlines. In Europe, some of its major destinations include Paris, Frankfurt, Rome, London and Melbourne, Sydney, Perth, Adelaide, Brisbane in Australia.
Bilateral Air Service Agreements hinders expansion of International Connectivity
The bilateral agreements between India and Qatar limits the airline to operate a maximum of only 7 flights/1239 seats per week to and from Amritsar. The airline has higher limits for other airports in India including Delhi where they currently operate 14 flights per week to/from Delhi with bigger aircrafts of more than 300 seats. Due to this, it is very hard for the diaspora to find availability on these flights. Why can't Delhi flights be reduced as they already have thousands of other flights per week, which will help in decongesting the Delhi Airport.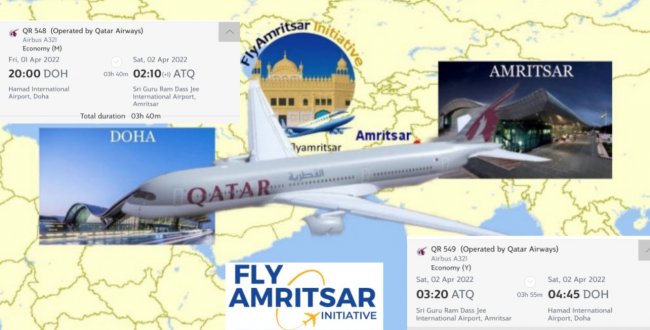 The Ministry of Civil Aviation, Government of India is not giving Amritsar as a point of call to many foreign airlines to enable them to start flights to Amritsar. Even FlyAmritsar Initiative, Amritsar Vikas Manch has urged the Ministry many times that if Indian airline carriers are not willing to operate direct flights from Amritsar to more international destinations, instead of limiting flights for foreign airlines, the government should allow them to operate directly to Amritsar. 
This will provide direct international air connectivity to Punjabis from Amritsar, instead of facing the inconvenience of traveling from Delhi. This will help decongest Delhi airport. Moreover, it will generate more revenue for the airport running under the Airport Authority of India.