An excerpt from the video:
"Welcome to Bliss glad you found it. We've had amazing last couple of weeks this began sending ripples across the globe. Glad you were touched by some of these and hope we spread these waves of change all across.
I'm just reminded next year how many of you would not want to be at the same place as you are today.

How many of you would not want yesterday to be on the repeat mode.

Do you remember what happened to last year's new year resolutions and the plan to go to office in time and the gym player.

Oh I one change change in my life. Change how I look, change the way I feel, changing my relationships.
We all want a different next year but guess what are the chances. Most of us don't want to be there but will be exactly where we are today. Even next year the repeat mode will continue your after year just because of the six letter most challenging word, Change. Change that you're so not ready for.
We are struggling and juggling in our roller coaster lives and in order to survive we continue following these routines, stick to old habits, follow patterns. Just continue with the same, with traditional way of being.

Just as electricity will pass through the part of least resistance our patterns in life also take us down the same road and as we continue following these patterns we continue going down the same bored and feel stuck.

If you do what you always did, you get what you always got. if you continue going down the same road that gets you stuck you'll keep getting stuck and keep complaining unless you take the road not taken...."
Healing Pillars - Efforts | Avneet Kaur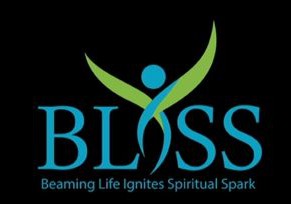 Published on Aug 21, 2016
Bliss is the journey of mind, body & soul en route to discover the ultimate happiness.
Bliss envisions to Heal the World - One soul at a time.
BLISS stands on Three Pillars of Healing - Effort | Service | Prayer.
Related Article: