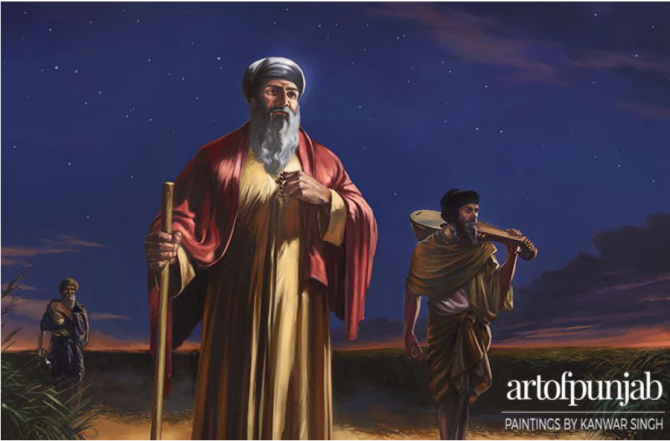 Guru Nanak Free Kitchen Edmonton Fundraiser
Featuring Paintings by Kanwar Singh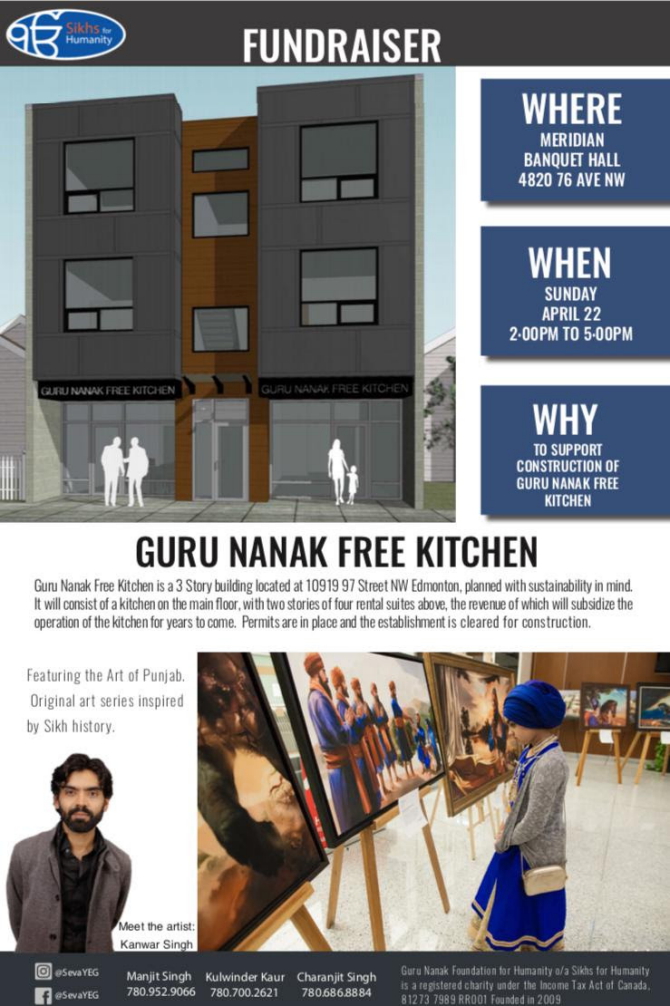 I am pleased to announce that on April 22nd 2018, I will be in attendance at the Guru Nanak Free Kitchen Fundraiser in Edmonton, Alberta showcasing a large exhibition of my Sikh historical paintings. The Guru Nanak Free Kitchen initiative is based on the Sikh concept of langar, which is doing service (seva) by giving out food freely. In the summer of 2014, Edmonton's Sikh community came together to put this central principle of the Sikh faith into action where it was most needed, in the inner city streets. Every Saturday morning, Sikh volunteers from across the community prepare meals in the kitchens of local Gurdwaras (Sikh temples). The meals are then transported downtown and served to over 300 underprivileged members of the inner city community, totaling 1,200 meals per month. Now we hope to give this initiative a permanent home.
The Guru Nanak Free Kitchen will be constructed in downtown Edmonton, located at 10919 97 St. It has been wisely planned with long term financial sustainability as a priority since the large kitchen facility will be constructed on the main floor with 4 rental suits above it. The revenue from the rental space will subsidize the cost of running the kitchen for the foreseeable future. While the event is free, all of my artwork will be available for sale and proceeds will be donated to the Sikhs for Humanity charity in support of this valuable initiative. My hope is that through the art which I create daily, I can provide yet another means to spread the message of Sikhism and aid those who dedicate themselves to the service of all humanity
- Kanwar Singh, Artist

Click here to register for this Free event.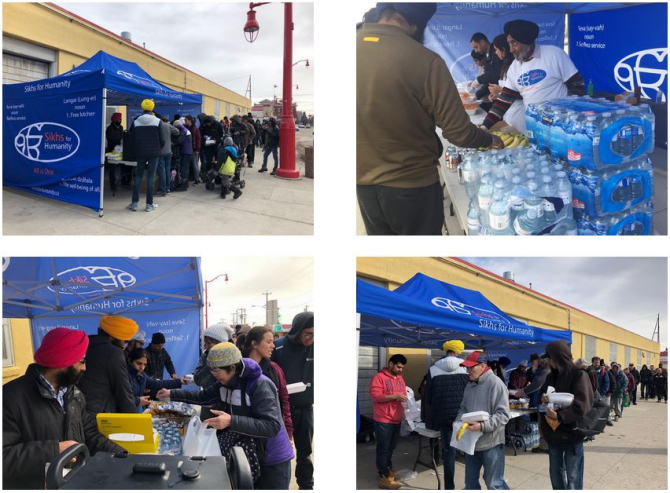 Website: https://artofpunjab.com/
Email: [email protected]
Instagram: https://www.instagram.com/artofpunjab/
Facebook: https://www.facebook.com/artofpunjab