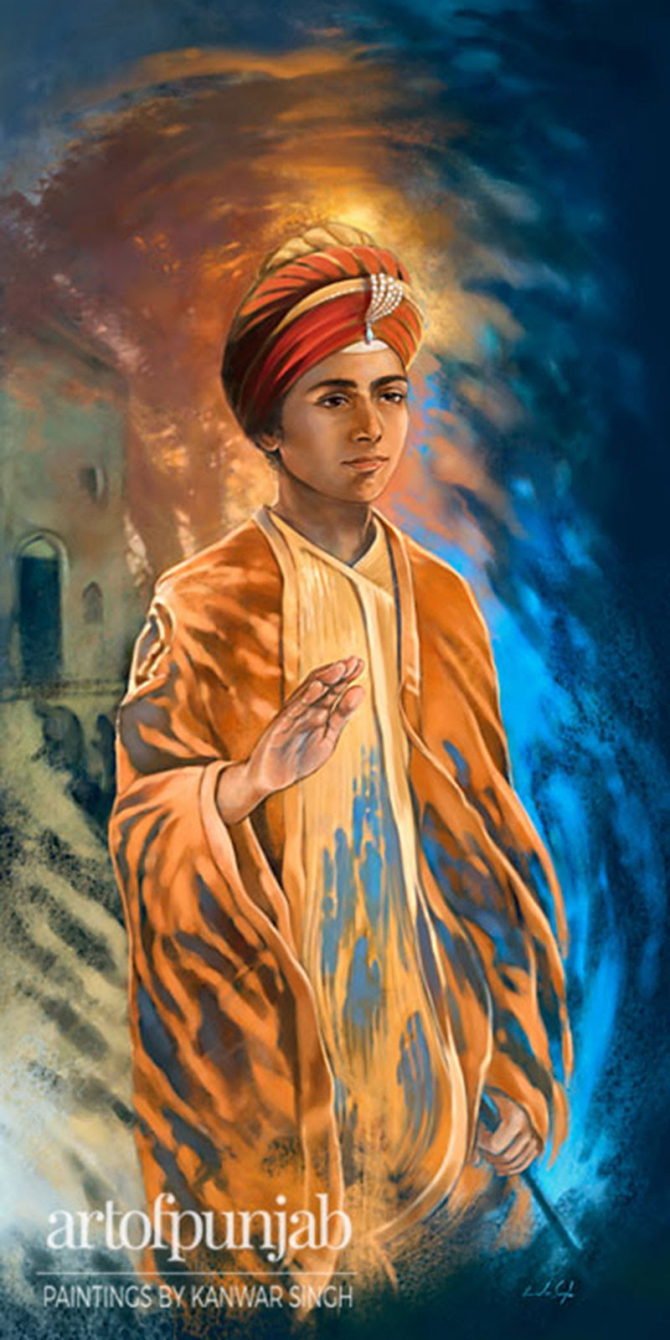 Artist Kanwar Singh's new painting from artofpunjab titled, The Guru's Grace - Sri Guru Har Krishan Sahib Ji is a meditation upon the words in our daily Ardas which ask us to reflect upon him.
"Think of Guru Har Krishan, that sight dispels all sorrow."
The painting recalls the Sakhi when Guru Har Krishan Sahib went to ease the suffering of many people in Delhi during a severe small pox epidemic. Guru Har Krishan, though only a child in body, readily embraced his duty to administer charity by tending to the sick and vulnerable, healing not only their bodies but also their minds.
Guru Sahib extolled the divine principles of Guru Granth Sahib and taught that through the Shabad Guru, an individual could escape the cycle of reincarnation and merge with the divine light. The painting reflects this idea, illustrating the perpetual cycle of life, death and rebirth which we are trapped in. Freedom comes when we embrace the Guru's message and only through our Guru's grace, can we disrupt this continuity to merge with the one divine light. Within the folds of Guru Har Krishan's robe, we also see the image of Guru Granth Sahib, emphasizing that the light of our ten Gurus and the eternal Shabad Guru exists for all time, as one.

This new artwork is exhibited alongside an extensive display of Kanwar Singh's paintings at the 'Without Shape, Without Form' exhibition. This is the first professional Gallery dedicated to Sikh art in the UK and it opens monthly to large attendances. Reflecting upon their visit, Reading University Sikh Society commented, "The paintings helped us to broaden our outlook and see things from a different perspective which was very enlightening…you can sense a true feeling of meaningful seva and peaceful bliss."
Don't miss your chance to see the very special upcoming 'Discover Vaisakhi' event and Gallery opening on April 14th. Please visit Guru Maneyo Granth Gurdwara, 221 Bath Road, Slough, UK, there will be a host of activities all day long starting at 12pm!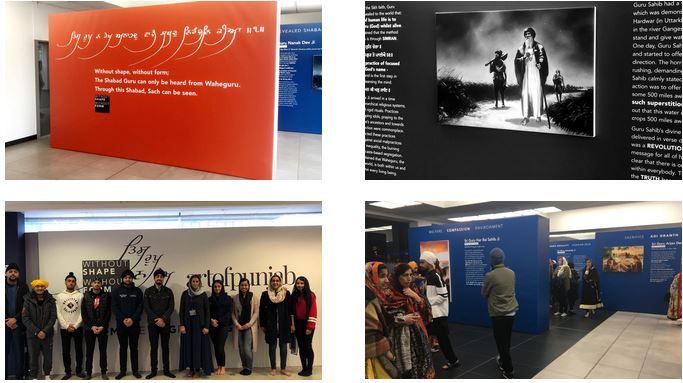 Editor's note: This article was originally published on April 11th 2018