CLEANXA Announces a "Mask to Work" Initiative with New Products and Options for Personal Protection Equipments.
First of a Kind Drive -Thru Masks Facility is now open to fulfill huge Demand in Indianapolis, Indiana to ease the huge local online demand.
Cleanxa is now ready to supply wholesalers,  retailers and grocery stores in Central Indiana and across the United States.
Indianapolis, Indiana: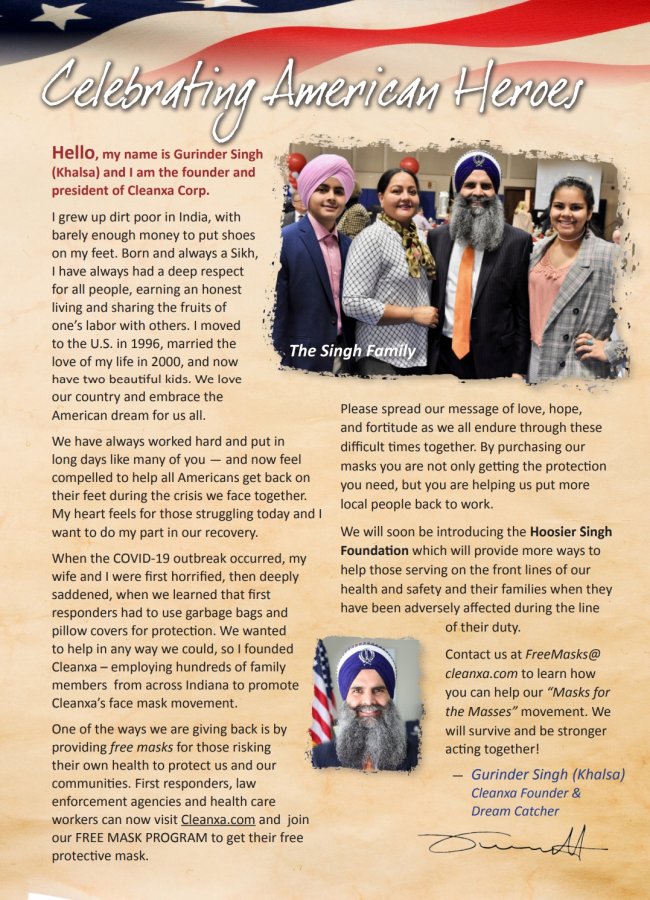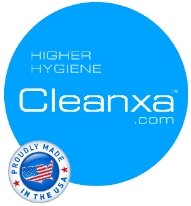 CLEANXA CORP (CLEANXA) is adding products and purchasing option to help people return to work safely and quickly. The President of Cleanxa, Mr. Gurinder Singh Khalsa emphasized "We want to get the masks into the hands of the people who need them as quickly and cheaply as possible." In addition to a new drive through facility at 5435 Emerson Way, Indianapolis, 46226 that allows customers to pick up their masks and filters, Cleanxa has added these new products: 
Precut masks and filters for DIY (Do It Yourself) kits

Washable, Reusable Face Mask with washable and replaceable Filter 

Filters in filter only packs for people who make their own mask at home 
The drive though facility will allow faster delivery with no shipping charges.   
Mr. Singh also explained "CLEANXA has added volume pricing in order to supply wholesale to local retailers, businesses, organizations, and governments.  We want to help make it safe to reopen the economy."  Cleanxa is offering special prices for local food stores, convenience stores and grocery store and gas stations to buy at wholesale.
"These products are made available via the corporation web site: WWW.CLEANXA.com"  and at our drive through site at 5435 Emerson Way, Indianapolis," said Gurinder Singh Khalsa, president at CLEANXA. "Customer may purchase products at the drive through or online and then choose a pick-up or shipping delivery option."
Cleanxa invites news media outlets, as well as local and state government officials to visit the drive through facility and see how Cleanxa is working to reboot the local economy. Currently livelihood of hundreds of Hoosiers is depending on Cleanxa whereas millions of our fellow Americans are loosing their jobs every week.
Cleanxa is putting Americans to work by producing a line of durable products that help keep people safe both at home and in the workplace - all MADE IN THE U.S.A. using quality materials to develop safe and effective products that are not only washable for reuse but also feature some fashionable flair featuring unique prints and patterns in our Face Mask product line.The masks are now available, and the other products will be available immediately.  For more information on the products, visit WWW.CLEANXA.COM. 
Mr. Singh was pleased to announce that Cleanxa continues to give free masks to law enforcement, first responders, and health care workers.  He created a process where any law enforcement officer, first responder, or health care worker can obtain a free Cleanxa mask. Cleanxa has distributed over 1000 free masks.
The Centers for Disease Control and Prevention (CDC) released new guidelines for using face masks in response to the shortages in surgical and respirator masks last week. The CDC recommendations are available here: https://www.cdc.gov/coronavirus/2019-ncov/prevent-getting-sick/cloth-face-cover.html
Also, Mr. Singh announced the creation of the Hoosier Singh Foundation, Inc.to receive a portion of the proceeds from CLEANXA.  
Respecting the current COVID-19 orders requiring no contact and travel, Mr. Singh is available for electronic interviews only.  
Free Face Mask Program for those risking their health and life for us all. Please spread the massage to share this link https://cleanxa.com/free-face-mask-program   so that maximum Hoosiers could benefit who are Law Enforcement, First Responders and Medical Workers.
CLEANXA, Inc. – Higher Hygiene Products
An Indiana-based company promoting a healthy America.
317.308.1050     [email protected]