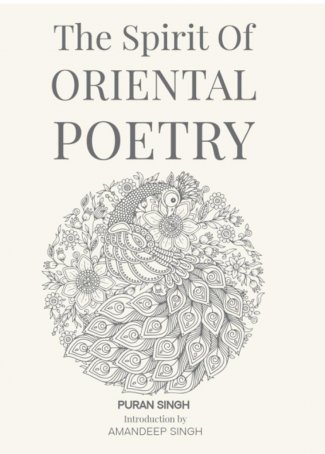 New edition of The Spirit of Oriental Poetry by Prof. Puran Singh was released by Naad Pargaas USA in the library hall of Gurdwara Mata Triptaji in Plymouth Michigan. Emphasizing the importance of aesthetics and art in developing creative forms of cultures, the idea to promote Śabda inspired culture was propounded during the launch of this book. Prof. Puran Singh who has authored many books in English and Punjabi has been instrumental in promoting such forms of art. The Spirit of Oriental poetry is his masterpiece, in which he discusses the literary traditions of the world, history, culture and folk tales of Oriental societies.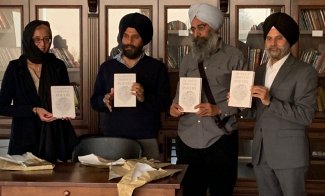 While highlighting the importance of this book, Amandeep Singh, who has authored the introduction of this book, discussed different genres of poetry. He emphasized that the works of Puran Singh, who had a fine taste and acumen comparable to that of Tagore, Iqbal and Sri Aurobindo, requires a revisit and productive engagement to develop rich tastes of literary arts. He noted that despite being an author of colonial age, Puran Singh maintained the idiom of literary currents of native spirit in his writings. While accentuating the epistemological undercurrent of literary traditions, Prof. Jagdish Singh of Naad Pargaas Amritsar, underlined the diverse forms of knowledge that can be constituted from the  Śabda tradition. Emphasizing the significance of the book he noted that the undercurrent of the book embraces the spiritual fluidity that transcends the boundaries of modern understanding of religion.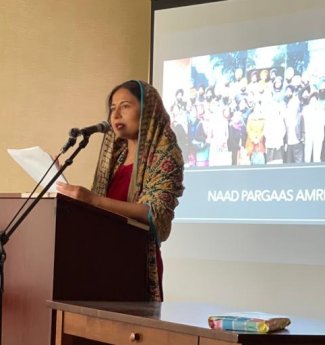 The program was followed by poetry recital both in English and Punjabi, in which Balbir Singh (Brampton, Canada), Surkhab Kaur (Chicago, Illinois), Harjot Kaur ( Canton, Michigan),  Amandeep Singh (Canton Michgan), Manjit Singh Gill ( Michigan), Satpal  Goel (Michigan), Gurmeet Sandhu (Michigan), Raj Sandhu (Michigan), Resham Singh (Michigan)  and Prof Jagdish Singh (Amritsar) recited different poems. Audiences from Canton, Plymouth, Northville, Novi and Southfield Michigan participated in this program. The live stream of the program was attended by audiences from USA, Canada, Australia, and India. Raman Singh from Michigan extended the word of thanks to poets and audiences. The audience appreciated the content of the discussion and artistic appreciation that was mediated by the commentary from Harjot Kaur's stage convening.  
Discussing the vision and future projects, Harjot Kaur detailed out the working and functioning of Naad Pargaas USA, a non-Profit Organization. An exhibition of publications of Naad Pargaas Amritsar to promote the culture of reading literature, poetry, philosophy and history was also organized.