Chicago: More than 200 Christians, Muslims, Hindus, Jews and Sikhs gathered on Sunday, January 15, 2017 at St. Viator Church in Chicago to pray for migrants and comprehensive immigration reform.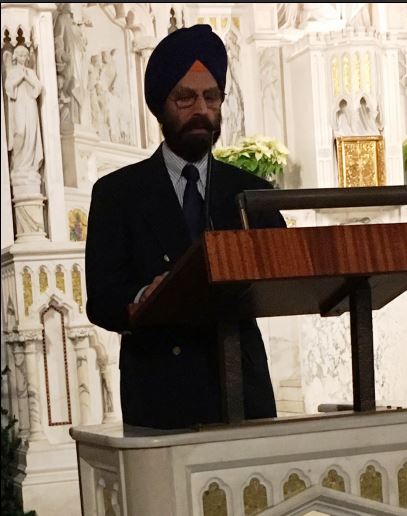 Rajinder Singh Mago, represented Sikh Religious Society Palatine Illinois and participated in their circle of love for humanity, and rendered Sikh prayers for the event closing ceremony .
The interfaith prayer service was sponsored by Sisters & Brothers of Immigrants, a Catholic group advocating for immigrant rights that called together people of several faiths to join in prayer on International Day of the Migrant, a day designated by Pope Francis.
"On this the 10th. anniversary of the founding of Sisters and Brothers of Immigrants, we stand in solidarity with our brothers and sisters of all nations, no matter what their status, race, ethnicity or faith tradition.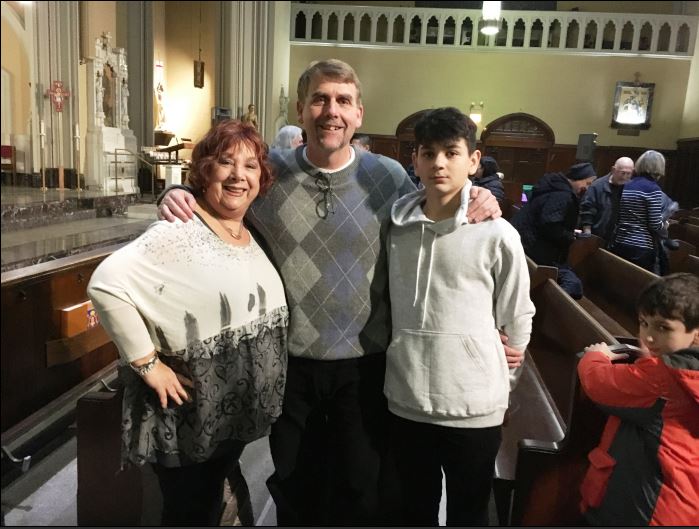 As members of the human family we share a common home, earth. In our interdependent globalized world, we recommit ourselves to reform our immigration laws. We seek legislation that is just, inclusive, responsible, respectful, and allows for full participation in our community. We believe that immigrants rights are human rights," said Sister Bernadine Karge, OP of the St. Viator Catholic Church.
The event ended with fellowship, conversations and light refreshments.
Photos by Rev. Corey Brost