KP Singh to deliver Keynote Address at Butler University Winter Commencement on December 16, 2017
KP Singh "joins the ranks of our past commencement speakers which include such accomplished and notable individuals as Senator Richard Lugar, Governors Evan Bayh and Mitch Daniels, author John Green, and Holocaust survivor Eva Kor." ~ Letter from Dr. James M. Danko, President - Butler University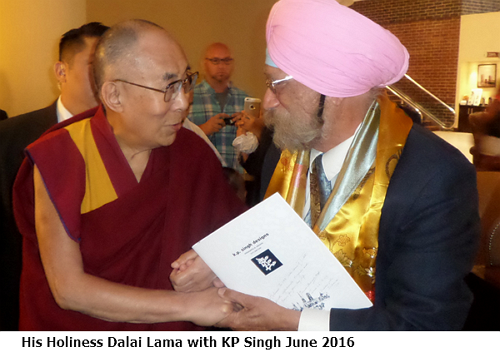 KP's Butler University Commencement Profile reads:
Kanwal Prakash (KP) Singh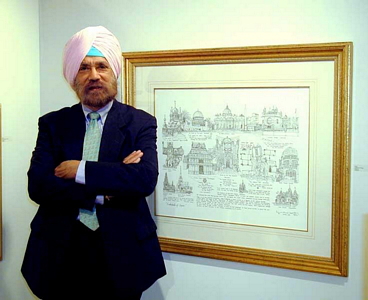 A native of India, KP Singh is one of the Hoosier State's most prolific writers, published authors, and well-known artists. Since 1967, KP has been an active citizen of the Indianapolis community through his advocacy and support of historic preservation, cultural diversity, the arts, and interfaith cooperation. His art strives to heighten awareness of the role of place and space in the visual, cultural, and spiritual fabric of our communities, and his writings offer diverse perspectives and reflections on matters of the spirit.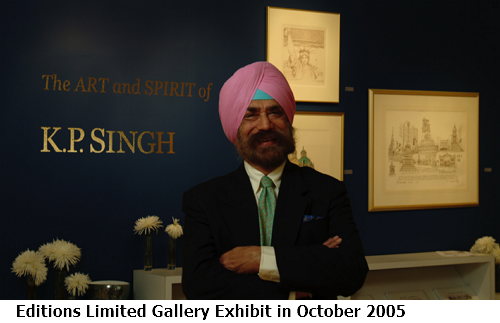 KP Singh Designs was founded in 1972 and specializes in fine art and KP's pen-and-ink drawings of great buildings, colleges, places of worship, and other historic sites. Distinctively, his drawings are artistic expressions of his passion for architecture, history, education, and faith and may be seen in public and private collections throughout the United States and the world. In 2007, three of his drawings were installed in The Sikh Heritage Gallery at The Museum of Natural History, part of the Smithsonian Institution in Washington, DC.
KP considers community service to be a major focus and commitment of his Sikh faith as well as a civic responsibility. He is a founding member of The International Center of Indianapolis, a past member of the Butler University Center for Faith and Vocation Advisory Board, and has tirelessly served numerous other local and national organizations. Through his volunteer work and speaking engagements, Singh is committed to interfaith and humanitarian initiatives and celebrating our country's diversity. Additionally, KP has worked to offer cultural training to local police, TSA personnel, teachers, and civic leaders to create a better understanding of Sikh and other faith traditions.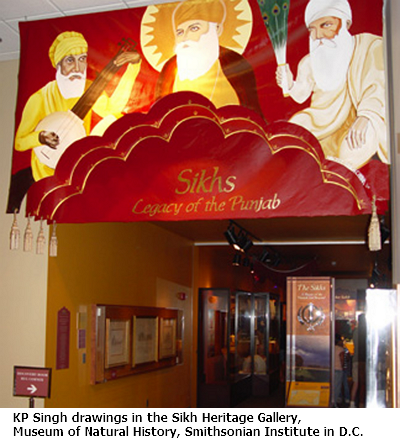 He earned his Bachelor of Arts from Punjab University and Bachelor of Architecture and Master of Technology in Regional Planning from The Indian Institute of Technology. He also earned a Master of City Planning from The University of Michigan. KP is the recipient of many awards and honors for his work and philanthropic efforts.
The Message