Amritsar Vikas Manch, an Amritsar based NGO has demanded the direct flights from London and Birmingham to Amritsar by British Airways, Virgin Atlantic and other UK carriers.
In a letter addressed to Tanmanjeet Singh Dhesi, first turbaned Sikh MP in British Parliament, NGOs Overseas Secretary, Sameep Singh Gumtala, has welcomed the demand made by Dhesi during his recent meeting with ministers in Central and Punjab govt. for the re-introduction of flights from Amritsar to London and Birmingham by Air India. He has urged the MP for approaching and persuading the airlines from UK to start direct flights to Amritsar.
Dhesi's initiative to talk with these Indian leaders including the Civil Aviation Minister Jayant Sinha has been welcomed by many of his followers on his Facebook page and Twitter.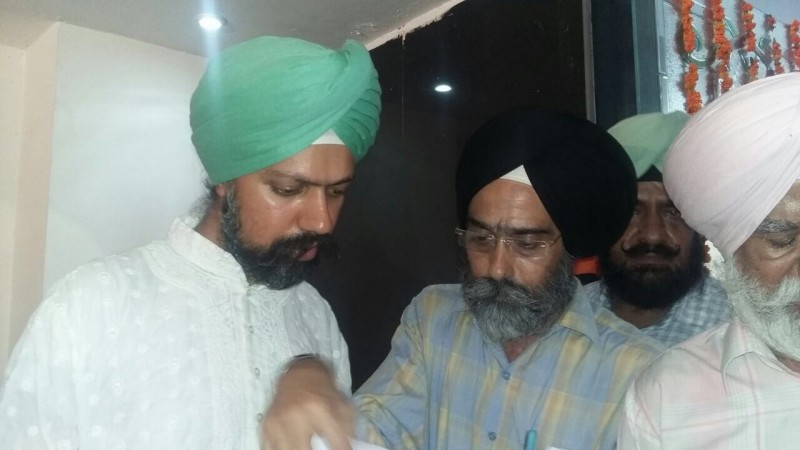 Amritsar Vikas Manch members meeting with MP Tanmanjeet Singh Dhesi regarding Direct Flights
Gumtala said, despite being the biggest community with more than 5 lacs Punjabis in London and Birmingham, Punjabis do not have direct connectivity from these cities to Amritsar. According to the data available to Manch, in year 2016, even with no direct flight, an estimated 188,000 passengers travelled between Amritsar Airport and UK via Delhi, Doha, Ashgabat and Tashkent Airports. In addition, thousands travel daily by rail and road to board direct flights between Delhi and London. Since London Heathrow Airport is a big transit hub, a direct flight between Amritsar-London by the airlines from UK will also provide connections to Toronto, Vancouver, Calgary, San Francisco New York, Rome, Milan, Frankfurt and other cities in Europe, US and Canada with large Punjabi population. It will save travel time, cost and inconvenience to passengers from Punjab. Also, it will be easy for pilgrims to pay their obeisance at the Golden Temple in Amritsar.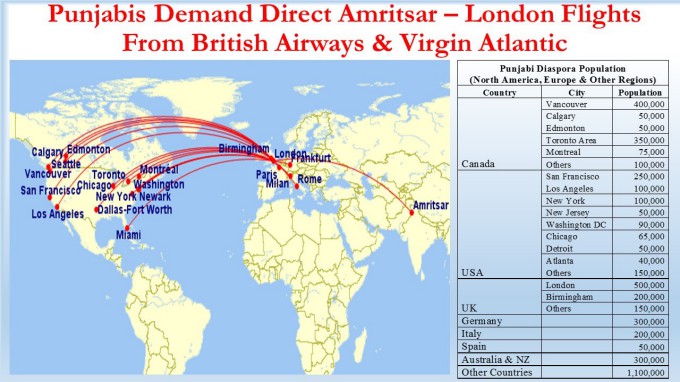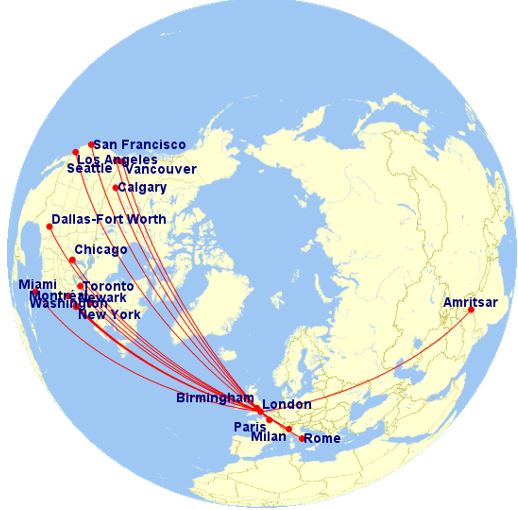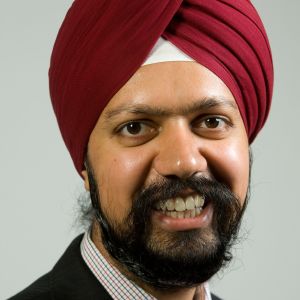 The NGO stated that "Before the privatization of Delhi Airport in 2009, there was a daily Amritsar-London -Toronto flight by Air India. Prior to this flight, Air India operated Amritsar-Birmingham-Toronto flight from the year 2005-08, which was termed as the most successful flight in the national carrier history. For a long time now, there has been a demand to re-route currently operating Air India Amritsar-Delhi-Birmingham flight as Delhi-Amritsar-Birmingham. Majority of passengers on this flight are Punjabis. Both the Indian carriers, Air India and Jet Airways that also operated Amritsar-London flight, continues to disregard the demand of Punjabis, so MP Dhesi (pictured left)should approach and persuade the carriers in U.K. for starting of flights to the holy city of Amritsar. This will also help Punjabi farmers who used to export veggies to European market from the airport prior to 2010. The daily export of veggies at that time would vary between 1.5 tonne to 4 tonnes."
Sameep Singh Gumtala
Secretary - Overseas Affairs
Amritsar Vikas Manch
Dayton, Ohio USA
Email: [email protected]
Ph.: +1 (937) 654-8873 (USA)
Email: [email protected]
www.amritsarvikasmanch.com