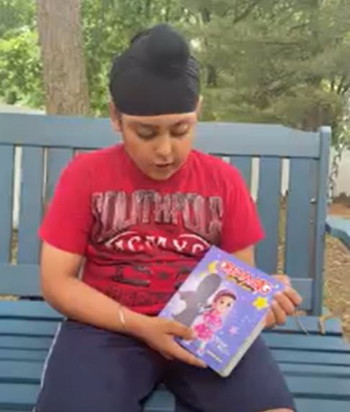 The book Dream Big, Little Kaur is our ode to the brave and wise, yet humble women from Sikh history. The idea for this book was born from a desire to have Sikh women role models for our daughters. We wanted them to grow up with stories of strong yet humble Sikh women who were not only great daughters, wives, mothers or grandmothers but were also wise and brave leaders with unmatched humility and love for the Guru. 
As we started looking for resources, we found that although several children-friendly books that highlight Sikh women existed, a vast majority of them gave more importance to the women's relationships with the Gurus or other important Gursikhs and said little about their personalities, characters or individual contributions to Sikhi or society at large. So we set on this journey to try and change that. 
As you can imagine, the research for this was no easy task since even a lot of the adult history books that talked about Sikh women highlighted their relationships more than their individual contributions, personality traits, or qualities. However, we were fortunate enough to stumble across a few great resources that allowed us to find enough information to put this book together.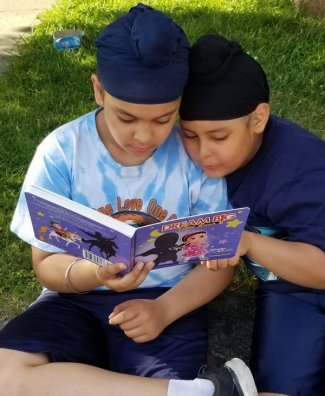 In Dream Big Little Kaur, we have taken an innovative approach, borrowed from one of Vashthi Harrison's bestsellers, by highlighting one personality trait for each of the honorable women we talk about, to create a collection of qualities that a Gursikh should possess. We would like the parents to keep in mind that all the women discussed in the book had all of the qualities highlighted in this book and so many more! Our aim is to encourage and inspire the young and curious Sikhs to discover and realize their own inner beauty and strengths so that they too can become model Gursikhs. We hope you and your young ones enjoy reading this book as much as we enjoyed creating it!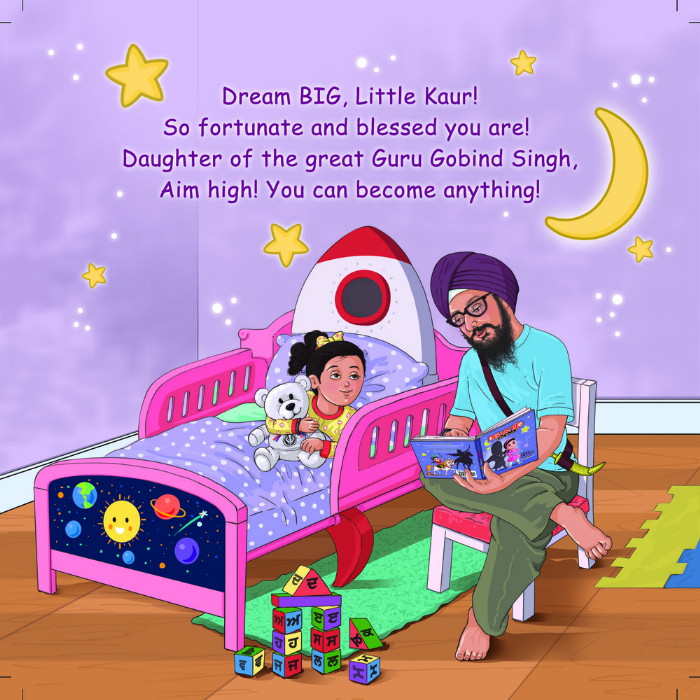 We thank Waheguru Ji for this amazing seva and are excited to announce that the book was released on July 15, 2020. Also available with the book are downloadable posters and activity sheets along with a teacher/parent guide.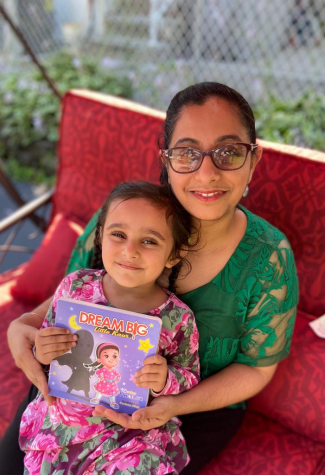 To order a copy for the young and curious Khalsa in your life, please visit www.bravelionbooks.com and don't forget to follow us on instagram.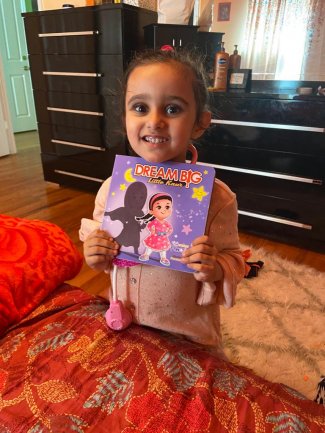 For more information about us, please visit www.curiouskhalsa.com or like us on facebook.
-----------------------------------
Related article: https://www.sikhnet.com/news/book-release-dream-big-little-kaur-sikhlens