The Story

Sahibzada Ajit Singh Ji
The eldest son of the tenth Master, Guru Gobind Singh Ji.
Sahibzada Ajit Singh Ji was aged 18 years when he fought and was martyred in the battle of Chumkaur in the month of December 1705. It was at Chumkaur that Guru Gobind Singh Ji, alongside his two elder sons and forty Singhs had taken shelter in a mud fort, against the mounting Mughal army. As ammunition and food dwindled, the Singhs remained in Chardhi Kala (high spirits).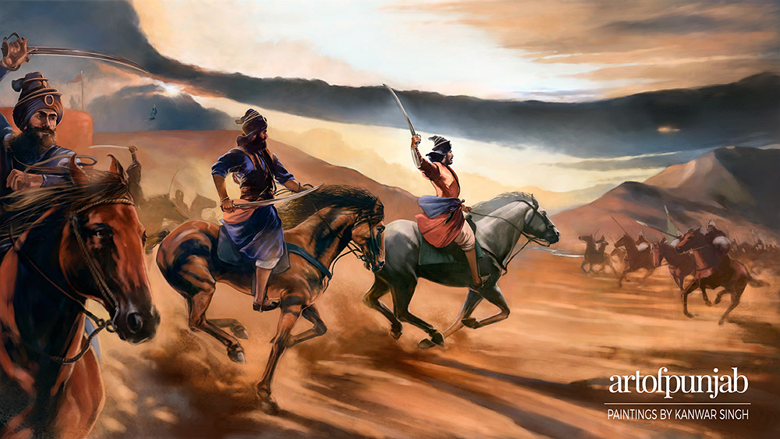 This state of Chardhi Kala was attained through an unbroken connection with the Shabad Guru.
As per Guru Sahib's command, batches of 5 Singhs left the fort at a time to engage Mughal troops in hand to hand combat.
It was then that Sahibzada Ajit Singh Ji was granted permission to join a batch of four other Singhs, much to the disbelief of his peers. Both Guru Gobind Singh Ji and Sahibzada Ajit Singh Ji proved that there was no difference between a son and any other Sikh, as Waheguru pervades in one and all.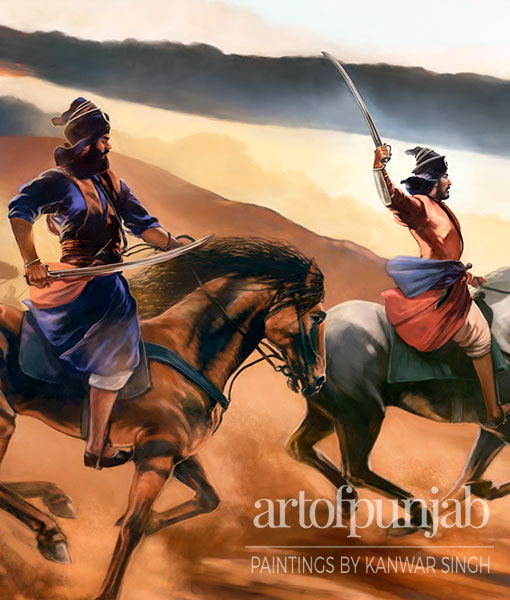 Sahibzada Ajit Singh Ji fought against persecutors and tyrants until his last breath. His martyrdom was witnessed by Guru Gobind Singh Ji, who remained steadfast and thankful to Waheguru, the Creator.