Amritsar, historically known as 'Ramdasspur' is the heart of the state of Punjab in India. It is home to the Sikh's most spiritual place, Sri Harmandir Sahib (The Golden Temple). Every year millions of Punjabi NRI's (Non-Resident Indians) and foreign tourists, across the globe visit Sri Harmandir Sahib. Keeping in view the religious importance, and being an old business hub, the city can be rightly called the "Heart of Punjab" even though it lies close to an international border.
The Punjabi diaspora is widely spread across the continents of North America, Europe and Australia that travels all year long to Punjab for visiting their roots, meeting with their loved ones and vice-versa.
In late March 2020, the Government of India announced a nationwide complete lockdown to curb the spread of the coronavirus disease, leaving hundreds of thousands of foreign nationals stranded in India, due to the ban on all scheduled international flights to/from the country. With lockdown imposed on very short notice, thousands got stuck in the state of Punjab as well.
A Complete Year On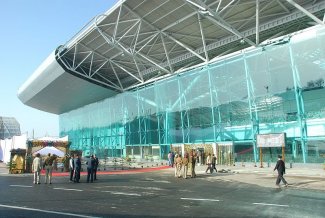 It's been over a year now, since the lockdown and suspension of all scheduled international flights were announced by India. We take a look at how Amritsar, known as one of the most visited cities in India and in the World, became significant for thousands of foreign nationals stranded in India, especially for the Canadian residents, and Sri Guru Ram Das Jee International (SGRDJI) Airport in Amritsar, serving as the primary point of departure for anyone hoping to catch a repatriation flights back to the Canada.
Over 40,000 Canadians Stranded In Punjab
After a complete lockdown in late March 2020, it was estimated that over 40,000 Canadian residents were stuck in Punjab at that time. While it was reported that over 26,000 Canadian citizens in Punjab registered with the Canadian High Commission in India for repatriation flights back home.
As countries around the world struggled to make a balance between containment of COVID-19 and ensuring safe return of its citizens, the Canadian foreign office in India initially arranged evacuation flights from the national capital Delhi, a bigger transit hub in India.
Due to the high demand by stranded Canadian citizens for direct repatriation flights from Amritsar instead of Delhi, the Canadian foreign office signed an agreement with Qatar Airways to operate direct repatriation flights from Amritsar to Toronto & Vancouver with a short technical halt at its hub in Doha.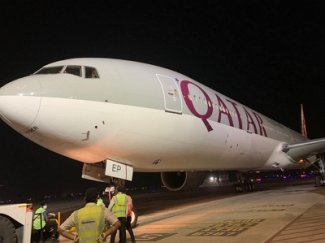 As a result, SGRDJI Airport, Amritsar got a golden opportunity to show its high potential for direct flights to Canada as well as the United Kingdom. Amritsar airport facilitated the highest number of repatriation flights to UK & Canada, in April-May 2020 as compared to major airports of India like Delhi, Mumbai and Bengaluru.
During this time, Qatar Airways operated about 20 direct repatriation flights and Air India / Air Canada about 5 flights, repatriating about 7,516 passengers from Amritsar, which was the highest among any other city in India.
An Estimated $26 Million One-Way Tickets Back Home For Canadians
It was reported that the average fare for these repatriation one-way flights from Amritsar to Toronto, Vancouver & Montreal in economy class were about CAD $2,800-3,500 per person. While calculating an average amount paid by approximately 7,500 Canadians for these 25 repatriation flights from Amritsar, an estimate figure of approx. $26 Million (Indian Rs. 140 crore) was obtained. This does not include the amount that they lost for already purchased tickets and could not get a refund for it.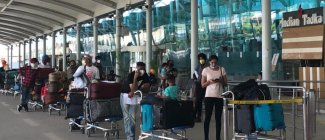 It was a long pending demand of more than a million Punjabi's in Canada to be able to fly direct from Amritsar. This wish came true for them at the time of a pandemic. Unfortunately, they also had to pay a very high price for these flights as compared to normal scheduled flights. For many repatriated, it was also their first time flying from Sri Guru Ram Dass Jee International Airport, Amritsar.
Today the World has become a global village but the Punjabi community in Canada has not been able to connect themselves with their most important place in their heart, Sri Harmandir Sahib, Amritsar.
A Look At The History Of Amritsar-Canada Route
Amritsar was once directly connected with Toronto in Canada by Air India. The airline from the year 2005 till 2008 operated direct Amritsar-Birmingham-Toronto flight, which was termed as the airline's one of the most profitable routes in its history.
From Oct 2008-2010, Air India changed this route as Amritsar-London Heathrow-Toronto, which was also a very popular route for the airline. In late 2010, due to the introduction of Air India's new policy to develop Delhi & Mumbai as its hub, Air India rerouted all its international routes from Amritsar via Delhi.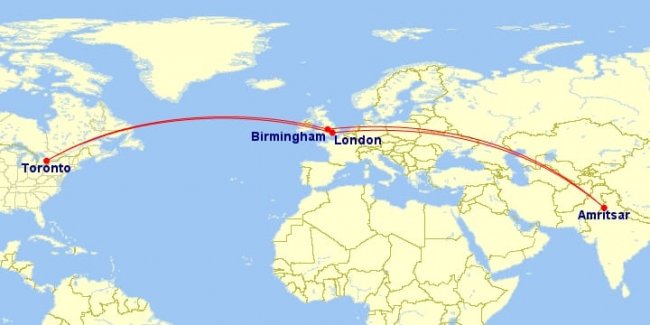 More Than Half A Million Yearly Travelers Between Punjab & Canada
According to a report published by Airline Network News and Analysis (anna.aero) in 2019, an estimated 1.55 M passengers travelled between India & Canada, with Delhi-Toronto & Delhi-Vancouver routes recording half of the traffic.
According to some reports, It is estimated that the Delhi airport gets at least 40-50% of its International traffic from Punjab. Based on this report, it can be estimated that more than half a million people are travelling indirectly between Punjab and Canada every year. Despite such a huge traffic from Punjab, there isn't a direct flight between the heart of Punjab, Amritsar and Toronto/Vancouver.
Future Direct Flights between Amritsar & Toronto / Vancouver
With Amritsar and Canada being a huge unserved Visiting Friends & Relatives (VFR) market, there may be huge opportunities for airlines for direct or short halt one-stop flights between Amritsar and Toronto/Vancouver. 

The direct flights will not only serve as a link between the Punjab and Canada but will also benefit millions of Punjabi's residing across the United States. The direct flights between Toronto/Vancouver and Amritsar could serve a portion of the whole North American market of Punjab.
In addition to the huge VFR market, there is also a huge trade opportunity between Canada and Punjab, especially for farmers of both the countries. This will also help generate a large number of both direct and indirect working opportunities in Punjab as well as give a boost to the economy of Amritsar and the state of Punjab.
As India faces a huge 2nd COVID-19 wave while the World is still in recovery mode from the pandemic, it remains to be seen if Air India or even Air Canada plans to operate direct scheduled flights between Amritsar and Toronto/Vancouver as when they resume their global operations in the near future.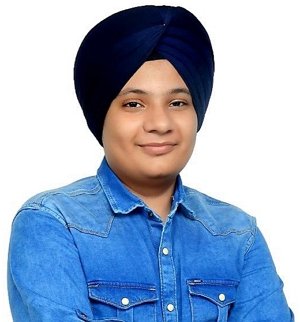 About The Author
Ravreet Singh
Amritsar, Punjab
Email: [email protected] 
Twitter- @RavreetSingh3
Ravreet Singh is a young blogger who has a great interest in aviation. His main focus on aviation is connectivity of Amritsar, Punjab with the World. He is also a member of FlyAmritsar Initiative, a public advocacy campaign for more direct flights to/from Amritsar.