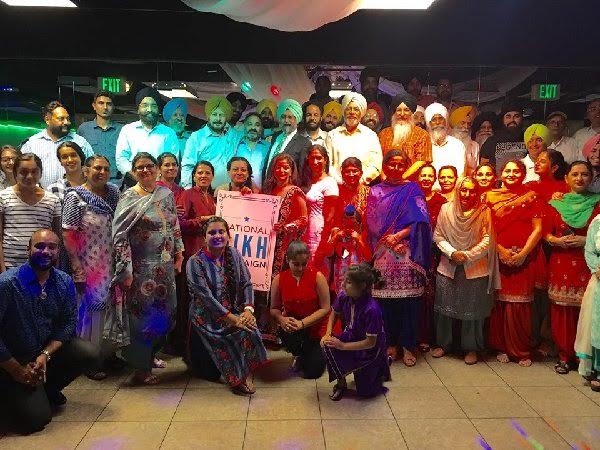 $125,000 Raised in Denver for Sikh Media Campaign
August 9, 2016:120 Sikhs from all over Denver and Colorado Springs gathered to support an effort to spread awareness about Sikhs and Sikhism in America. They raised $125,000, a substantial amount, to fund National Sikh Campaign's media initiative. Sikhs have faced several incidents of violence and hate in the recent months in America due to a widespread ignorance about the Sikh tradition and because the Sikh turban and beard is confused with Taliban and Isis.

National Sikh Campaign has engaged President Obama's media team, AKPD, to develop 30 second ads on Sikhs to run on TV media and social media nationally under a strategic plan designed by Hillary Clinton's former Chief Strategist, Geoff Garin. NSC plans to run these ads on National and local TV channels and on social media. In the next few weeks, it is also launching a high level website on Sikhs.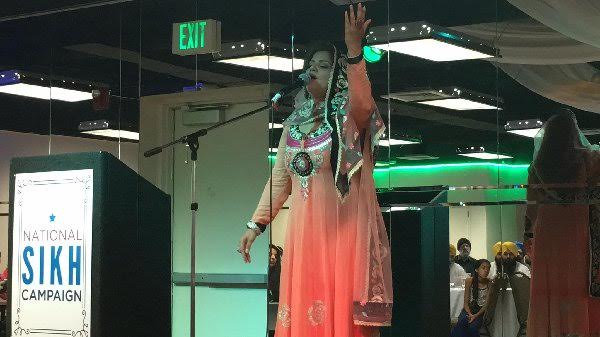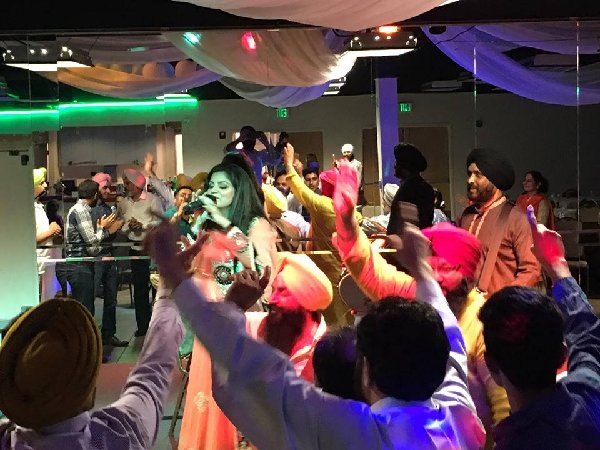 Ishmeet Narula opening the gala with a religious song
Ishmeet Narula, a female Sikh singer from San Francisco, entertained the audience while Sukhjit Kaur Khalsa of Australia's Got Talent exhorted the audience to take part in the campaign. She recited two poems with reference to Sikhs feeling prejudice in Australia due to their outer identity of a turban and beard. The event was organized and coordinated by Amarjit Singh Sandhu, Jessie Singh, Harjinder Singh Sandhu and Paul Singh Juneja. Sikhs in Colorado are mostly business owners and some of them are in farming. Most of the population moved to the area in the mid-1990's.
Sukhjit Kaur Khalsa of Australia Got Talent touched the audience with her very gripping poems
Amarjit Singh Sandhu, an organizer of the event and local NSC's coordinator, said, "We are very pleased with the response from the Colorado Sikhs. We recently had our first ever Sikh procession in Denver celebrating Vaisakhi in May and now have hosted this first ever fundraiser to support the national awareness effort. Every Sikh in America has the desire that Americans be able to recognize who Sikhs are and that is why everyone recognizes the urgency and importance of this media initiative."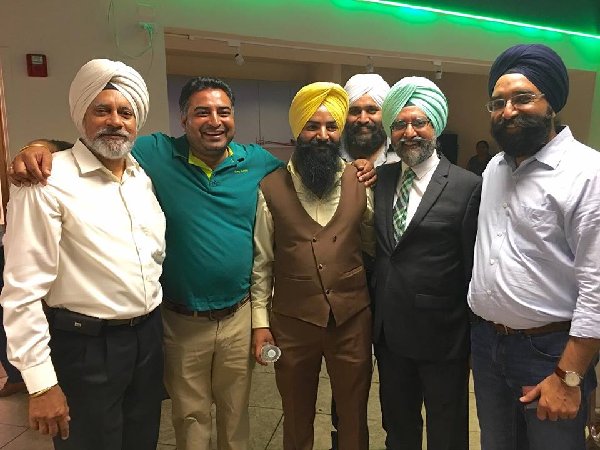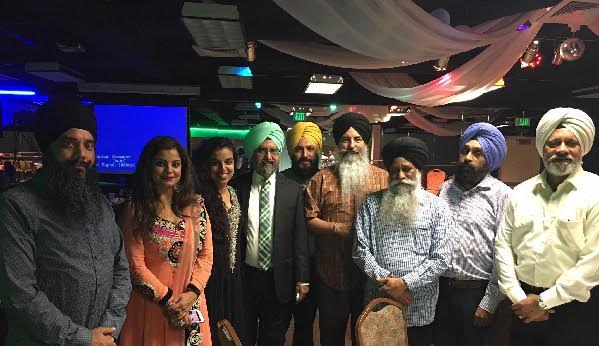 Dr. Rajwant Singh, Co-founder of the National Sikh Campaign and the Senior Advisor to NSC, gave the details of the roadmap of the campaign and its strategy to reach out to all Americans and in all regions. He said, "It is really our own responsibility to reach out to our fellow Americans and let them know about our faith. We are thrilled by the response of the community in Denver. It has helped NSC come closer to its goal of raising 1.3 Million for the entire campaign budget. Total amount raised so far by NSC including Denver is $575,000."
Paul Singh Juneja, a local Sikh community leader, welcomed the audience and gave a call to support the initiative. He said, "The Sikh community in America has never done anything like this and we must make sure that this campaign succeeds. This is for our collective future."
Jessie Singh said, "This is the first fundraising event orientated toward Sikhs ever to happen in Colorado. I would like to thank every one who supported this event. Also, I would like those who promised or could not make it to also make contributions so that media campaign could be launched ASAP."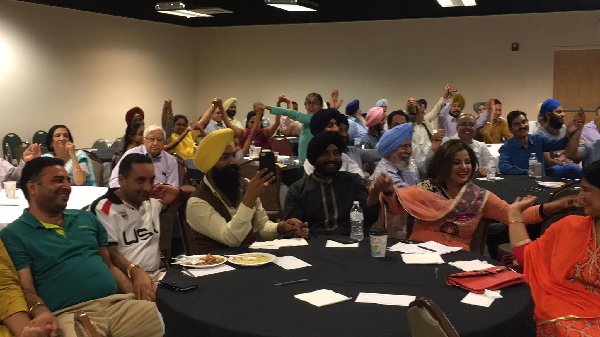 Tejwant Singh Mangat and Davinder Singh Sandhu, prominent members of the community in Denver, thanked the community for the support and fulfilling the goal of raising $125,000. Raman Singh Sandhu, Rajbir Singh Dhillon and various others came forward and donated generously.
This year the National Sikh Campaign has had successful fundraisers in San Francisco, Seattle and Salt Lake City and is planning to run the ad campaign by early 2017.
Inderpal Singh, NSC board member, who flew especially from Seattle to support the event, said, "We are making sure that all funds being raised will be strictly used for the media spots and all donations are being professionally handled and are being audited." Other NSC team members who joined the event were Prithpal Singh and Harpal Singh Toor from Salt Lake City.
National Sikh Campaign is planning similar fund raisers in Visalia, Fresno, New York, Yuba City and many other cities across the nation.