SikhNet presents 'Kaur Voices Talk Show' with Jasvir Kaur
Jasvir Kaur Rababan, MBE, is the CEO of Raj Academy and co-founder of KaurVoices.org, a platform for the empowerment of Sikh women. 
SikhNet teamed up with her to create a regular talk show that aired LIVE on SATURDAYS on SikhNet's YouTube and on Facebook pages. This show is no longer airing , however all episodes are still available. 
Want to watch/listen to previous episodes?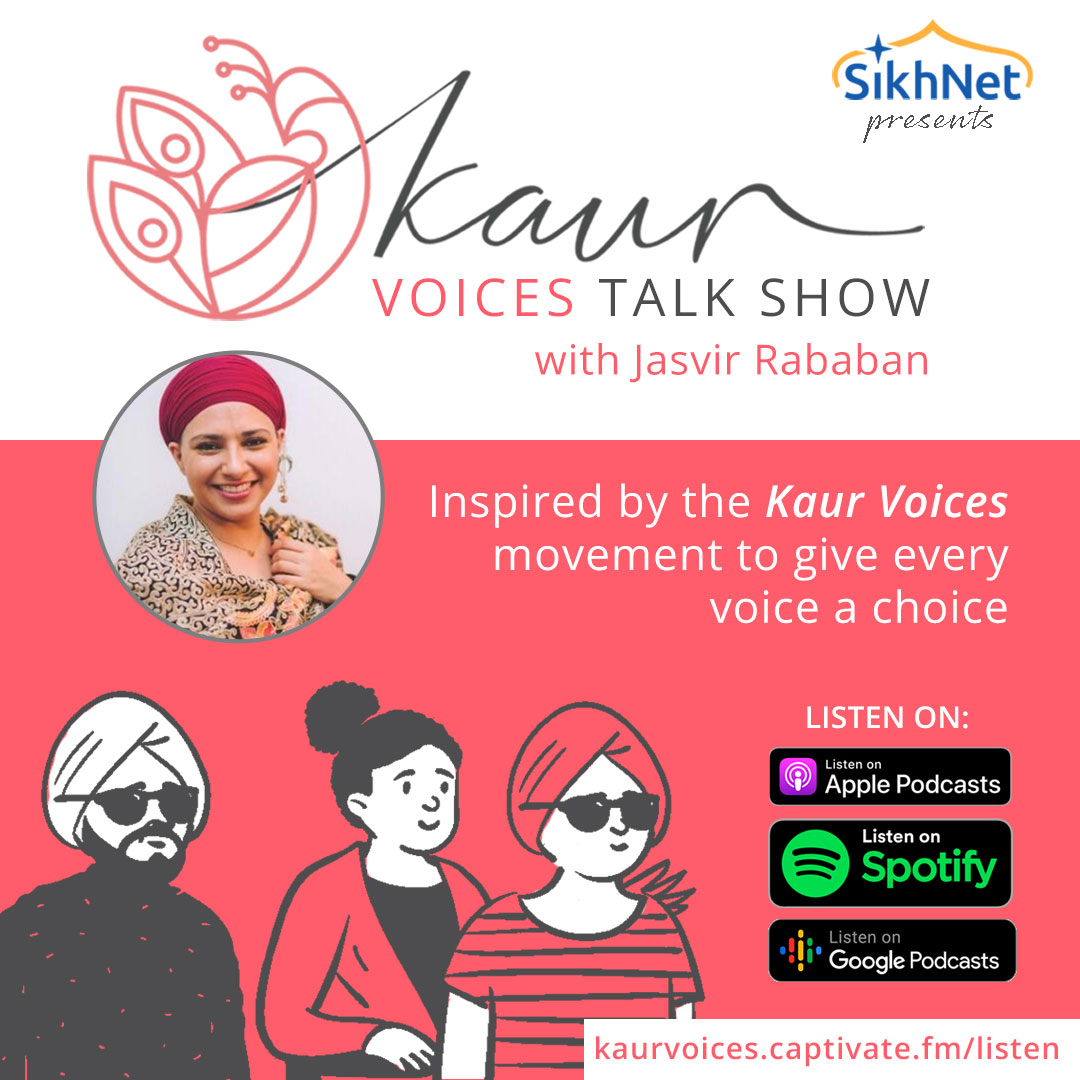 ---
Kaur Voices Talk Show is a space inspired by the Kaur Voices movement to give every voice a choice.
There is much that often gets labeled as taboo or falls into the hush hush culture, Kaur Voices Talk Show is a space to unveil these topics and discuss them openly in a non-offensive manner where we can encourage healthy dialogue.
Talking is necessary and on the Kaur Voices Talk Show we hope to cultivate a non-judgemental, open space which is welcoming to all in order to provide support to those that need it and encouragement to share your stories for those that are able.
We want to hear your story, your story is valuable and has the power to inspire others because its real, this is your space to share your story.
---
Watch the full episodes of Kaur voices with Jasvir Kaur Rababan below:
Jasvir Kaur Rababan MBE, is an educator, activist, musician, film maker, music therapist and the founder of the Kaur Voices Movement. Her own journey of abuse and trauma led her on a path of self discovery, where she discovered the techniques of Guru Nanak's healing music and found her one true love, her Rabab. Jasvir has been actively engaged in the field of Sikh Music revival and education with Raj Academy for more than 17 years, completing her B.Mus and MA in Sikh Music Therapy in England. Jasvir has used this technology of Guru Nanak to heal her own wounds and hopes to share these techniques with others who need emotional support through her work at Kaur Voices. Kaur Voices is a space for all voices, all people and all stories, it is a space inspired by Guru Nanak's message of Oneness and that is what Jasvir hopes to achieve, a sangat of love, support and oneness.
Disclaimer: The views and opinions expressed by individuals in the following program do not necessarily reflect those of the network or its affiliates. Copyright © 2020 SikhNet, Inc.