My Dear Americans: Trailer
CLICK TO WATCH THE FULL VIDEO (7:05)
Awards:
- Awarded Honorable Mention by the Jury at the Oscar Qualifying Cleveland International Film Festival 2014 for best women's short award. - Director, Arpita Kumar, honored for her contribution to film at the San Francisco Women's International Film Festival 2014


Synopsis:
A short narrative funded by Film Independent and PBS, My Dear Americans is about a Sikh woman's defiant spirit. A recent immigrant to the U.S, Tejpreet is reluctant to embrace her new American identity. In contrast, her husband celebrates everything that mildly reeks of America. On America's most patriotic holiday, the fourth of July, they have a threatening racist encounter that crushes the Sikh man's enthusiastic spirit. Witnessing her husband's devastation, Tejpreet makes a choice against hate and turns the situation around, if only momentarily.


TRT: 6 minutes


Writer/Director: Arpita Kumar
Producer: Minnie Chen
D.O.P: Meena Singh
Editor: Susumu Kimura
Composer: Grant Fonda
Sound Designer/ Sound Supervisor : Nathan Ruyle
Sound Mixer: Leslie Shatz
Assistant Director: Kelly McCrossan
Production Designer: Cody Smart


Production Company: Film Independent's Project: Involve.


Like us on Facebook
Follow us on Twitter!
Arpita Kumar Interview - My Dear Americans


My Dear Americans | National Black Programming Consortium ~ 7.05 mins
About the Film
An overly excited husband tries to cheer up his wife as they prepare to celebrate Fourth of July in their brand new home – complete with matching American flag T-shirts; but as the Indian-American couple adjust to life in the 'burbs they are soon exposed to local ignorance and prejudice that threatens to dampen their spirits.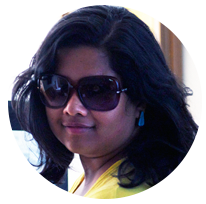 About the Director
Arpita Kumar grew up in India and works as a filmmaker and professor in California. She makes films with her partner, Vineet Khosla, under the production banner of Arpita Kumar Talkies. She has worked internationally on films in Cuba, the U.K., Peru, Bolivia, India, and the U.S. Her award - winning films have screened internationally at numerous film festivals and venues including the Mill Valley Film Festival, Sarasota Film Festival, Cleveland International Film Festival, and the Museum of Contemporary Art in Los Angeles, amongst others.

About the Producer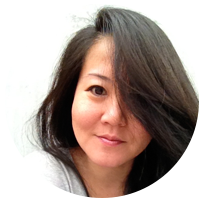 Minnie Chen grew up in South Pasadena, California as the only child of a charismatic TV producer/community advocate father and a pragmatic banker mother. Always a bit of a rebel with a cause, she took her degrees in Political Science, Social Ecology and Public Policy to help launch a highly-lauded public agency start-up getting better healthcare access to indigent populations. She later transitioned into television development working on shows such as Malcolm In The Middle, The Bernie Mac Show and The Shield. She later joined Universal Cable Productions to coordinate an ongoing slate of six current shows and 22 projects in development including USA Network's Monk, Psych, Royal Pains, Covert Affairs, Eureka and Syfy Network's Battlestar Galactica. Chen currently resides in Venice, California and when she's not producing or consulting on various projects, she's writing the next great American screenplay and perhaps a television pilot or two.


Presented by the National Black Programming Consortium
My Dear Americans is presented with support from the Center for Asian American Media.