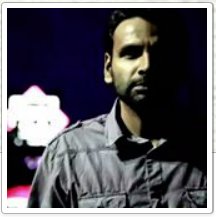 Published on Aug 5, 2014
Track - Amrika
Singer - Navi Brar https://www.facebook.com/nuvprit.brard
Lyrics - Navi Brar
Prime Pollution https://www.facebook.com/PrimePollution http://primepollution.com/
This song was written by Navi Brar to honor the memories of those who lost their lives on this day 2 years ago during Oak Creek Mass shooting.
(Satwant Singh Kaleka, Paramjit Kaur, Suveg Singh Khattra, Prakash Singh, Ranjit Singh, Sita Singh).
It was also heartening to see how America responded to it.
Police reached the scene in 6 minutes. Lt. Brian Murphy was shot fifteen times trying to protect the victims.
President Barack Obama offered his condolences, and ordered flags at federal buildings flown at half-staff until August10 to honor the victims. U.S.-based Sikh community groups pledged assistance to the victims and their families, and urged Sikh Americans to organize interfaith vigils. Many Americans held candlelight vigils in support of the Sikh community, and dignitaries such as Governor Walker attended.
In the aftermath of the shooting, Amar Kaleka, the son of Kaleka Singh is running for the United States House of Representatives .
Sikh Americans did not approve of the protests in India against the United States, and strongly condemned the actions, such as flag-burnings, taken by the political buffoons.
How would you compare this to 84? It's been 30 long years. In America the justice was served in 6 MINUTES.
Transcript

0:12 Friends! Listen to my story today
0:15 A while back I was in a defeat
0:18 I had a degree but no one cared.
0:21 How much money you got?
0:22 That's all that mattered.
0:24 I felt stuck & small
0:26 so I got in the line to get a visa (to US)
0:28 Give me a chance, I requested.
0:31 They heard me and stamped my passport.
0:34 I rushed to get the ticket (to US) in Ludhiana
0:37 Adored by the world, my country: America
0:40 The one that taught me upright ways of life.
0:43 Here the hard work always bears the fruits
0:46 No one's daddy or uncles can use their influence
0:50 Adored by the world, my country: America
0:53 The one that taught me upright ways of life.
0:55 Here the hard work always bears the fruits
0:59 No one's daddy or uncles can use their influence
1:02 I was overjoyed, walking on the air
1:05 Then occurred 911, an evil carnage
1:09 Laden was thumping his chest that he has done a great deed
1:11 He colored the soil red with the blood of innocents.
1:14 What he didn't know was that it is the land of the brave
1:17 Kabul was under the attack by the Army soon
1:21 They sifted through the sands of Afghanistan
1:22 Although it took 10 years,
1:24 We got the justice
1:25 for what had happened to us
1:27 Saddam Hussein, Gaddafi are now the history.
1:30 The Singhs (Lions/Sikhs) are ready to fight for this nation.
1:33 We proudly bear arms as our accessories.
1:36 We fear no one but God and never cause suffering to the innocents.
1:40 The one who takes care of us, we watch their back.
1:43 The Nation that feeds us, we are faithful to it.
1:46 We honorably make our living and thank God for it.
1:49 Navi prays that one day that he will die for this country.
1:53 Adored by the world, my country: America
1:56 The one that taught me upright ways of life.
1:58 Here the hard work always bears the fruits
2:02 No one's daddy or uncles can use their influence
2:05 Adored by the world, my country: America
2:08 The one that taught me upright ways of life.
2:11 Here the hard work always bears the fruits
2:14 No one's daddy or uncles can use their influence