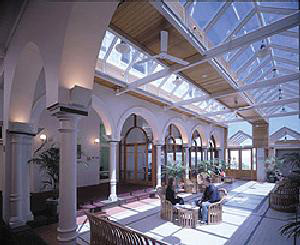 A SINGAPOREAN-LED team has come in second in an entrepreneurship competition organised by Australia's Melbourne Business School and KPMG.

Charanjit Singh Dhaliwal, 34, and his team of two designed and built TeamDraw, a software that helps businesses design and model products from computer networks to architectural plans.

'Being recognised with an award like this is a real honour,' said Mr Singh.

'Singaporeans face some difficulties positioning themselves as entrepreneurs because there's no real history in our country of us striking out in business. But times are changing - young Singaporeans are now very keen to try their hand at running their own businesses.'

Mr Singh hopes to capitalise on the modelling software market, which is estimated to be worth $5 billion by 2011.

He also hopes to attract venture capitalists and angel investors to invest in his start-up. Previous winners of the competition have raised over $2 million.

While Mr Singh has set up a development centre for his software in Colombo, Sri Lanka, he also plans to register his business in Singapore by year-end.

'Singapore's low tax rates, fantastic infrastructure and presence of large multinationals are all factors that we think are crucial for the success of our firm,' he said.