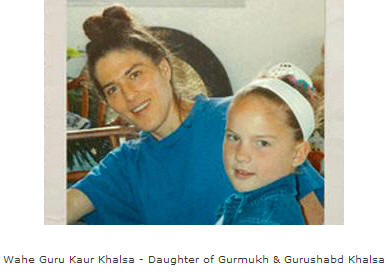 When she was little and acting up, Wahe Guru Kaur Khalsa was put in a meditation room for time out, or rather, time "in." If she had a temper tantrum, her parents were instructed by their Sikh spiritual leader to douse her in a cold shower to shock her into awareness.

Her first ten years were fueled by a macrobiotic diet of brown rice, fruit and veggies, foods that still make up most of her diet now, at age 24. Her parents, Gurmukh Kaur and Gurushabd Singh Khalsa are renowned teachers of Kundalini yoga at the Golden Bridge center in Los Angeles, which they founded together. Wahe Guru Kaur has been practicing yoga since before she could walk.

"It's really different when your parents have a spiritual teacher," she says. "I was raised by them, but we had this person who was guiding them along their way to raise me. So it wasn't your typical family unit."

Like many spiritually minded parents, Wahe Guru Kaur's folks weren't about forcing her bliss. They wanted her to learn her own lessons, and become independent, so they didn't impose a long list of rules on her. Nor were they overly involved — Wahe Guru Kaur attended boarding school in India for most of her childhood. "My mom was no soccer mom," she says.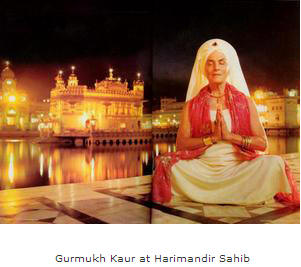 These days Wahe Guru Kaur works at Golden Bridge, teaching yoga to kids. So what advice does she have for parents who would like to see their kids grow to become flexible, intuitive meaning-makers? "It all starts with the pregnancy. You see moms who are stressed out and worried, they don't take care of themselves and they never slow down. Their kids are going to come into the world with that frazzled energy. But if you are relaxed and you meditate during your pregnancy, then the kids come out like little Buddha babies!"