Sikh History Series sevadars and Singh Army sevadars over the last few months have visited various cities across the U.K. delivering a special seminar 'Kesh Smabal' - looking after and preserving the honour of your Kesh.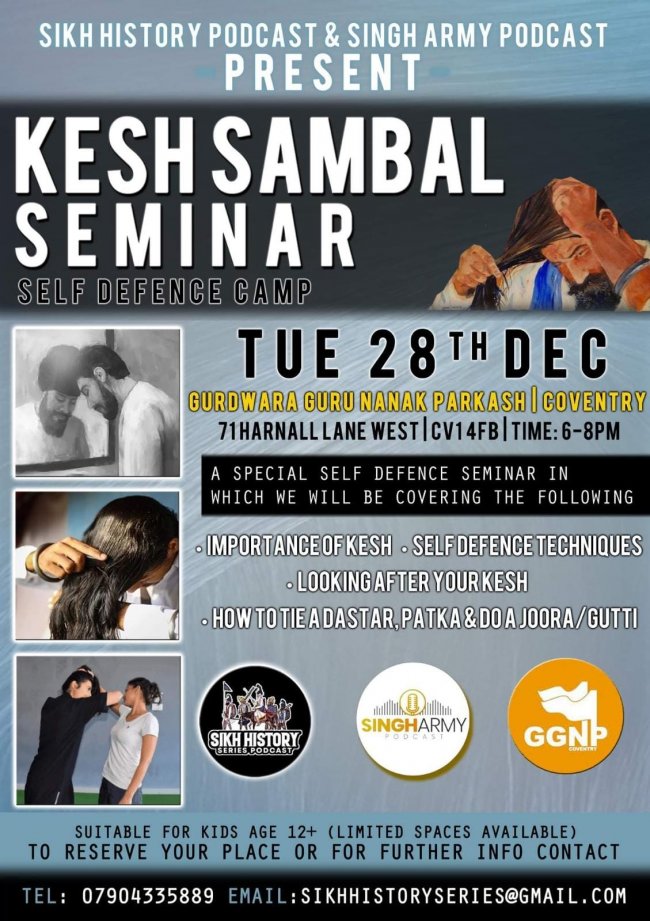 Kesh Sambal - the importance, respect and care the Khalsa give to their uncut hair
A 3-hour seminar explaining the rich history of our kesh and its importance in today's society. Children and adults will learn some key self defence techniques if they or their Dastaar/patka are targeted or attacked. We also explain and teach the maryada of looking after your kesh and different ways to tie your crown.
Shaheedi - we look at the sacrifices made by great Sikhs, who chose death over disrespecting their Kesh.
Self defence - we share some key techniques, if you find yourself or your Kesh being targeted or attacked.
Dastaar tying - we share different ways of tying your crown and the spiritual significance.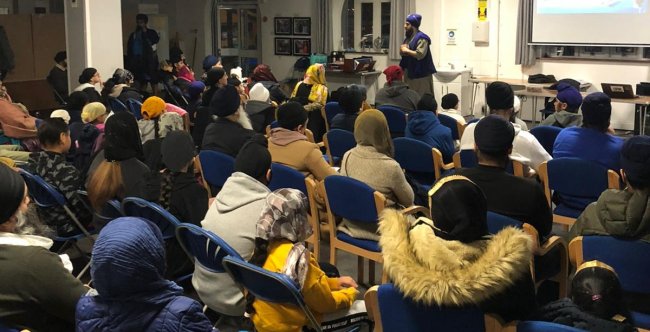 Educating children and adults about our rich faith and unique identity, looking at the physical and spiritual reasons of Kesh.
The Kesh Sambal event includes looking at;
~Why we keep our Kesh,
~How to explain Kesh to non-sikhs,
~Looking after your Kesh,
~Washing Kesh and what to do with old Kesh (which come out during to combing),
~Tips for those new to keeping Kesh,
~Tying a Gutti or Joora,
~Self defence techniques,
~Protecting Kesh,
~Confidence and self-esteem building,
~Dastaar tying,
~Doing kids gutti, guth, patka,
~How to teach them to do their own Kesh,
~Anti - bullying mentality and how to become bully proof.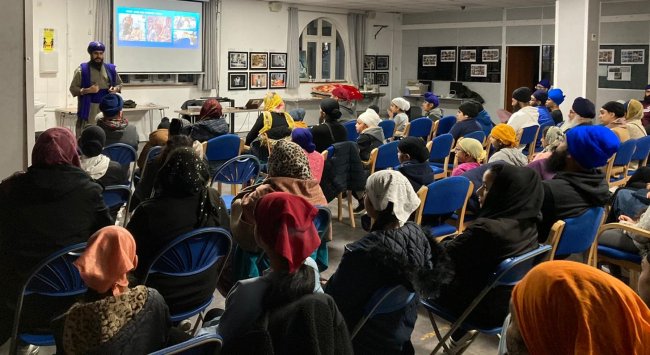 We have toured multiple cities in the U.K. and will eventually tour all across Europe and North America.