Washington, September 19, 2013: 300 people gathered for the EcoSikh Gala Event to support the environmental efforts by this four year old organization. Sikh representatives from various gurdwaras and youth from all across the Washington area and as far as Virginia and Baltimore came to participate. According to the organizers, this was the largest gathering of the community supporting global environmental agenda.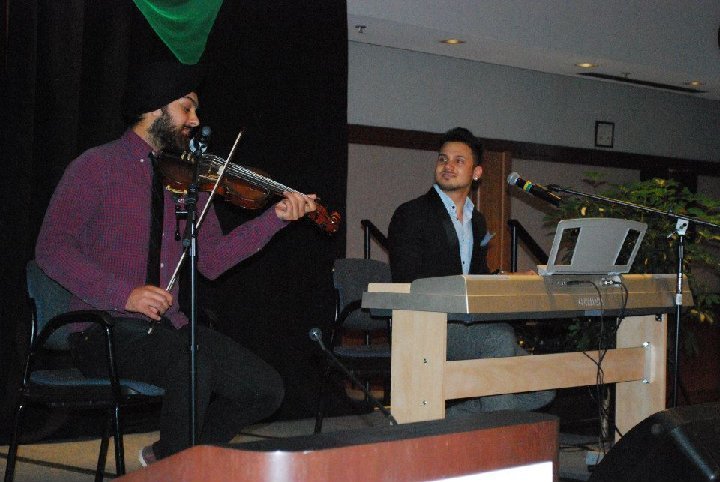 Raginder and Mickey collaborating

The event featured musical sensation Raginder "Violinder" Momi, and upcoming star singer, Mickey Singh. Two songs were performed flawlessly by a group of 25 kids from a local gurdwara, Guru Gobind Singh Foundation. The venue was decorated beautifully with plants and candles, emanating a very calming and natural ambiance. Some attendees markedly wore green, endorsing the great cause.
EcoSikh was launched in 2009 as the Sikh response to a call by the United Nations to World Religions to save Earth's environment. Since then, It has facilitated many projects in Punjab and around the world through its two staff members in India and one in Washington. It also launched Sikh Environment Day (March 14) celebrations in 2010 and over 1500 Sikh gurdwaras, educational institutions, schools and colleges have joined this movement. EcoSikh has also started initiatives for the city of Amritsar and Nanded in India.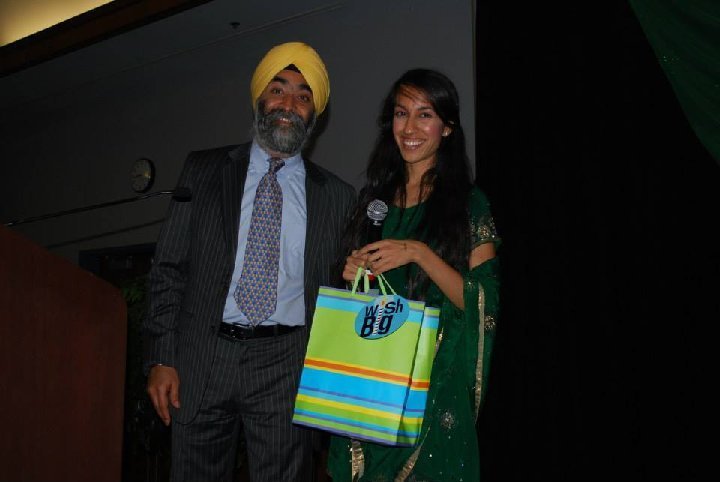 Bandana Kaur was given a token of appreciation for her work for EcoSikh

Emceed by Veeraj Chugh, NYU freshman and founder of the popular sock company CustomElites, the program started off on a great foot with an introduction to the organization and its scope by Yale graduate and EcoSikh Ambassador, Bandana Kaur. Bandana Kaur spoke on the vision of EcoSikh and the challenges facing the Indian subcontinent today, "Today over 20 million Sikhs in Punjab and beyond who are dependent directly on the land and water, environmental issues will impact the well being of the entire panth." She added, "The biggest heartbreak for Sikhs today is to go to Punjab and see that the land, air, and biodiversity that our Gurus described has been altered beyond recognition."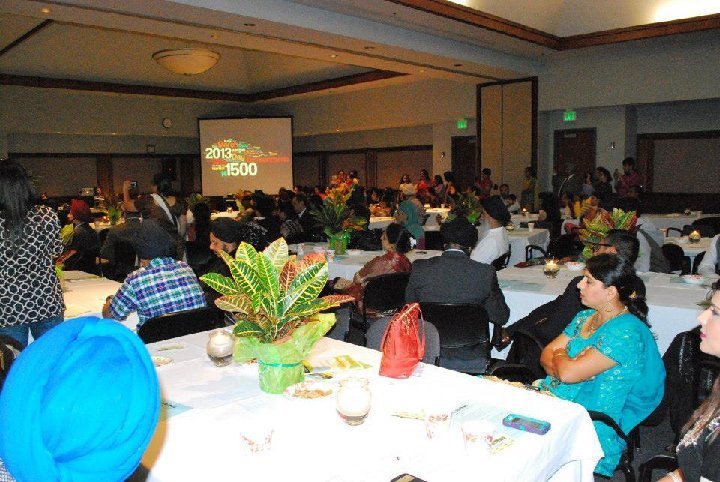 Large Audience

While commenting on the presence of large audience at the gala evening, she added, "The turnout this year is the most inspiring. Everyone from elders, to middle aged adults, to youth came out in the hundred to stand for a better future for our children. This rests entirely in our hands, and we need to look no further than the Sikh teachings that remind us to treat this Earth as our Mother."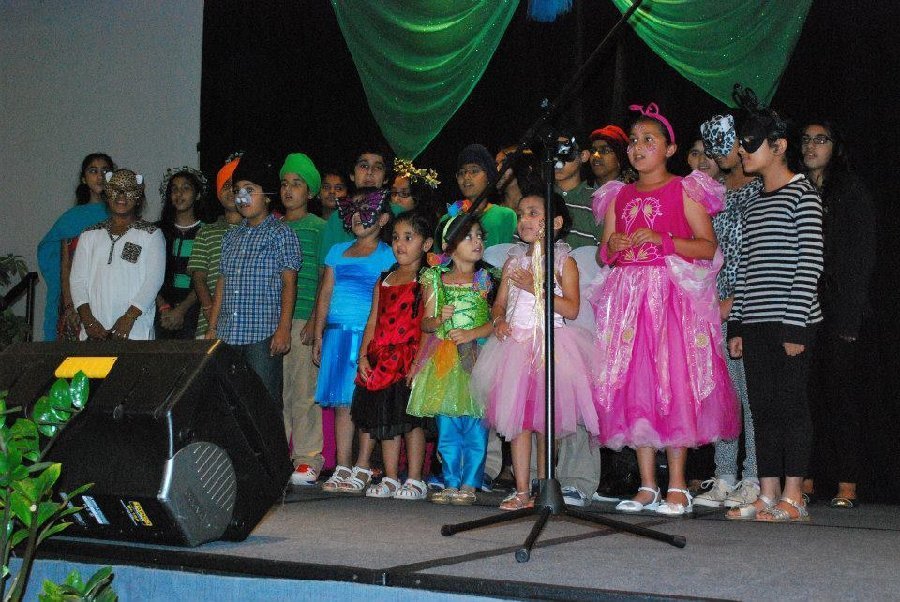 Sikh children's group - Sikh Kid to Kid - singing the number 'There is place for everyone'. They were dressed in many animal and bugs costumes.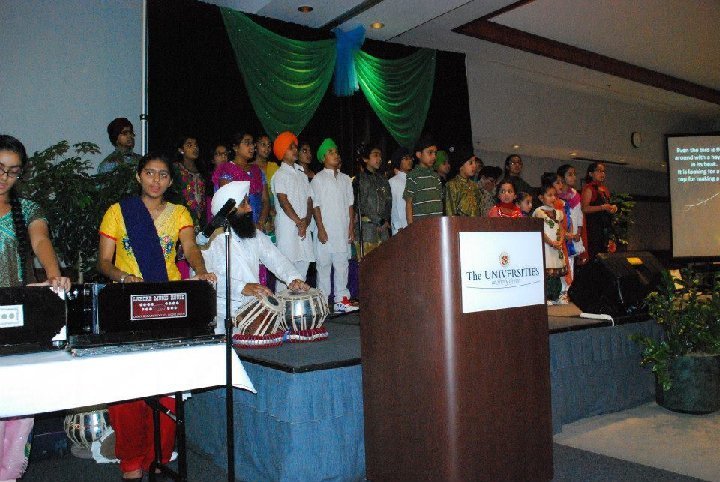 Sikh children singing the Punjabi song - 'Asin Pinghan Kithe Payeeye' Sucha Singh is on Tabla.

This was followed by a touching performance by the youth during which they sang two songs; "There's Room For Everyone" and "Assi Peenghan Kithe Paiyye?" (Where Should We Put Our Swings?) The first song is about how this Earth has room for all living beings, whether they be "an ant or a bird or a buffalo herd" and that we should include and respect all other cohabitants of this planet. This song, originally produced and written by Disney, was composed specifically for this event by Professor Paramjeet Singh Ji. The kids dressed in different costumes, portraying the eclectic and diverse wildlife that exists on Earth, including fairies, ladybugs, lions, tigers, and butterflies.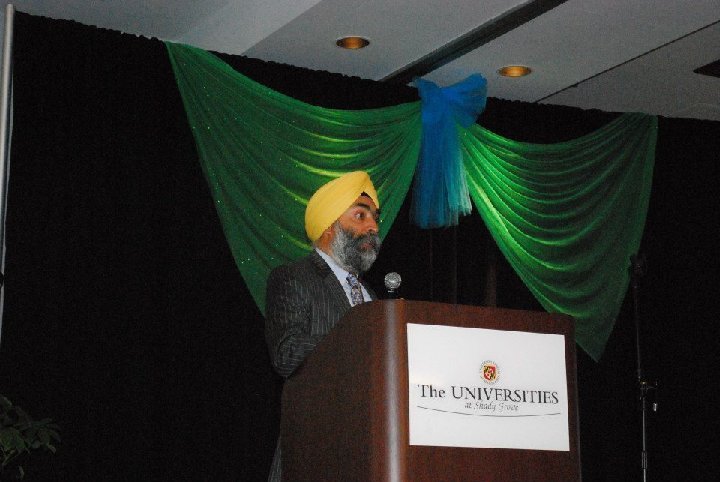 Amarpreet Singh Sawhney gave the keynote address

The keynote Speaker, Amarpreet Sawhney, made a passionate appeal to the audience to get involved in the movement for environmental preservation. He exhorted the audience and said, "Sikhs believe in "Sarbat ka bhala" or "beneficence for all living things", so ecological consciousness is by definition an obligation for every Sikh. EcoSikh is doing an excellent job of raising and reminding Sikhs of this important obligation and galvanizing them into action. This was amply in evidence at the EcoSikh annual gala event which drew a large crowd of supporters and highlighted the tremendous momentum that has gathered around this movement, in the short time since its inception. I am proud to be a small part of this effort and hope that every Sikh can take personal responsibility towards bettering the environment through by contributing to an environmental issue dear to him or her."
He cited his own family foundation's work to save the leopards in the state of Gujarat and efforts to plant native plants and trees which are bringing back the natural ecosystem in Gujarat. This is now being noticed by the State authorities who are starting to help him in this pioneering work.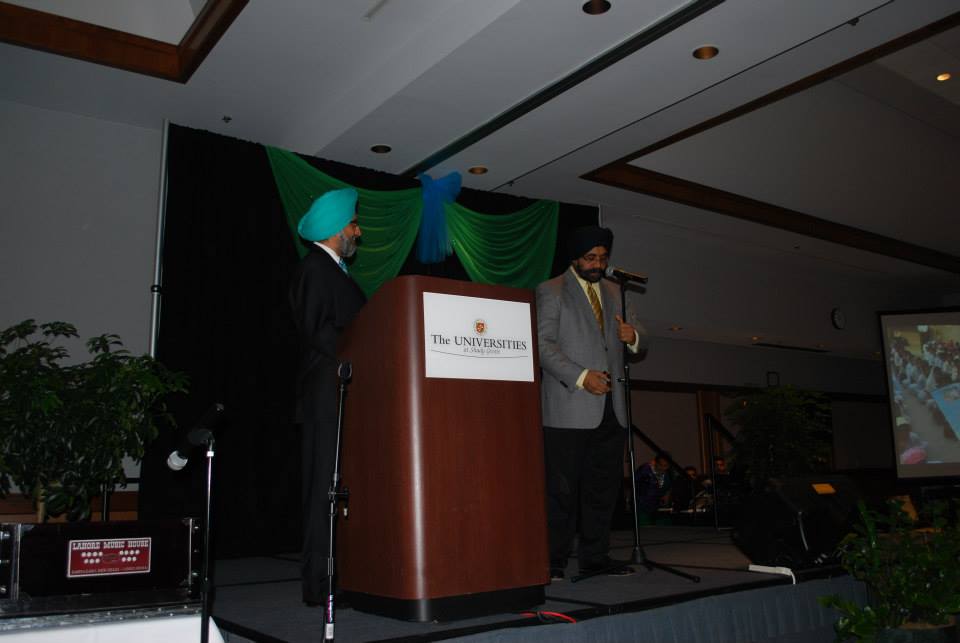 Dr. Rajwant Singh (left)

Dr. Rajwant Singh said, "As the environment around the world is deteriorating and also the natural resources of the state of Punjab are dwindling, it has become necessary to be involved in a forum like EcoSikh which is engaging people at the grass roots level to do something about this crisis facing the entire humanity." He appealed "EcoSikh humbly requests all to join to fulfill the vision of Guru Har Rai ji."
He also updated the audience about the recent initiative of Eco Amritsar launched by EcoSikh and next move to have Nanded, city of Hazoor Sahib going green. He also elaborated how hundreds of Gurdwaras all across the world are joining this movement.
Manranjan Singh, treasurer of EcoSikh, entertained the audience with his witty jokes. He said, "We are heartened by the support of the community and encouraged to continue on this path of raising awareness about the Earth's environment."
The second song by the young kids 'Peenghan Kithe pavaan - Where Should I Hang My Swings When There Are No Trees Left?' expressed dismay at the lack of forest area in Punjab and other parts of the world. This group was trained by musician Professor Paramjeet Singh of Toronto, Canada and Sucha Singh of Guru Gobind Singh Foundation and the whole effort was coordinated by Dr. Harminder Kaur Mangat.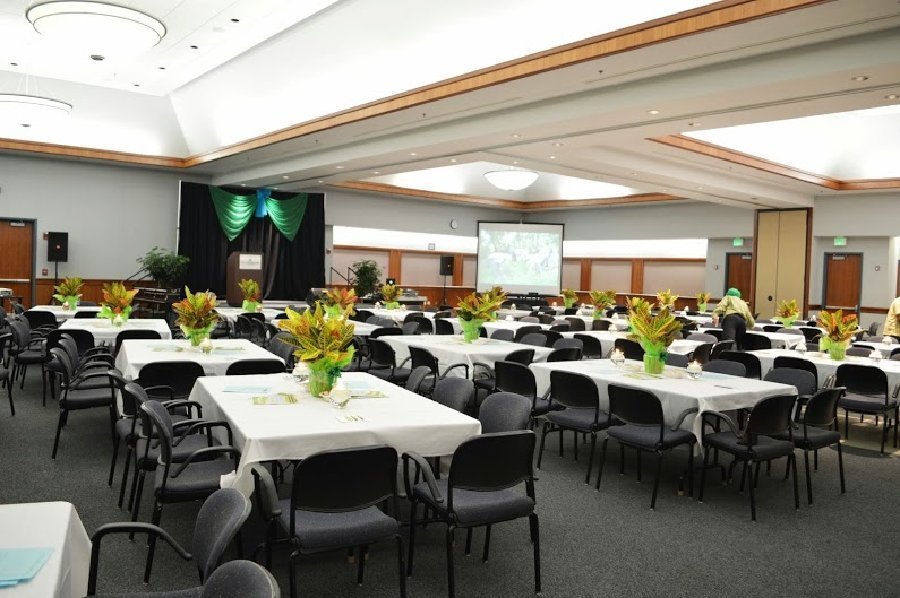 Hall decorated with nature theme

Event venue was superbly decorated with a green theme by Meenu Kaur Nandra and her team Sahib Kaur, Deep Kaur and Mehar Kaur. Event organizing team consisted of Dimple Kaur Sandhu, Ramandeep Singh, Harmeet Singh, Manpreet Singh, Bhavdeep Bajaj, Amanjot Singh Saini, Ginny Ahluwalia, Sehejneet Kaur and Poonam Sandhu. The t-shirts with special message 'Serve to Conserve' were designed by Guransh Singh.



Violinder performed several numbers from his upcoming album and he thrilled the audience with his first number, a classical solo based on Raag. He later joined Mickey Singh who sang first songs on Piano to present a collaboration which was a treat for everyone. Mickey Singh had many youngsters and members of audience to get on their feet. He sang his famous songs: 'Tu rani hai mehalan di', 'Tera naam Japda firah' etc. His songs are liked by young and old due to its catchy tunes and artistic and literary wordings.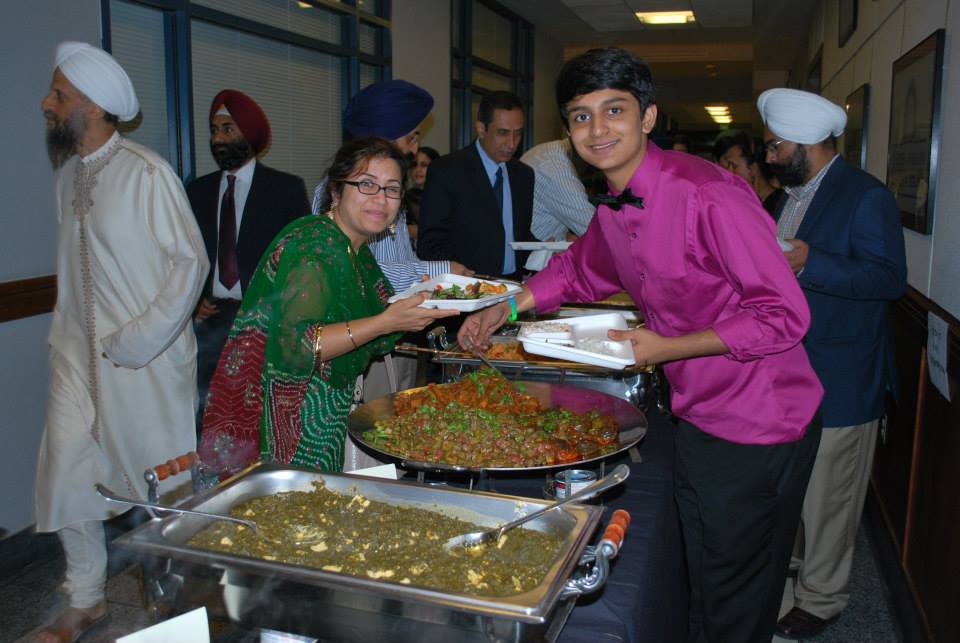 Vegetarian delicious catering was done by Meenu Chadha.

Gurpreet Singh, Secretary of EcoSikh, made a passionate appeal for audience to join EcoSikh's work.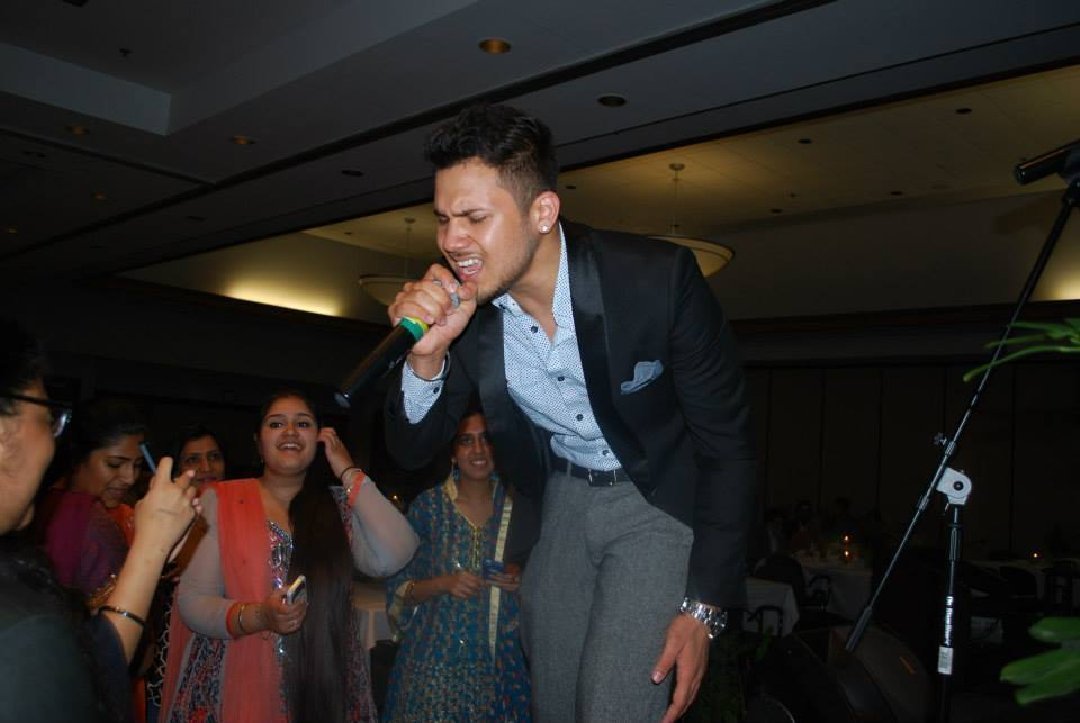 Mickey Singh performing

Left to right: Veeraj Singh, Gurpreet Singh, Bandana Kaur, Rajinder Singh, Mickey Singh, Amarpreet Sawhney,
Raginder Momi, Rajwant Singh and Manranjan Singh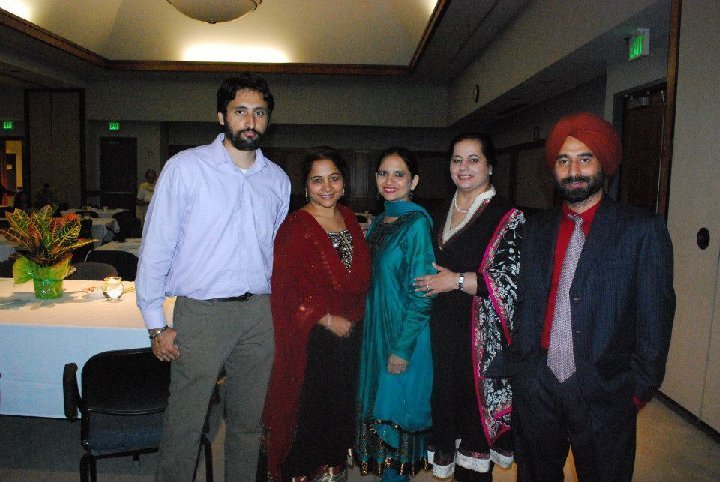 Some members of the organizing- Harmeet Singh, Dimple Sandhu, Balvinder Kaur, Meenu Nandra, and Ramandeep Singh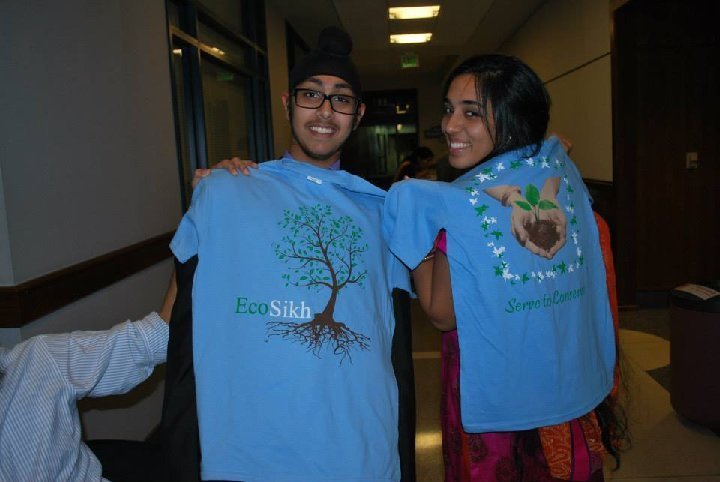 EcoSikh T-shirts with theme - Serve to Conserve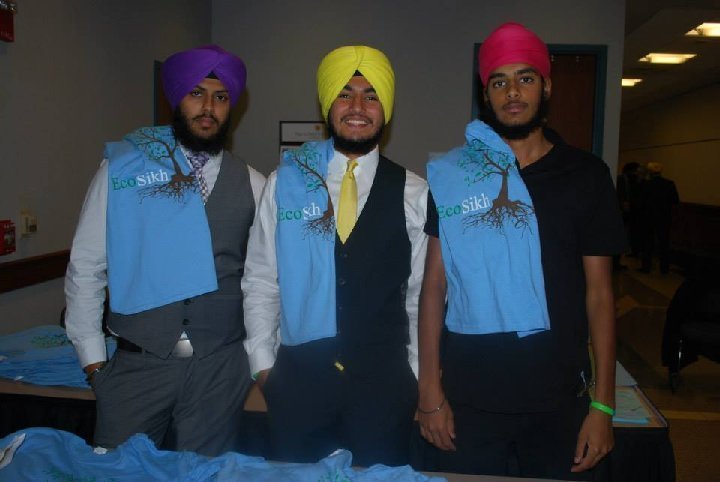 Sukhi Saran, Guransh Singh and Inderbir Singh selling EcoSikh T-shirt.
Some more pictures: