Virtual Vaisakhi
Join SikhNet and the Sikh Community of Southern California for Virtual Vaisakhi Kirtan Darbar on Saturday, April 17th between 8:30 am and 1:00 pm Pacific Time!  Convert to your timezone here.
We miss being together, and are grateful we can still celebrate online. The program includes many of the Ragi Jathas from Gurdwaras of Southern California, who will inspire the Sadh Sangat with beautiful Shabads sung with great devotion and love.
Watch the Vaisakhi Celebration LIVE on SikhNet YouTube or Facebook on Saturday, April 17th from 8:30am-1:00pm PDT. 
Including Ragi Jathas from:
Gurdwara Alhambra
Gurdwara Singh Sabha - Buena Park
Valley Sikh Temple - Canoga Park
International Institute of Gurmat Studies
Sikh Gurdwara of Los Angeles
Gurdwara Nanaksar - Fresno
Guru Ram Das Ashram - Los Angeles
Hollywood Sikh Temple
Khalsa Care Foundation
Inland Sikh Education Empire 
Sikh Gurdwara of Riverside and many more! 
---
A SikhNet animated story of Vaisakhi
---
Other Virtual Events
Sikh Heritage Month
Virtual events on April 10, 17 and 24 for 3 days of comprehensive, all day programming with both local and international programmers!
Learn More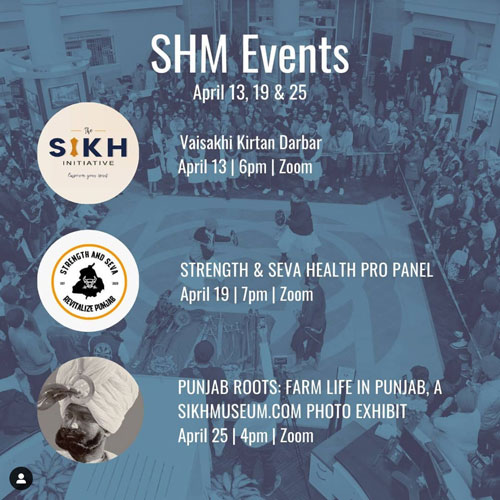 Virtual Vaisakhi: Dasmesh Darbar Gurdwara Sahib
Live daily kirtan, katha, dhadi parsang and kavishri parsang.
Learn More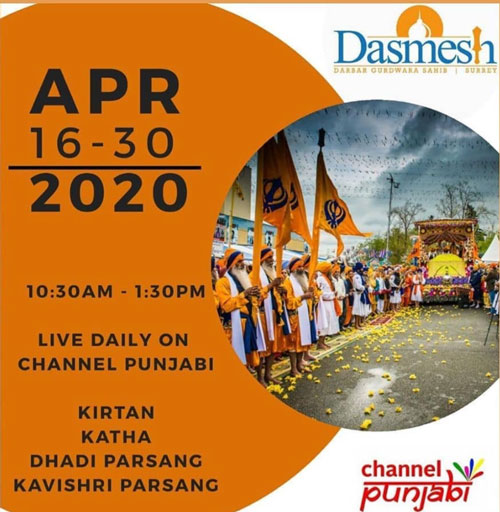 Sikh Heritage Month Alberta
Discussions on Sikh Heritage, social justice, diversity in healthcare, and in events highlighting local community artists.
Learn More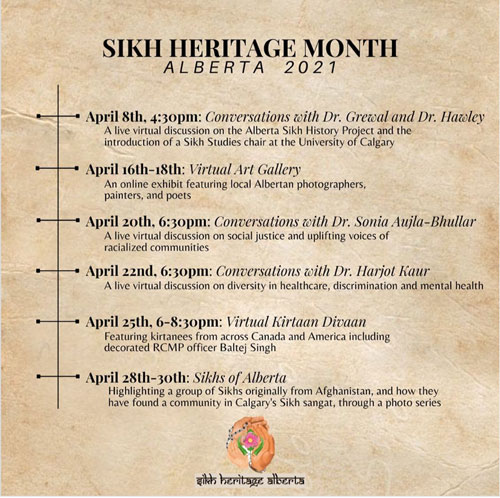 ---

Vaisakhi Kirtan Smagam
Gur Prasad Vaisakhi Kirtan by Gur Sabad/ Gur Prasad group based in London, UK.
Learn More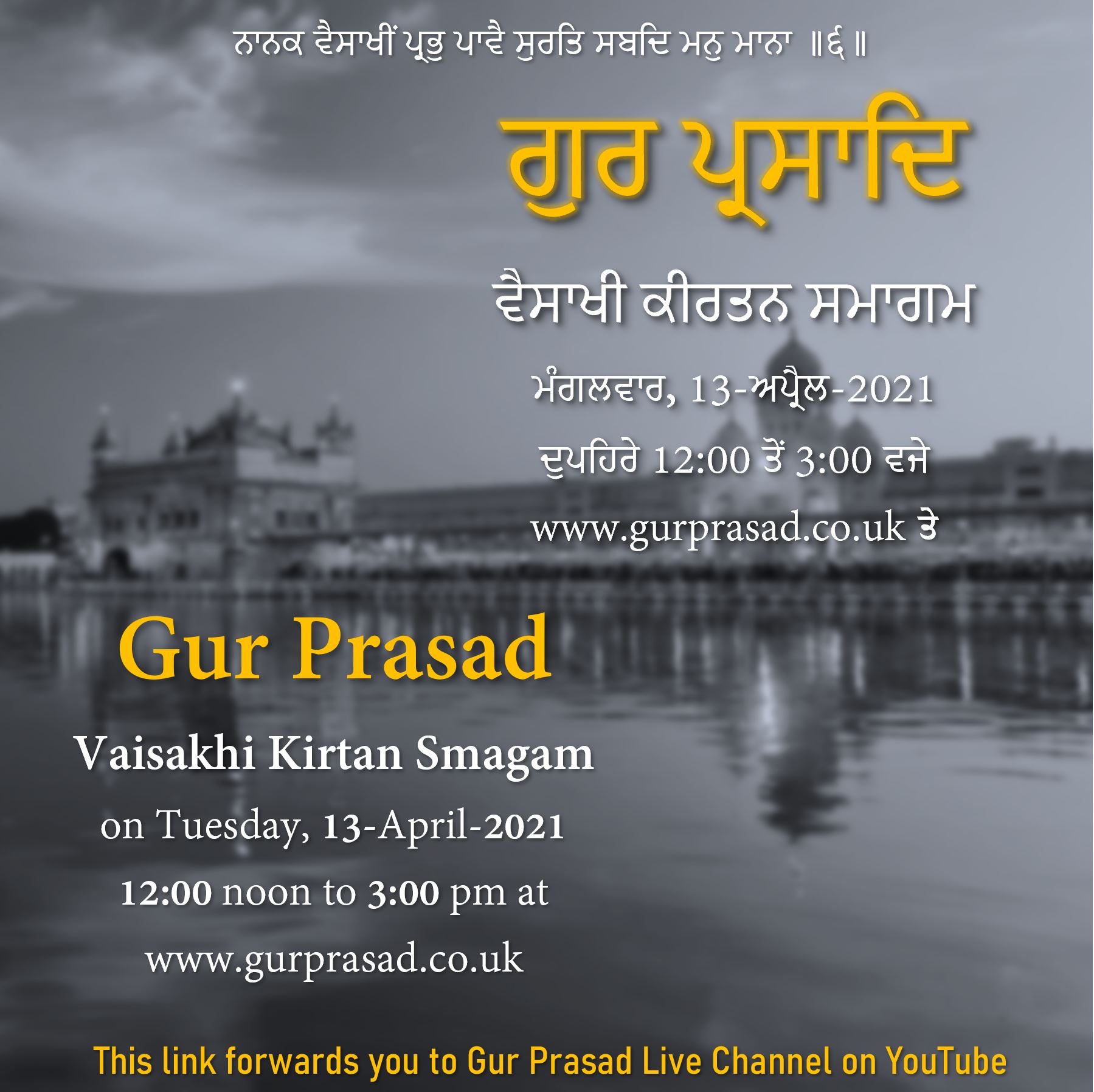 ---
Resources for Kids
Including the "Birth of The Khalsa" animation and the animated story Mai Bhago ji, Guru Gobind Rai as a child, Guru teaching Sikhs, and great warrior saints of the 10th master.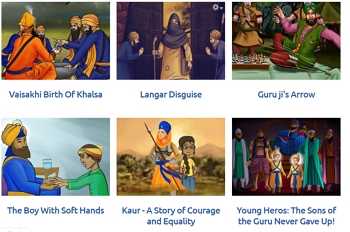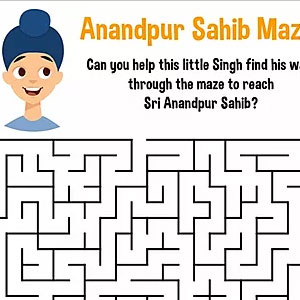 Kids Activity Sheets
Download Free print-ready PDF worksheets to use at your Home, local Gurudwara or School!
View Here
Vaisakhi Story, Game & Coloring Sheets