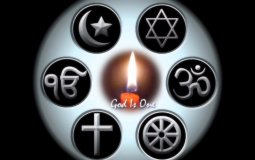 These answers according to Gurbani, to my three questions did make sense to me. So, essentially if the fundamentals are clearly understood, then the urge to convert others will be replaced with a desire for self-improvement.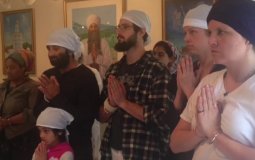 From Oregon they flew down to Los Angeles to participate in the set up and running of the Vaisakhi celebration. Watch the video below to see what these yoga trainees said about their experience doing seva and being part of this blessed Sikh event.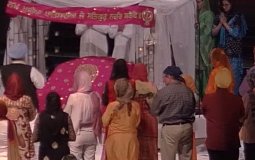 Imagine that Jesus, Budha, Krishna, Lao Tzu, or any of the great masters was actually going to come into the Sanctuary. This is the level of importance and reverence that the holy scriptures, the Guru Granth Sahib Ji is for the Sikhs.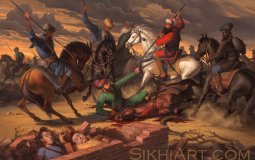 If Banda had committed Muslim carnage in Punjab he would not had got support from Punjabi Muslims. 5000 Muslims join Banda. Most of them were farmers but they were others as well.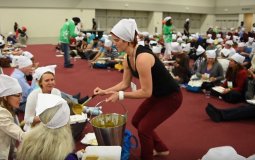 People of many faiths were moved to tears and outpoured with gratefulness. This was the vision of Guru Gobind Singh Ji, to associate the turban with oneness...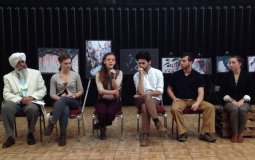 But the most important thing that Kultar's Mime does is to give a voice to the voiceless. Art is a human way to express and share emotions, and stories, and to bring other people into a particular experience.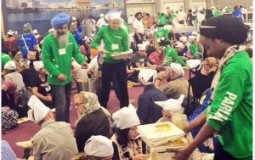 The five-day event also saw hospitality at its very best, as a Sikh organization from the U.K. by the name of Nishkam Center worked with volunteers to offer free food to all 7,000 participants.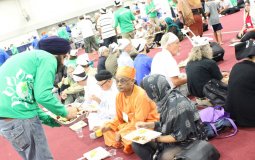 By the end of the conference, maybe a third of those serving Langar were non-Sikhs who were inspired to join in the great seva.
Pages