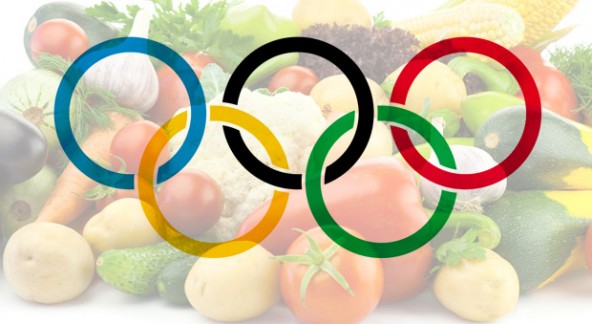 The diet of athletes is changing. History is showing that those with a competitive spirit are not just meat-eaters but those who are "conscious eaters." The Olympic games have a wide array of a personalities and with those personalities a wide array of eating habits. Many historic Olympians have chosen to keep a vegan or vegetarian lifestyle or they have chosen to change from a diet that included meats for protein into one that was rich in proteins found from vegetarian sources. These are our top 10 historic vegetarian and vegan Olympians:

Charlene Wong 

Charlene Wong never won an Olympic medal but it didn't stop her from competing.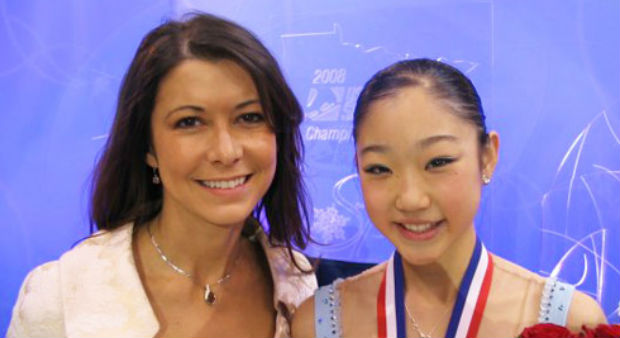 Charlene Wong, a four-time silver medalist at the Canadian Figure Skating Championships, is a vegetarian athlete who also competed in the 1988 Winter Olympics. She didn't win a medal at the Olympics but has gone on to coach other well known figure skaters including Victoria Muniz, Amber Corwin, Mirai Nagasu and Caroline Zhang.
LifeSkate asked her about being a vegetarian in 2008:
"You are a vegetarian. Were you a vegetarian from a young age or was this something that developed later on in life?
Wong: Although I am not as strict a vegetarian as I once was, I do continue to choose to eat more like a vegetarian than not. I would call myself a "conscious eater". It all started with my desire to be as lean and healthy as possible as a teenager around 17-years-old. With more education, as well as trial and error, it also turned into an expression of my attempt to show compassion for all living things. Mostly, I try not to be a fanatic or push my ideas about this on other people, especially my students because everyone is on their personal journey regarding such things."
Carl Lewis 
Carl Lewis is a historic vegan Olympian.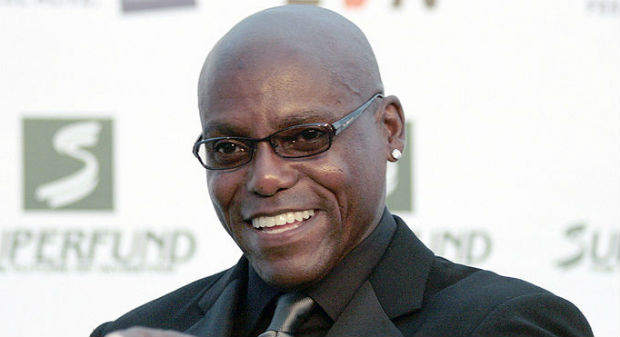 Carl Lewis is probably the most well known, historic vegan Olympian in the world or at least the U.S. He won 10 Olympic medals, 9 of which were gold. His Olympic career ran from 1979 to 1996. He wrote an introduction for Jannequin Bennett in her book "Very Vegetarian" saying, "It's a myth that muscles, strength and endurance require the consumption of large quantities of animal-based foods. This myth began before anyone even talked about protein." He ended his introduction with, "Your body is your temple. If you nourish it properly, it will be good to you and you will increase its longevity."

Ronda Rousey
Ronda Rousey is an Olympic vegetarian and is now a world record holding MMA fighter.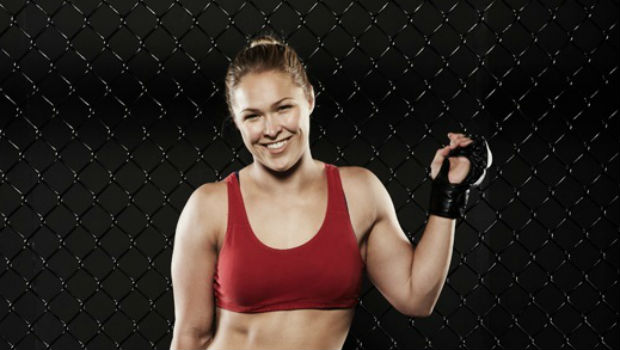 Ronda Rousey was the first U.S. woman to earn an Olympic medal in judo in 2008. After winning the bronze medal she was asked what she was going to do now. She replied, "As of right now I am a vegan. I put that off until after I was done with this tournament."
Rousey's decision to not be a vegan before the Olympics has come under some criticism from the vegan/vegetarian community. Some believe that she may have had issues from her coach and other tournament pressures that hindered her from being able to eat a vegan diet. After winning in judo, she decided she wanted to drive a clean car, learn how to surf, and eat a healthy meat and dairy free diet.
She became an MMA fighter in August of 2010 and is currently the Strikeforce women's bantemweight champion and #1 ranked 135-pound female MMA fighter in the world.
Surya Bonaly
Surya Bonaly is a vegetarian and PETA activist.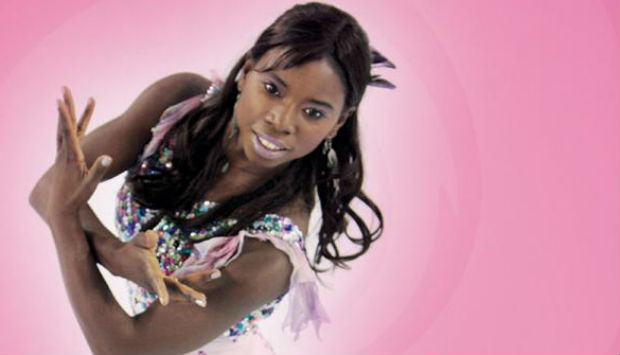 Surya Bonaly is another competitive spirit who has participated in the Olympic events on numerous occasions but has never one an Olympic medal. She has, however, been a three-time World Championship silver medalist, a five-time European Champion, and a nine-time French National Champion for professional figure skating.
She is a vegetarian and PETA activist. She has participated in both English and French PETA ads calling for an end to Canadian seal hunts and an end to the fur industry.
Chris Campbell
Olympic wrestler Chris Campbell is a vegetarian.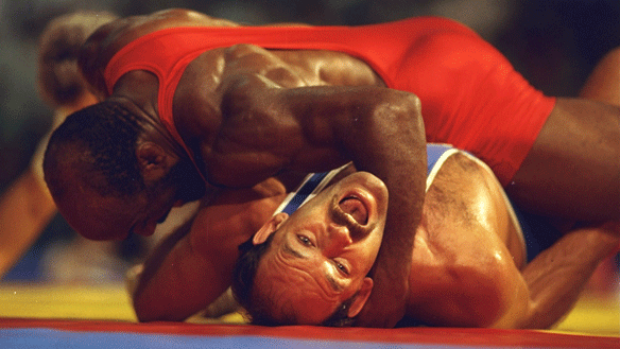 Chris Campbell is a world champion and Olympic bronze medalist wrestler. He is a pure vegetarian and one of the oldest men to win an Olympic medal –At the age of 37, he won the bronze medal for the 1992 Olympic team in Barcelona, Spain.
According to Seattle Times, Campbell is a very unique individual, "He practices Zen and dabbles in poetry. He's a vegetarian who likes nothing better than tofu stroganoff. He leg-presses 700 pounds, meditates, and quotes everything from The Sermon On the Mount to The Teachings of Budda."
Hannah Teter
Hannah Teter is a Olympian, humanitarian, activist and vegetarian.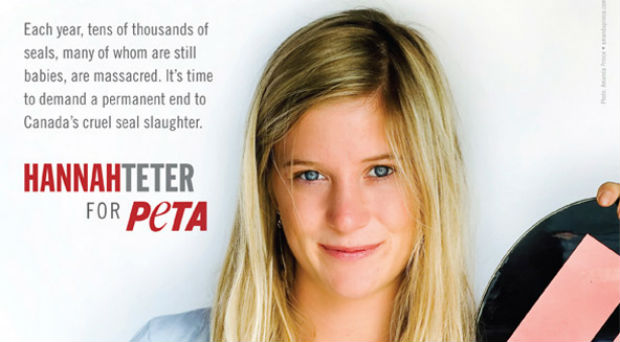 This list may seem filled with wrestlers, runners and figure skaters but there are vegetarians in other aspects of the Olympic games. Hannah Teter for instance is a vegetarian and also a gold and silver Olympic medalist for snowboarding.
She told the Huffington Post in 2010, "I feel stronger than I've ever been, mentally, physically, and emotionally. My plant-based diet has opened up more doors to being an athlete. It's a whole other level that I'm elevating to. I stopped eating animals about a year ago, and it's a new life. I feel like a new person, a new athlete."
Bode Miller
Bode Miller is a vegetarian and organic farmer.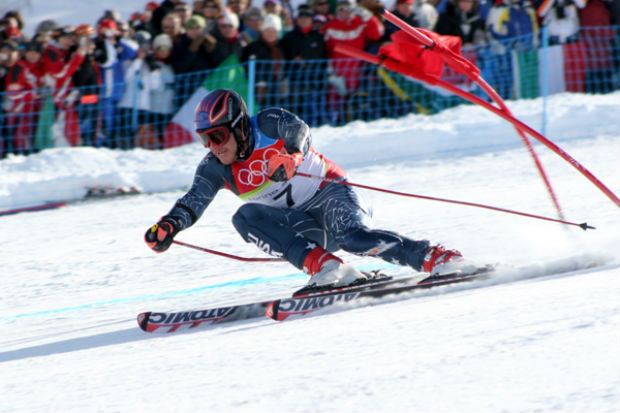 Bode Miller has been a vegetarian since birth. He has won five medals in the Winter Olympics for different ski disciplines. His diet has not really changed since he now owns his own organic farm similar to the one he had growing up.
He told Vegetarian Star in 2010, "We grew our own produce. It was all organic." His organic farm is in New Hampshire. He is an advocate for sustainable food, farming and living.
Edwin Moses
Edwin Moses believes in sports for peace.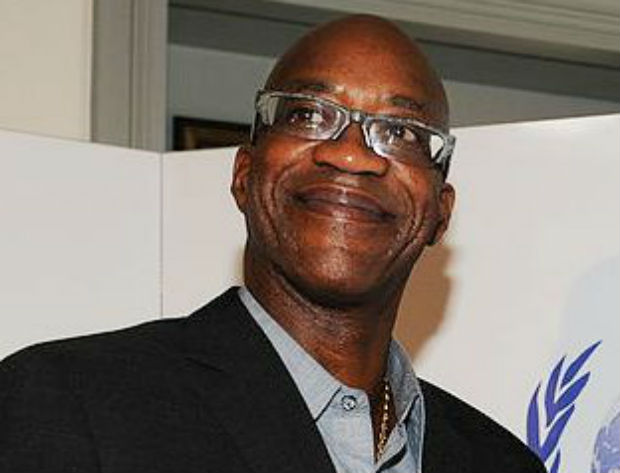 Edwin Moses was a force to be reckoned with in the track and field arena. He won gold medals in the 400m hurdles at the 1976 and 1984 Olympics. He won 107 consecutive finals in 122 consecutive races and set the world record in his event four times.
Moses is a confirmed vegetarian, humanitarian and advocate for peace. He has been chairman of Laureus World Sports Academy since 2000 and promotes the use of sports as a tool for social change around the world.
Debbi Lawrence
Debbi Lawrence set the world record for racewalking.


Debbi Lawrence has been a three-time Olympian and holds the world record for the women's 5K racewalk event. She believes that her success as an athlete is largely due to hard work and a vegetarian diet. She was sponsored by Aim for Herbs, an all natural herbal supplement distributor.
She opened up to Paul Eiler's in 2010 about her relationship with the sponsor, "I've concentrated on natural products because they're so important to my success. Imagine someone who walks 12½ miles as fast as they can not having the right shoes. Chances are they wouldn't last half the race. The same is true for the right nutrition. You can't just fill a blender with whatever's in season. You have to be very careful about what you eat, and you have to take supplements to help fill in the gaps. Of course, supplements are wise for everyone, whether you're a vegetarian or not. But athletes, especially world-class, competitive athletes, have to be careful about what supplements they take. The wrong ones can do as much, if not more, harm as not taking any at all."
Murray Rose
Australia's vegan Olympic swimmer.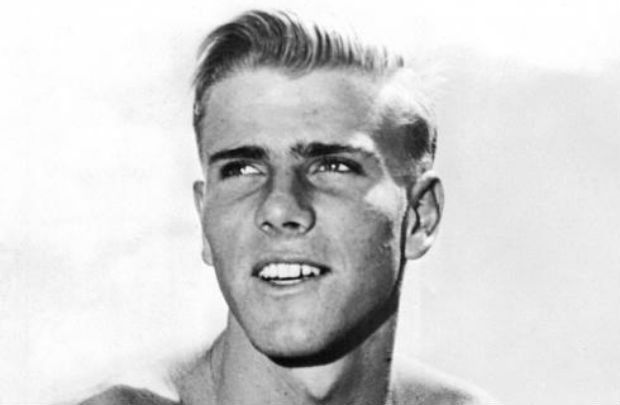 Murray Rose passed away at the age of 73 of leukemia but he is fondly remembered as one of the worlds most historic vegan athletes. He was Australia's Olympic swimming star. He had set 15 world records and won six Olympic medals, including four golds, which made him a sports legend and hero in Australia.
During Rose's long career he ate a vegan diet and followed a vegan lifestyle. In 1958 he told Groucho Marx on the radio program "You Bet Your Life" that his gold medals in 1956 could be attributed to his veganism.