Just like its prequel 'Dream Big Little Kaur' the book attempts to make great heroes in Sikh history relatable to very young children.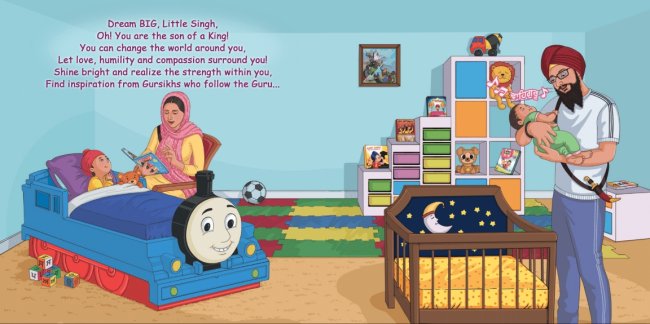 Each personality from history is matched with a virtue. Then the child is asked how they can adopt that virtue. Here are the historic figures and the virtues they are matched with: 
Bhai Mardana ji - Friendship
Baba Buddha ji - Wisdom
Bhai Gurdas ji - Humility
Bhai Nand Lal ji - Creativity
Bhai Ghanaiya ji - Kindness
Panj Piare - Leadership
Vadde Sahibzaade - Bravery
Chhote Sahibzaade - Justice
Bhai Bhikari ji - Acceptance of God's Will
Bhai Mani Singh ji - Multi-talented
What a great way to instill values in the young ones! This is the kind of creative approach to teaching that we need in our rapidly changing world where the needs of the youth outgrow our ability to understand them. 
This new animation is sure to inspire the children in your life. Do share this lovely work with anyone you know who has young children.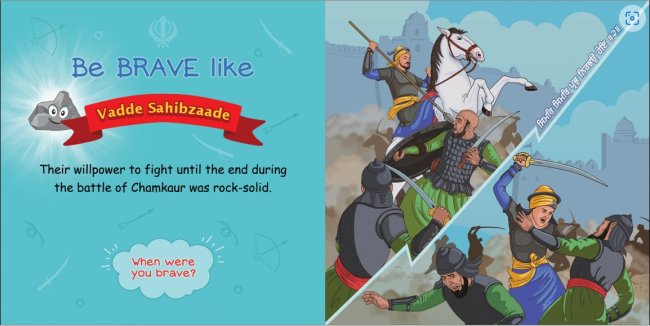 Written by: Curious Khalsa
Published by: Brave Lion Books
Illustrated & Animated by: Pardeep Singh
Produced by: SikhNet